About the Theology Department
Students studying in the Department of Theology are afforded the opportunity to collaborate with faculty that have distinguished themselves in their respective fields.  Several have published important books in the fields of theology, biblical studies, and practical theology as well as articles in both popular magazines and academic journals.  Many are active in projects exploring the key questions of their respective disciplines, as well as how those disciplines might inform the intellectual questions of other fields and illuminate contemporary social problems.
In the Department of Theology at Eastern you'll find a community of teacher-scholars interested in the spiritual development of their students, as well as their existential concerns and professional interests, and who want their students to lead lives of depth and conviction in whatever context they find themselves.
The Department itself may be described as orthodox, evangelical, ecumenical, and constructively critical.
We are orthodox because we affirm the main doctrines of the Christian tradition, as embedded in the Bible and codified in the classical creeds of the Christian Church.
We are evangelical because we affirm that God has acted decisively in human history to save us through the life, passion, death and resurrection of Jesus of Nazareth, and invites all human beings to appropriate that salvation through faith in him, steadfast obedience to his way of life, and active participation in his Body, the Christian Church.
We are ecumenical because we affirm that, within the broadly orthodox and evangelical parameters just mentioned, there are many legitimate institutional embodiments of authentic Christianity, including Roman Catholicism, Eastern Orthodoxy, Anglicanism and most Mainline Protestant and Evangelical denominations.
Finally, we are constructively critical because we seek to understand, practice and advocate the Christian faith in the light of contemporary thought, science and culture.
"Eastern is a unique blend of the intellectual, practical, social, and spiritual, composing one clear message - use the brain and the heart God gave you and live out the Gospel."
Mission Statement
The mission of the department of Theology is to introduce all Eastern students to the theological tradition of the Christian church through the academic study of the Bible, a consideration of key categories that inform Christian thought, and the development of a robust and engaged spirituality. We aim to equip our students through teaching, advising, and mentoring to engage in lifelong and competent study in these areas.  Such work will prepare students for further academic work, whether in seminary or other graduate programs in related fields, while also equipping them to be thoughtful and engaged Christian persons in whatever professional context they may find themselves.
Theta Alpha Kappa, National Honors Society for Religious Studies & Theology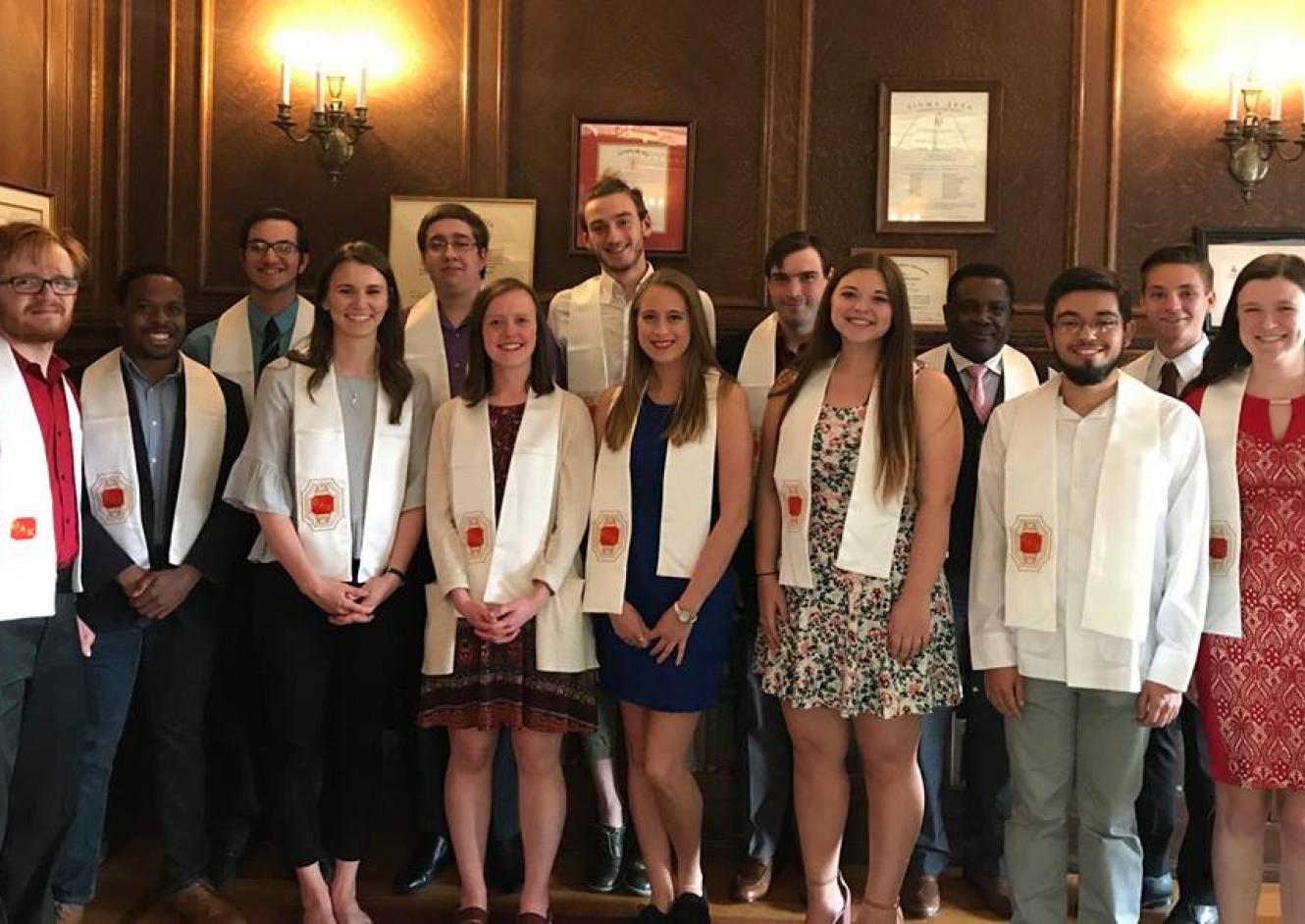 Above are Eastern University's first inductees to Theta Alpha Kappa, The National Honors Society for Religious Studies and Theology, which maintains a vigorous national program of scholarship awards and fellowship competitions. Inductees must have a 3.5 GPA in Religious Studies and/or Theology and a 3.0 GPA overall. Its primary publication, the Journal of Theta Alpha Kappa, offers an annual prize and the publication of outstanding student papers.