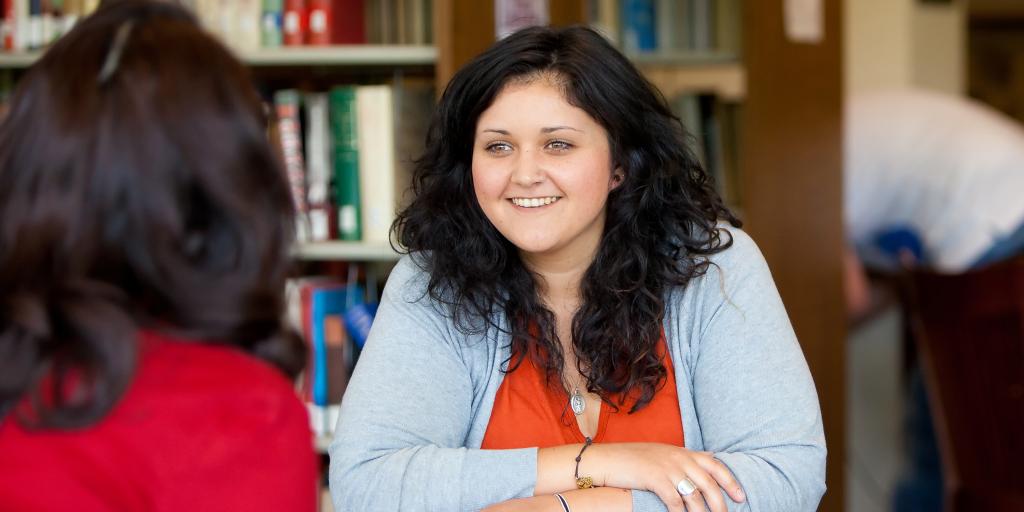 The Concentration in Applied Behavior Analysis (ABA) Certification as part of the MA in Clinical Counseling, trains master's-level graduates who are competent in the use of behavioral and scientific-based assessment, intervention/prevention strategies, and effective consultation for the promotion of learning socially appropriate behaviors in both school and community settings.
Master's in Counseling with ABA Concentration. Meets LPC Requirements.
Prepares students for licensure as professional counselors in Pennsylvania
Curriculum meets the educational requirements for Licensed Professional Counselors (LPC) in Pennsylvania 
Verified Course Sequence meets educational requirements for the Board Certified Behavior Analyst Examination®
Meets the educational requirements for Board Certified Behavior Analyst* (BCBA), PA Licensed Professional Counselor, and PA Licensed Behavior Specialist (LBS)
The first Christian institution with a BACB verified curriculum on the East Coast
Training focused on school and community settings
Faculty have specific behavior analysis credentials and experience within the field
Students can choose between a fully online program or an on-campus program with a blended format (combination of evening and online classes)
Learn about other concentrations and programs offered in the Graduate Counseling Psychology Department.
*Note to international applicants: please be aware that the Behavior Analyst Certification Board will no longer offer the BCBA-D, BCBA and BCaBA credentials outside the United States and Canada, as of January 1, 2023.  If you are still interested in obtaining a professional credential for practicing behavior analysis in your country, you can consider the IBA credential offered by the International Behavior Analysis Organization.
"My professors at Eastern have given me the tools I need to feel prepared and to be comfortable with all the different people I meet. The skills I learned have built my confidence, and with that my courage, to face any new situation with the knowledge to be successful. Eastern taught me the courage to look at the world through the lens of others instead of always my own, which has been invaluable in my life and career."
Accreditation
The MA in Clinical Counseling (Concentration in Applied Behavior Analysis Certification) is accredited by the Master's in Psychology and Counseling Accreditation Council (MPCAC) for the period of August 2014 through August 2024. 
Advantages of MPCAC accreditation:
Inclusion on a professional level: MPCAC values the unique history of the counseling field which intersects with the disciplines of counseling psychology and psychology. Along with most experienced clinicians serving clients, MPCAC recognizes the benefit to the public in continuing to overlap these two areas of the field. Students with backgrounds in psychology are welcome to apply and build upon their existing knowledge in preparation for becoming professional counselors.
Inclusion on a personal level: MPCAC is deeply committed to promoting culturally responsive services that promote the public good. Their strong emphasis on diversity and social justice aligns with Eastern's foundational commitments to justice, reconciliation, and transformation.
MPCAC is recognized by the Council for Higher Education (CHEA) as an accrediting body for masters programs that "educate students in the science-based practice of counseling and psychological services."  (Read the letter of recognition). This means MPCAC has equal standing with other counseling program accrediting bodies.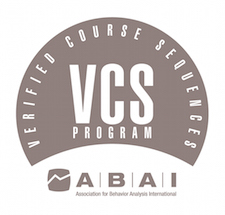 Verified Course Sequence
The Association for Behavior Analysis International has verified the following courses [see Curriculum tab on right] toward the coursework requirements for eligibility to take the Board Certified Behavior Analyst® or Board Certified Assistant Behavior Analyst® examination. Applicants will need to meet additional requirements before they can be deemed eligible to take the examination.  
State Authorizations
Please check the State Authorizations page to determine if Eastern University's program fulfills your state credentialing requirements. Students who seek similar credentialing in states other than Pennsylvania are advised to contact the appropriate credentialing agency within their home state to seek information and additional guidance about credentialing in your state of residence. Additional state or local requirements may exist for field placements or practica in this state. Out-of-state student placements/practica cannot be guaranteed by the program or the College of Education and Behavioral Sciences. Students are responsible for following all state and local requirements and regulations for their field placement/practica coursework.