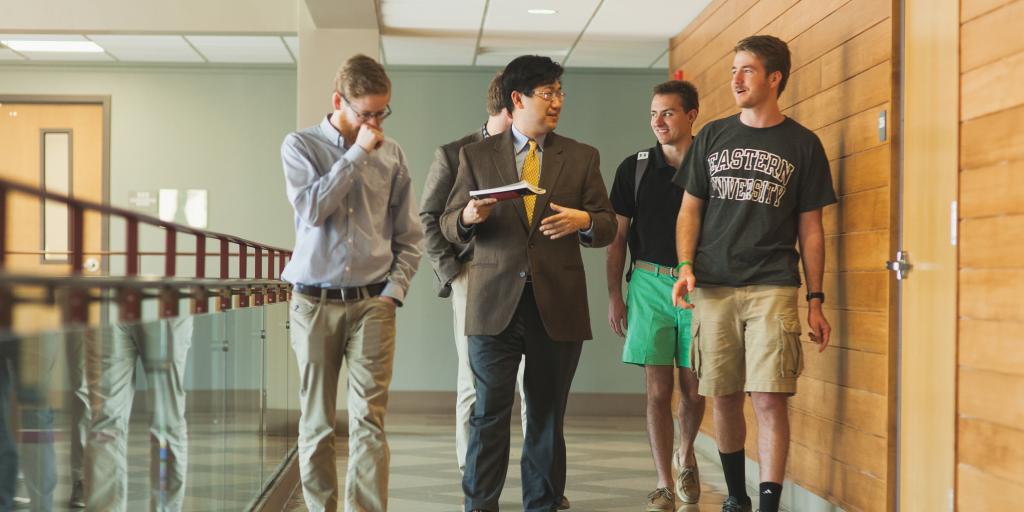 Why Major in History?
The BA in History offers graduates vocational flexibility. While many associate historians with writers, scholars or discoverers of the past, the BA in History can lead to a myriad of career paths. Most commonly, a BA in History graduate earns a living as a college professor, high school teacher, a historical administrator, and/or a librarian. However other options include positions in the State Department (overseas service), a Washington-based institute "Think Tank", Law-related fields, Park Service (Department of the Interior), the Tourism and Travel industry, Archive work, or law enforcement. At Eastern, a BA in History provides a broad knowledge of history with special skills in critical analysis, research, and writing.  Coupling strength in European and American history, our students develop a Christian interpretation of the past and the present.
Why Choose Eastern?
Advanced courses in European and American History, particularly emphasizing cultural, religious, and intellectual history
Training in archive research, writing, critical analysis, and the liberal arts tradition of free inquiry and critical thought
Close proximity to Philadelphia and New York City museums and libraries; near other historical sites such as Washington DC, Baltimore, and Valley Forge; and close to Gettysburg, Antietam, and Saratoga Battlefields
Students work closely with faculty in plotting their futures, and giving direction to their studies. Students have undertaken internships at several area museums and television stations
Faculty research and service in the following areas: the intersection of Christianity and modernity, the religious controversies of the colonial and early republic periods of American history, the influence of European thought in Early American history, twentieth-century genocide, espionage during the cold war, modern European cultural history, the emergence of the modern European community, the crossroads between religious and political thought in the Renaissance and Reformation periods of European history, the history of Christianity in Europe through the seventeenth century
"The history program gave me much needed context to help better understand both myself and the world around me. My professors helped me to ask tough questions, to interpret texts charitably but critically, and to find virtuous people throughout history who can serve as models for my own life."
Featured History Alumnus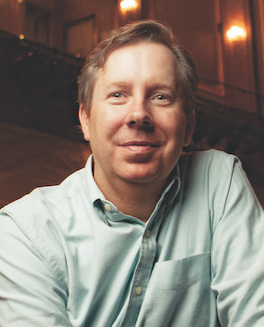 History alumnus Christopher Smith '93 used his degree to compose and write a Broadway musical, "Amazing Grace," which opened on Broadway in the summer of 2015.
"Amazing Grace" is an account of the life of abolitionist John Newton, composer of the famous hymn of the same name. Learn more.