Broadway Composer and Playwright, Christopher G. Smith '93 Announced as Eastern University's Commencement Speaker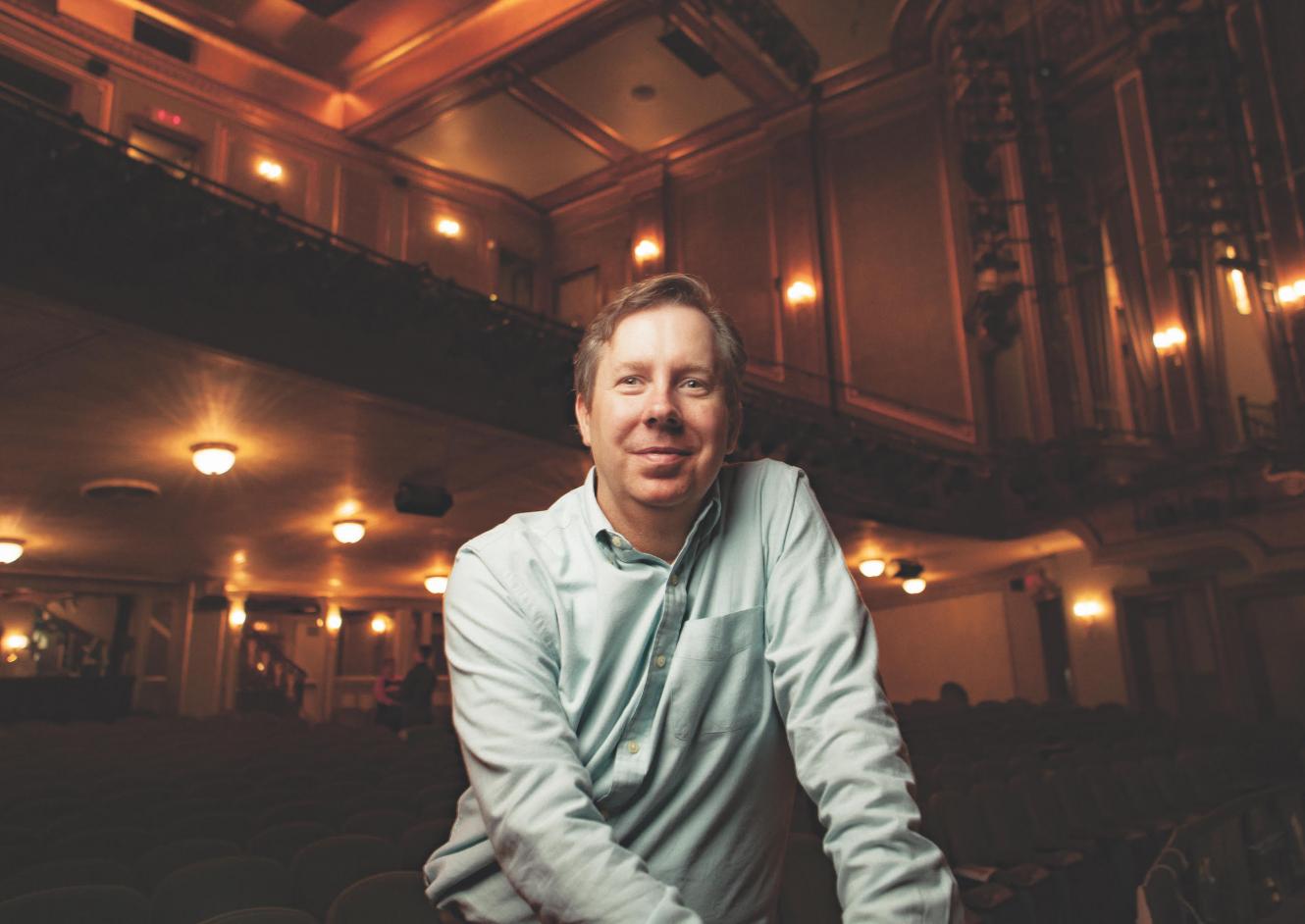 St. Davids, PA: Eastern University is pleased to announce alumnus Christopher G. Smith '93 as the May 7, 2016 commencement speaker.  Mr. Smith is composer and playwright of the Broadway musical, Amazing Grace, an account of the life of abolitionist John Newton, composer of the famous hymn of the same name.  
Amazing Grace opened on Broadway in the Nederlander theater in the summer of 2015. According to the Washington Post "Amazing Grace tells the story of how the song came to be, and elicits widespread gasps and cheering from the audience."  The first Broadway musical to feature the spiritual redemption of a historical figure and to depict the slave trade, including a slave auction onstage, the Chicago Tribune reveals, "it brought tears to my eyes." The Associated Press has said the show is "inspirational, beautiful, emotional and exhilarating."  The play resonates so deeply with the audience they are spontaneously moved to stand and sing with the cast, without any prompt or invitation. ABC News has reported it is "nothing short of amazing." 
Dr. Robert G. Duffett, President of Eastern University, said after experiencing the play, "Smith used his artistic, theological and cultural insight, shaped at Eastern University, to help him write the play, lyrics of the songs, and the music. In many ways this play lifted our values of faith, reason and justice via the life of John Newton."
Mr. Smith received his B.A. from Eastern University with a double major in youth ministry and history.  A former police officer and church education director, he has developed his own method of playwriting and composition based on singing into a recorder, and is entirely self-taught.  The musical is his first piece of professional writing and was conceived 18 years ago when he randomly encountered John Newton's autobiography while walking in a library. Smith envisioned a lavish production similar to Les Miserables, with a large cast, period costumes, an elaborate set and special effects.  He garnered interest and financial support in the project by singing the songs he had written in offices, homes and backyards across Bucks County, PA.  
Smith has been married to his best friend Alana for over twenty years and they have three children together, Joshua (23) Alana (20) and Alexandra (4).
For more information on the production, forthcoming details regarding a national tour and to listen to cast recordings visit amazinggracemusical.com.  
Commencement will be held at 10 a.m. for undergraduate students and 3 p.m . for Esperanza College, Adult Undergraduate and Graduate students on Auxiliary field on the St. Davids campus at 1300 Eagle Road. For more information visit eastern.edu/commencement.