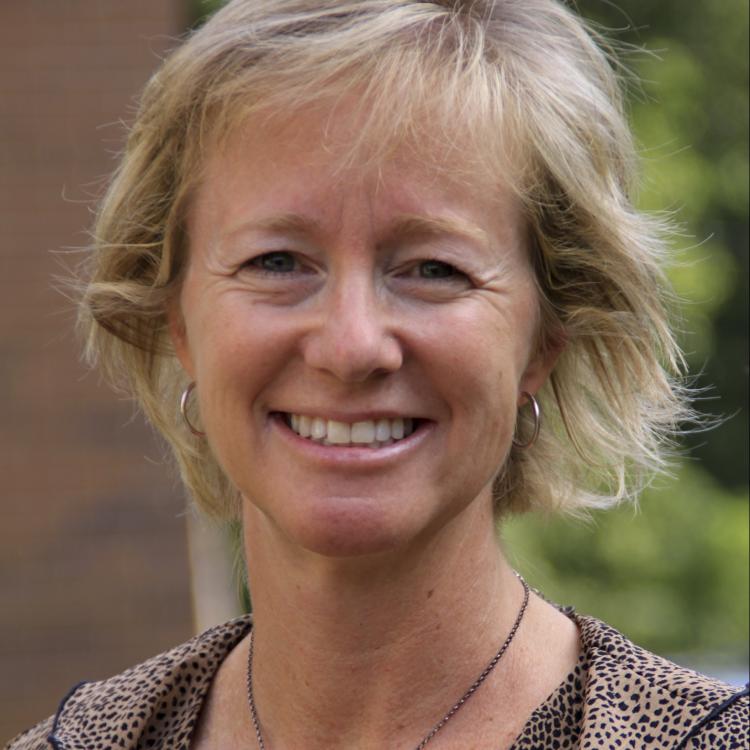 What can we learn about communication that will actually improve our relationships, which will ultimately improve our lives? These questions drive Dr. Morgan's teaching and scholarship. Her classes focus on current research and application to everyday life. 
Since 1992, Dr. Morgan has taught a variety of classes, including Public Speaking, Interpersonal Communication, Conflict Management, and Communication Theory. With all of her classes, she enjoys learning alongside students.
She loves teaching at Eastern because of the emphasis on faith, reason, and justice. She also enjoys the smaller classes and the comradery of the department. Feel free to email her directly with any questions.
M.A. Radford University
Ed.D. Nova Southeastern University
At Eastern since 1992
Introduction to Human Communication, Public Speaking, Interpersonal Communication, Conflict Management, Communication Theory, Communication Research Methods, Training and Development, Senior Seminar
I teach at Eastern because I believe in the mission of the University, i.e., Faith, Reason, and Justice. I appreciate the community of faculty and love the kindness of our students.
My research interest focuses on human relationships. Most recently, I co-authored a piece comparing the sub-culture of the scrapbooking community to the sub-culture of the triathlon community. I enjoy writing and reflecting on communication in a variety of environments.
Asante, M. K., & Morgan, J. W. (2020).

Privileging Communication in an Era of Conflict

. New York: Kendall Hunt Publishing.
Select Articles and Chapters
Morgan, J.W. (2018). Case study on conversations regarding LGBT issues at Christian institutions of higher education. In H. Heie (ed.),

Respectful LGBT Conversations: Seeking Truth, Giving Love, and Modeling Christian Unity

. Eugene, OR: Cascade Books.

Olsen, R. & Morgan, J.W. (in press). Stanley Hauerwas: Narrative as the catalyst and context for moral reasoning in communities of faith. In Robert Woods (Ed.)

Ancient-Future Communication: Communication Wisdom from Influential Christian Thinkers and Theologians through History

(4 vols.).

Olsen, R., & Morgan, J.W.  (2012). A dialectic perspective on communication and ethical reasoning. Christian Scholar's Review 41 (2), 135-146.
Olsen, R. and Morgan, J. W.  (2010). Desperate for redemption: Desperate Housewives as redemptive media.  Journal of Popular Culture, 43, 330-347.
Olsen, R. and Morgan, J. W. (2009). "Happy Holidays": Creating common ground in the "War on Christmas."  Journal of Religion and Popular Culture, 21, n. p. (online).
Morgan, J.W., and Olsen, R. (2009). Discursive taboo in community discourse: Communication competence and biblical wisdom. Christian Scholar's Review 38, 341-358.