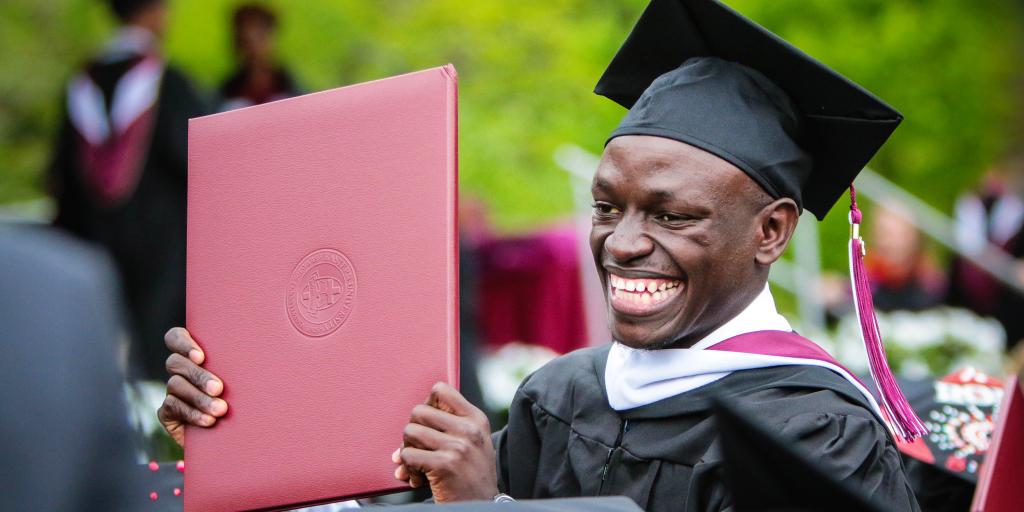 Academic Regalia (Caps, Gowns, Chords, Stoles, etc.)
For Undergraduate and Graduate Students there is no cost to you and the academic regalia is yours to keep.
Due to COVID-19, academic regalia must be pre-ordered and delivered to you. Please check your Eastern email for the link to your class order site. 
Order Deadline is April 15th, 2021.
The gown should hang loosely from your shoulder to your ankle.
DO NOT IRON. Once you receive your gown please hang it up and the packing wrinkles should dissipate in a few days. 
For PhD and DA students:
PhD and DA students must order their gown through the Herff Jones representative. Please email Chris Urban, Herff Jones College Division, at crusales@msn.com. Orders for custom gowns must be placed 6 weeks prior to Commencement. The hood is supplied. The cost of the gown is the responsibility of the student.
Honor Cords
If you are part of an Academic Honor Society and would like to wear honor cords, please speak with your department directly. They will not be provided the day of Commencement. Cords and stoles are customarily worn underneath your hood.
Philanthropy Cords
Philanthropy cords are provided by the Advancement office and are for those that donate to the Senior Class Gift. To donate and receive your cord, please contact Beth Lochner at elizabeth.lochner@eastern.edu.