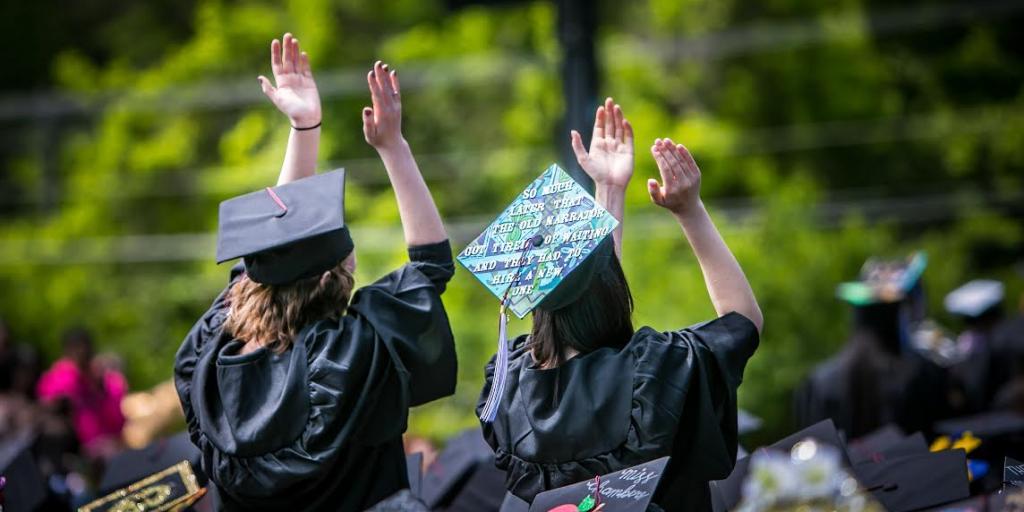 Class of 2020 & 2021 Commencement Update
Dear Classes of 2020 & 2021,
We are pleased and excited to announce that the 2020 and 2021 Commencement Ceremonies will be held at The Mann Center for the Performing Arts on Monday, May 10th (for the Class of 2020) and Tuesday, May 11th (for the class of 2021). This facility provides partially covered outdoor seating, free parking, and professional staff to coordinate safe entrance and exit. All ceremonies will also be live streamed. 
Dr. Gordon Zook, originally scheduled for last year, will be our Commencement Speaker. 
Please check your Eastern email for details on Ticketing (required for all including Grads) as well as Regalia and other details. 
We know this has not been easy, and your patience and understanding have been greatly appreciated! 
Congratulations! We look forward to celebrating with you!
Respectfully,
Ronald A. Matthews
President
Graduating Class of 2020 Student Awards
There are a variety of departments you may need to be in contact with: Registrar, Student Accounts, Housing, Library, etc. Please feel free to email or leave a voicemail and a member of the team will be in touch with you. 
Congratulations - Soar High Eagles!
We sit in a place of uncertainty right now, we do not see an obvious clear way forward, but what we do know is this…. Your hard work and determination led you here, and paired with the love and support of God, you can stand strong and take on your next chapter.
"For I know the plans I have for you," declares the LORD, "plans to prosper you and not to harm you, plans to give you hope and a future."