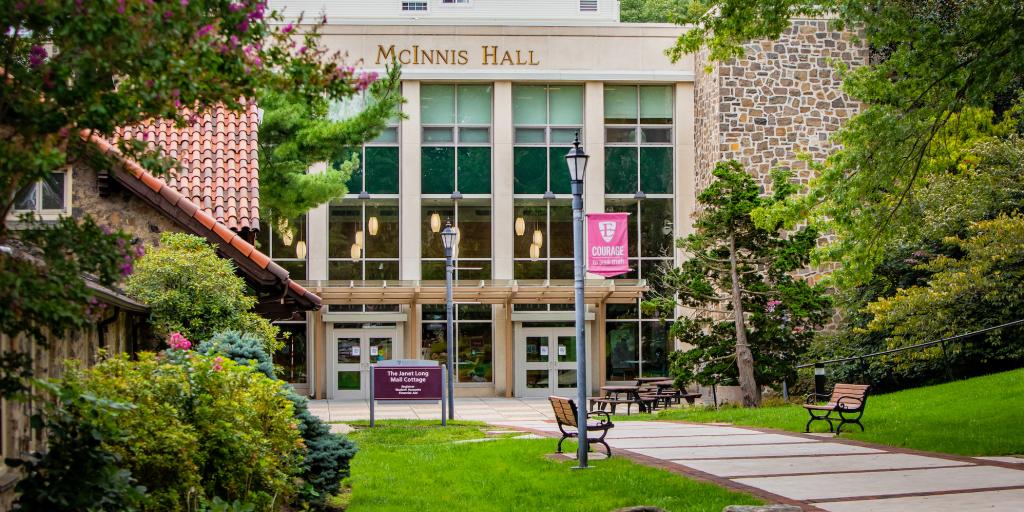 Our Commitment to Student Development
Eastern University is deeply committed to "student development" as an essential element of our educational mission as a Christian liberal arts college. While our academic program develops the ability to communicate effectively, both in writing and speaking to think analytically, critically and independently, our Student Development Program is designed to challenge and support students in their intellectual, physical, interpersonal, and spiritual development.
We are concerned that our students not simply accumulate credits that will earn them a degree. Rather, we desire that our students become integrated persons who think and behave intentionally as Christians in all of their endeavors. We believe that both the curricular and co-curricular dimensions of the University are critical in this regard. In the academic realm, students are challenged to explore the various theories current in philosophy, psychology, biology, etc. In the student life realm, students are challenged to explore their own values and beliefs so as to come to a world and life view to which they can be committed.
Eastern University is committed to an educational philosophy that will bring students to the point in which their intellectual, spiritual, and value commitments will be internalized and integrated into their very being. The process of coming to a personal identity requires a wide variety of experiences which help students clarify their interests, skills, attitudes and beliefs so as to come to a genuine sense of commitment. Providing students with both significant challenges and tangible support is essential to the mission of student development at Eastern.
A Nurturing Christian Community
An important dimension of support is the creation of a nurturing Christian community. While it is natural to value tranquility, and while some would value tranquility as a primary characteristic of a Christian community, it is obvious that a significant amount of conflict is essential for growth, particularly within the context of an academic community.
This conflict that creates opportunities for growth, comes by way of competing lifestyle issues, different interpretations of politics and ideology and vigorous argumentation with regard to moral and ethical issues. A university that struggles with the challenges of being a community provides students with the opportunity for significant personal growth.
Central to Eastern's goal of student development is that our students receive an education that is liberating, one that demonstrates, through teaching and through community, the wonder of science, the splendor of art and the power of a redemptive relationship with God through a personal experience with Christ. A coherent student development program values the principle of individual responsibility and freedom within the context of community norms and standards.
At Eastern University the Bible provides the necessary framework and standards for our behavior and our conduct. While we recognize there is great diversity among us in terms of commitment and belief, we nonetheless submit ourselves to the example and teachings of Jesus Christ in our dealings with one another.
Student Development Programs: