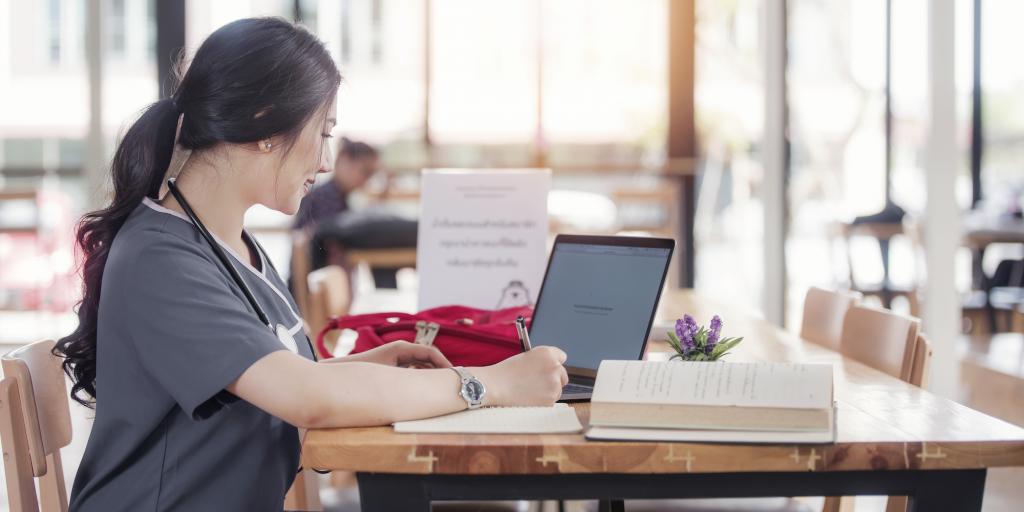 In order to apply to the MSN program at Eastern University, please submit the following:
Application: Completed and signed at admissions.eastern.edu
Official Transcript(s): Must be submitted from the institution that granted your baccalaureate degree (including Eastern University). Graduate transcripts from each college or university attended are also required if you wish to have graduate classes considered for transfer.
- How to Request a Transcript: View FAQs about requesting a transcript from your previous school(s).
Current Resume
Admissions Prerequisites:
Applicants must hold a B.S. in Nursing from a nursing program accredited by CCNE or ACEN.
Minimum GPA requirement of 3.0 preferred with particular importance placed on the last two years of the undergraduate record. An applicant with a lower GPA may be offered provisional acceptance for a period of one semester or term. (Note: Students are limited to six credits in this classification and financial aid is not available.)
Must hold a current unrestricted RN license.
In addition to the general graduate admissions requirements, applicants may have to complete prerequisites before they are fully admitted to the MSN.
Note: International students should review the Prospective International Student's First Stop website for additional admissions requirements.
Please submit all requirements to the Admissions Office via mail, email, or fax.
Eastern University
Graduate and Professional Studies Admissions
1300 Eagle Road
St. Davids, PA 19087
Email: admissions.file@eastern.edu | Fax: 610-225-5601
For information on Financial Aid opportunities, visit the Financial Aid website.