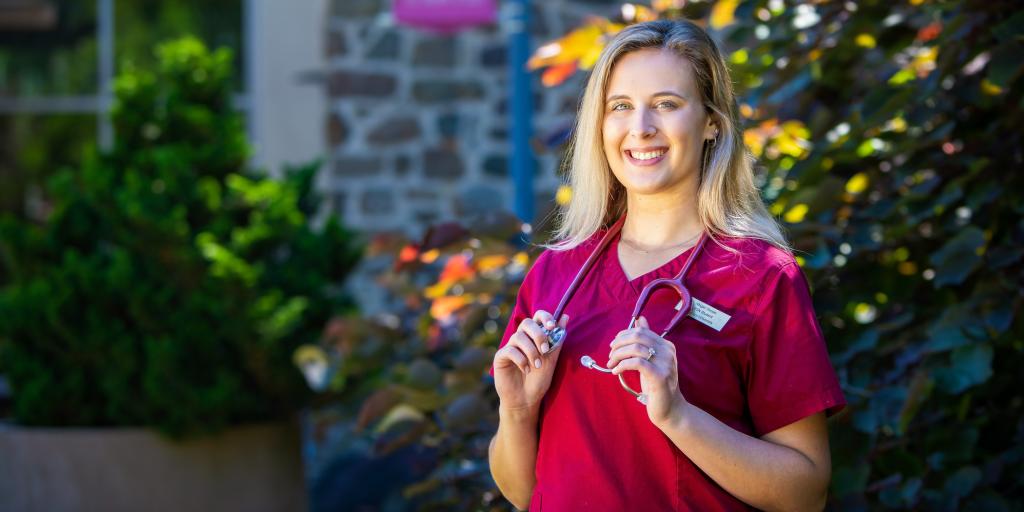 Why Choose Eastern's School of Nursing?
The School of Nursing at Eastern University integrates Christian faith, values, and ethics with the art and science of nursing provides a framework to prepare students for thoughtful and productive lives as professional nurses, leaders, and active members of the global nursing community. Each of our programs are recognized for the quality of instruction and student outcomes. 
About Our Programs
Bachelor of Science in Nursing (BSN) Programs
Our Bachelor of Science in Nursing (BSN) program includes both:
Throughout the program, students will gain hands-on experience in Eastern's state of the art Nursing Resource & Simulation (NRS) Lab, will participate in a diversity of high quality, direct care clinical experiences, and will work with exceptional faculty and staff committed to student success. The School of Nursing at Eastern University is dedicated to helping students secure externships and work experience throughout their undergraduate years, as well as preparing for the career they aspire to. 
Master's Degrees and Certifications
At the graduate level, we offer the following: 
All graduate programs are designed for the working professional and are offered in a fully online format with a wide range of practicum opportunities. Our cohort model provides students with a community of learners who will support and challenge their learning while providing individualized professional coaching by expert faculty. 
Nursing Programs
View our undergraduate and graduate degrees and certifications.
Accreditations and Approvals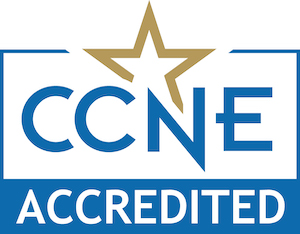 The baccalaureate degree program in nursing and master's degree program in nursing at Eastern University are accredited by the Commission on Collegiate Nursing Education (http://www.ccneaccreditation.org).
The baccalaureate program in nursing is fully approved by the Pennsylvania State Board of Nursing.
COVID Vaccination Update
All clinical partners are requiring COVID-19 vaccination for student participation in clinical rotations. Proof of COVID-19 vaccination is required nursing students prior to beginning clinical rotations.