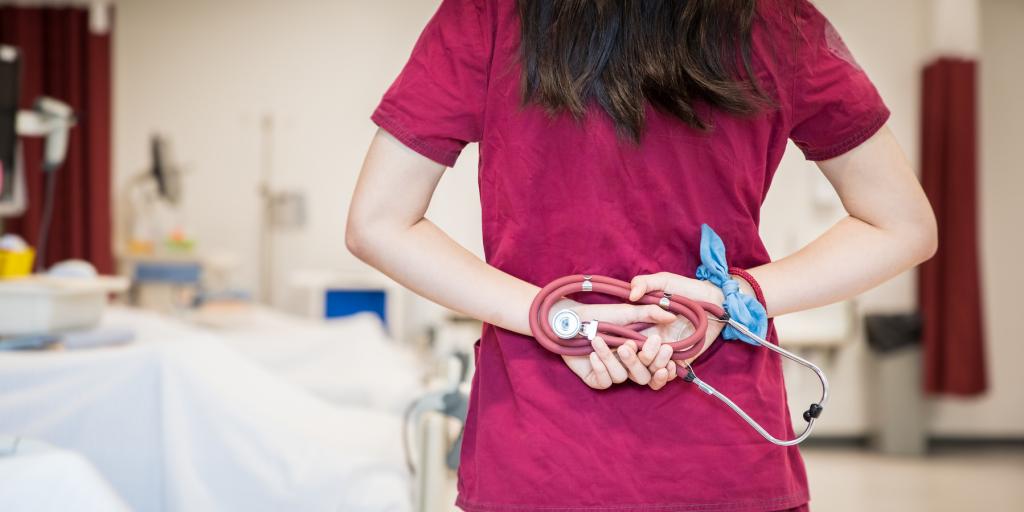 Eastern University has developed a program to help students who have non-nursing bachelor's degrees prepare for a nursing career in as little as two years of full-time study.  This BSN (Pre-Licensure) is an accelerated second degree nursing program that prepares the student for a career as a baccalaureate-prepared nursing professional. Equipped with a previous bachelor's degree and the prerequisites, the student enters the program as a junior BSN student. 
Accelerated Second Degree BSN in Philadelphia Area
ACADEMIC EXCELLENCE:  Recent NCLEX Pass Rates are between 93% to 100% over the last several years (one of the highest in PA).
OUTSTANDING EMPLOYMENT RATE:  95% of Eastern graduates are employed within their first year of graduation. (Based on 2016 data)
ACCREDITED & NATIONALLY-ENDORSED:  Accredited by the Commission on Collegiate Nursing Education. The program is 1 of only 13 programs endorsed by the American Holistic Nurses Credentialing Corporation (AHNCC).
EXPERT PROFESSORS, SMALL CLASSES:  Eastern's curriculum is taught by experienced professionals who are current in the nursing field's latest developments. Students receive individual attention through small class sizes with an 8:1 clinical ratio.
THEORY MEETS CLINICAL: Theory courses are merged with comprehensive clinical experiences in a variety of settings, from outpatient to inpatient to the critical care unit.
SUPPORTIVE COHORT:  Each cohort of students stays together throughout the program, providing a continuous support-group environment.
STATE-OF-THE-ART LABORATORY AND RESOURCES: Our Nursing Resource Clinical Laboratory provides students with a simulated health care setting where they learn and practice fundamental nursing skills as well as the advanced nursing skills that they will encounter in clinical practice. A full-time Skills Laboratory Manager assists in the learning of nursing skills. Students also have access to on-campus computer labs as well as Eastern's comprehensive library.
PAID EXTERNSHIPS OR SUMMER OFF:  An optional externship during students' second summer provides the opportunity to work in a healthcare setting, practice skills, and network. The majority of these externships are paid and often lead to professional employment. Students can also choose to take their second summer off from the program to work.
TRANSFER CREDITS: Students receive credits from previous baccalaureate degree program to help fulfill a variety of requirements for the BSN program allowing the student to complete the program in two years of full-time study.
"Whenever I needed anything, my professors were always there for me and willing to go the extra mile. We had clinical hours in a variety of settings from critical care, emergency department, to labor and delivery. I also enjoyed how Eastern's two-year program gave me my last summer in the program to do an externship. I was able to do a great externship at Penn and then I landed my first job in a fantastic health system!"
Fast Fact: Nurses in Demand
State Authorizations
Please check the State Authorizations page to determine if Eastern University's program fulfills your state credentialing requirements. Students who seek similar credentialing in states other than Pennsylvania are advised to contact the appropriate credentialing agency within their home state to seek information and additional guidance about credentialing in your state of residence. Additional state or local requirements may exist for field placements or practica in this state. Out-of-state student placements/practica cannot be guaranteed by the program or the College of Health and Sciences. Students are responsible for following all state and local requirements and regulations for their field placement/practica coursework.