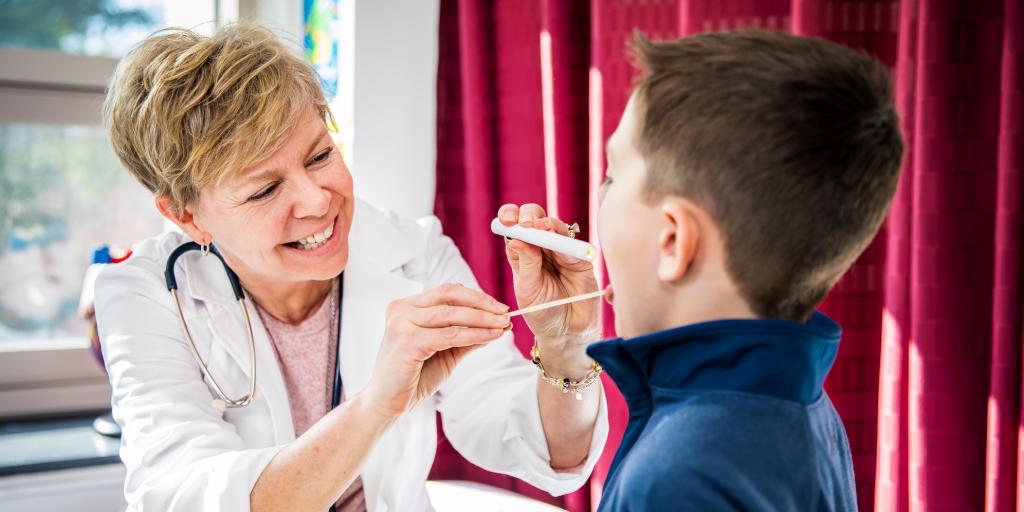 Eastern's 100% online School Nurse Certification program is committed to preparing professionals to function effectively in settings in which children and youth are served. This 4-course program meets the requirements for the Education Specialist 1 (PK-12) Certification in School Nurse in Pennsylvania. 
Why Choose Eastern?
Meets PA Requirements: This program meets the requirements for the Education Specialist 1 (PK-12) Certification in School Nurse in Pennsylvania. 
Accredited, established university: The CSN Certification program is rooted in the expertise of Eastern University's School of Nursing, which holds a long legacy of excellence in the Philadelphia area.
Apply credits toward a Master's Degree: This certificate can also be applied toward the MEd in School Health Services, with an additional 18 credits required.  Contact Admissions to learn more!
Ethically grounded, faith-based values: Our mission is to prepare professional nurses for thoughtful and productive lives of Christian faith, leadership, education, and health service in diverse learning environments within school communities. View the School of Nursing's Vision, Mission & Beliefs Webpage. 
"Eastern's online programs are easy to use, and I get quick responses from all staff—almost as easy as walking into a professor's office to get answers. Even as an online student, I still feel like a member of the EU community. Tuition is also very reasonable and fits into my educational budget without having to worry."
PA Certification Requirements
An existing GPA of 3.0
Successful completion of course requirements in this certification area
Bachelor's degree
PA RN License
This program has been approved for meeting the Chapter 49: Accommodations and Adaptations for Diverse Learners in Inclusive Settings and English Language Learners requirements (PDE-1/2022).
State Authorizations
Please check the State Authorizations page to determine if Eastern University's program fulfills your state credentialing requirements. Students who seek similar credentialing in states other than Pennsylvania are advised to contact the appropriate credentialing agency within their home state to seek information and additional guidance about credentialing in your state of residence. Additional state or local requirements may exist for field placements or practica in this state. Out-of-state student placements/practica cannot be guaranteed by the program or the College of Health and Sciences. Students are responsible for following all state and local requirements and regulations for their field placement/practica coursework.