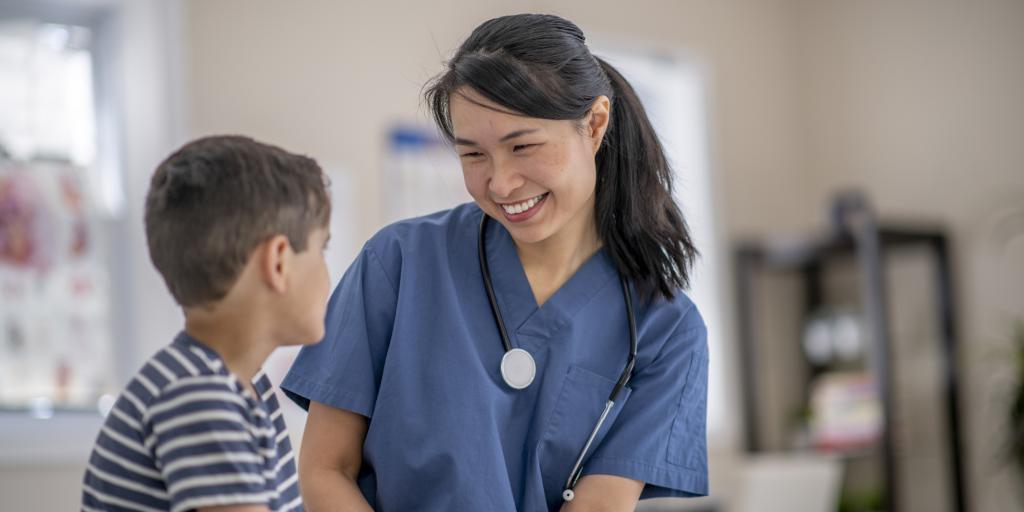 The Master of Education in School Health Services is committed to preparing professionals to function effectively in settings in which children and youth are served. The mission of the program is to produce outstanding health professionals who are committed to meeting the needs of a diverse population and to their holistic development.  View the School of Nursing Vision, Mission & Beliefs Webpage.
"When I became a graduate student at Eastern, I hoped that my classes would be meaningful to my practice as a school nurse.  I am thrilled to say that my expectations have been met and, in fact, exceeded.  The classes in which I have been enrolled assisted me in expanding my professional knowledge and my ability to provide holistic care to my patients. Utilizing Brightspace as a communication tool has enabled me to feel very connected to and supported by the Eastern community. I look forward to continuing my studies at Eastern and to achieving my professional and intellectual best."
State Authorizations
Please check the State Authorizations page to determine if Eastern University's program fulfills your state credentialing requirements. Students who seek similar credentialing in states other than Pennsylvania are advised to contact the appropriate credentialing agency within their home state to seek information and additional guidance about credentialing in your state of residence. Additional state or local requirements may exist for field placements or practica in this state. Out-of-state student placements/practica cannot be guaranteed by the program or the College of Health and Sciences. Students are responsible for following all state and local requirements and regulations for their field placement/practica coursework.