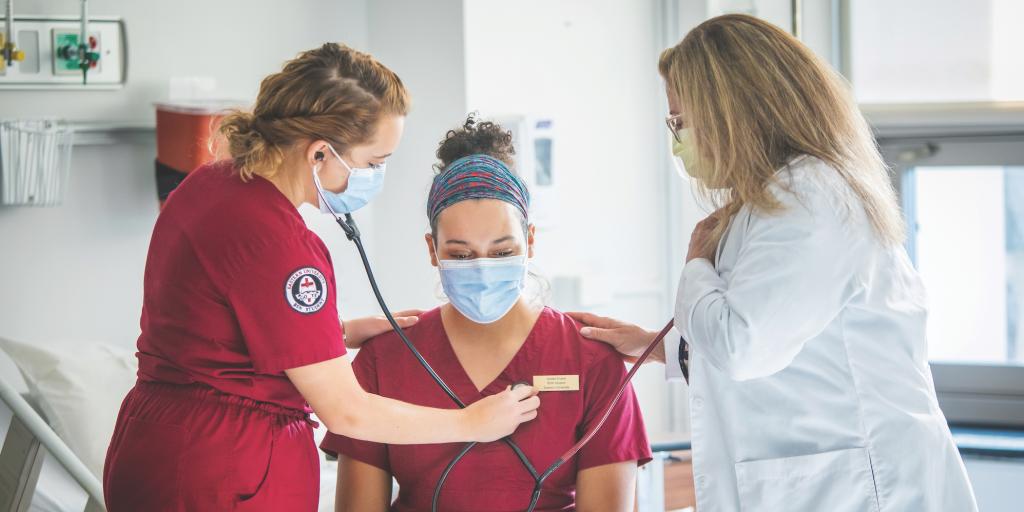 The BSN Graduate will be able to:
1. Practice safe professional holistic nursing care.
2. Integrate Christian values and ethics into professional nursing practice.
BSN Second Degree Program Outcomes
The curriculum is designed so that each of the following objectives will be met by students who complete the BSN Second Degree program. 
1. Integrate theories and knowledge from the arts, sciences, humanities, and nursing in the foundational development of holistic nursing practice within a Christian worldview
2. Demonstrate clinical judgement by integrating critical thinking skills, nursing knowledge, and evidence-informed findings to direct clinical practice decisions.
3. Demonstrate transformational leadership through inter-professional collaboration and communication to enhance healthcare for diverse populations within a holistic Christian worldview.
4. Evaluate individuals, families, and populations in a culturally competent and therapeutic manner that creates safe, evidence-informed nursing practice environments.
5. Plan for health promotion of individuals, families, and populations through person-centered care as well as the translation of nursing research and application of best practice standards in the clinical practice setting.
6. Integrate informatics and innovative patient care technologies to promote health across the lifespan.
7. Practice professional nursing within an ethical and just framework that incorporates a Christian worldview, moral concepts, legal reasoning, and respect for diversity in values and beliefs.
8. Develop personal goals for commitment to lifelong learning to enhance critical thinking,  and professional values and behaviors to advance the nursing profession.
The baccalaureate nursing programs at  Eastern University are accredited by the Commission on Collegiate Nursing Education, 655 K Street, NW Suite 750, Washington, D.C. 20001, (202) 887-6791.