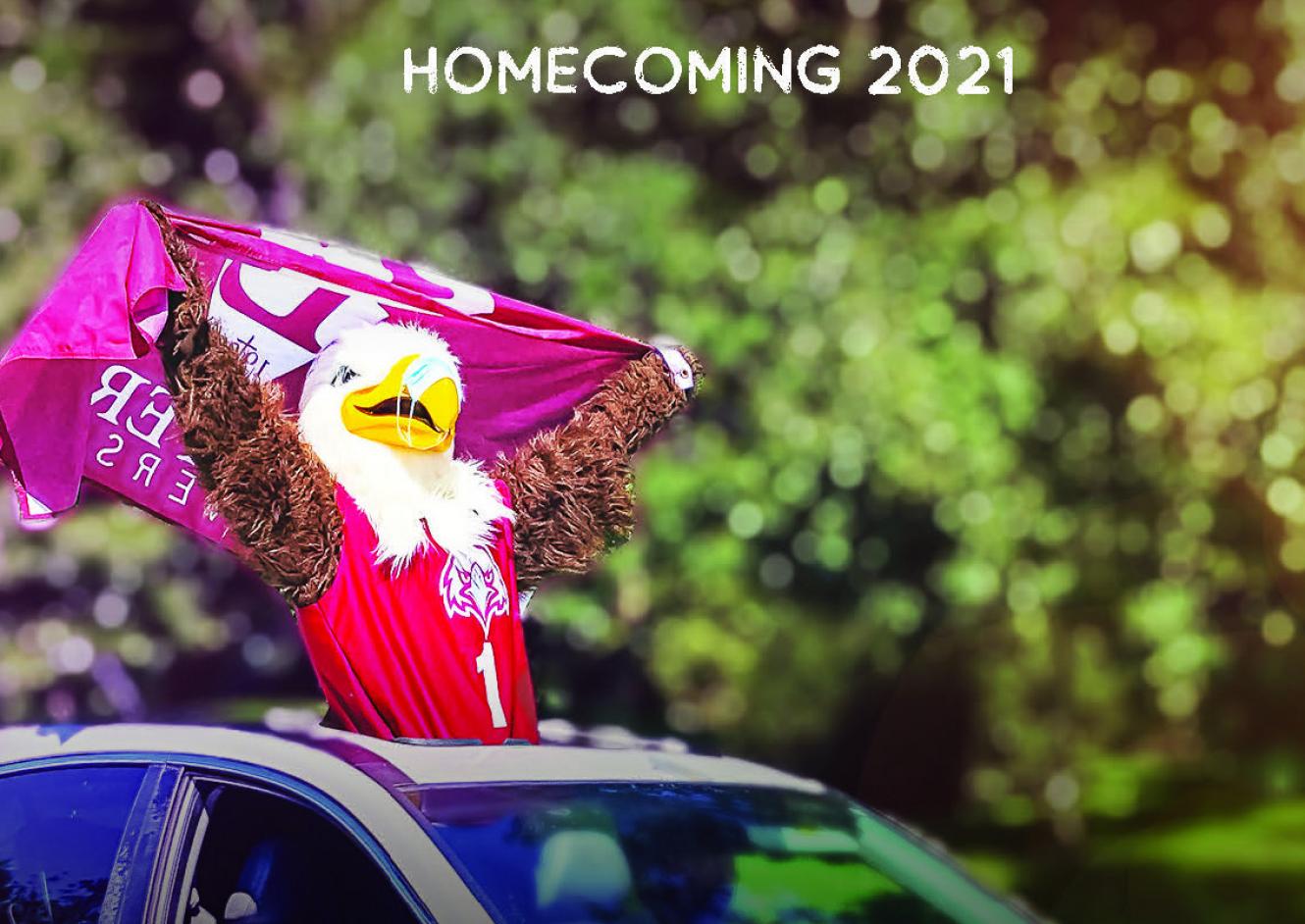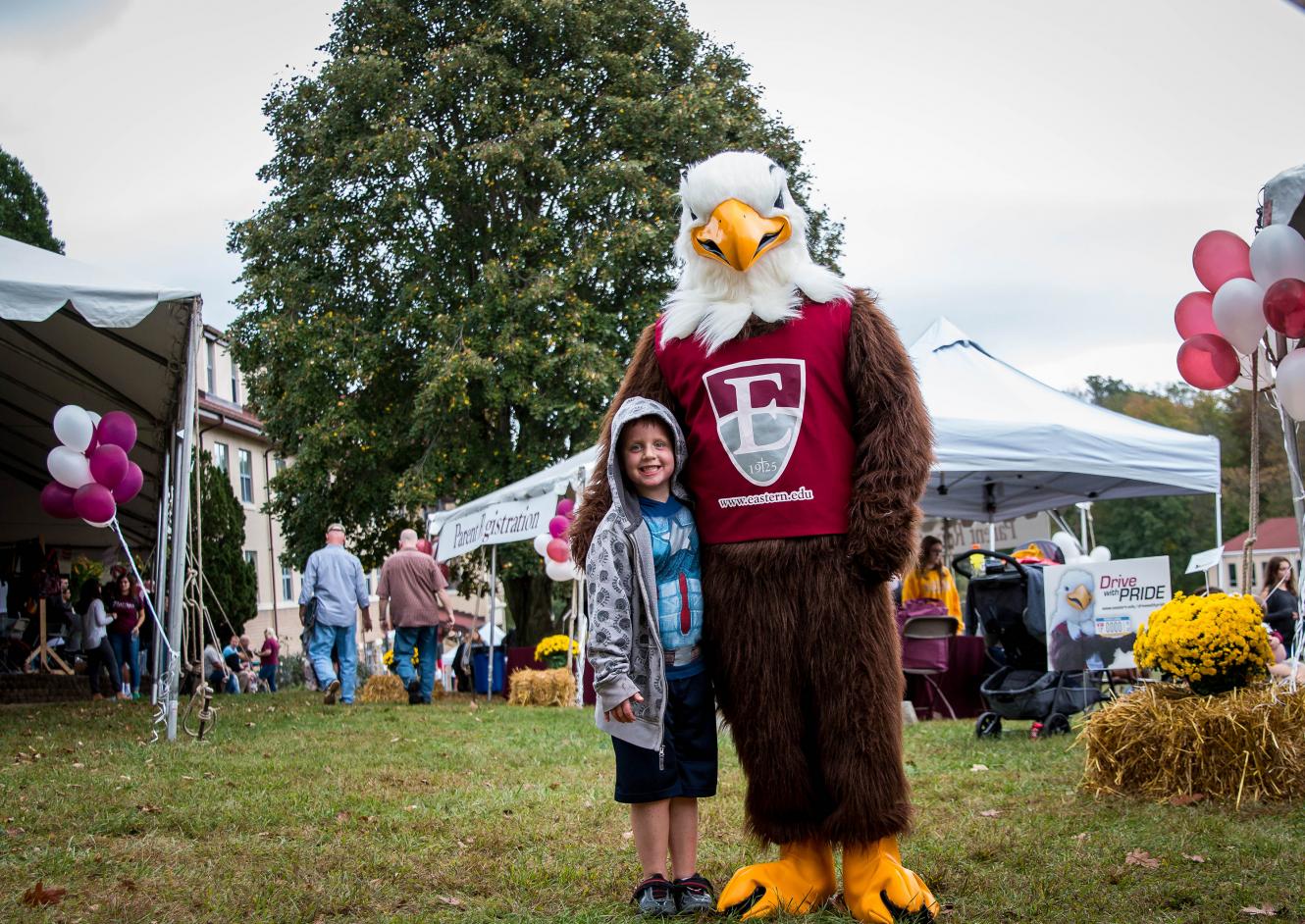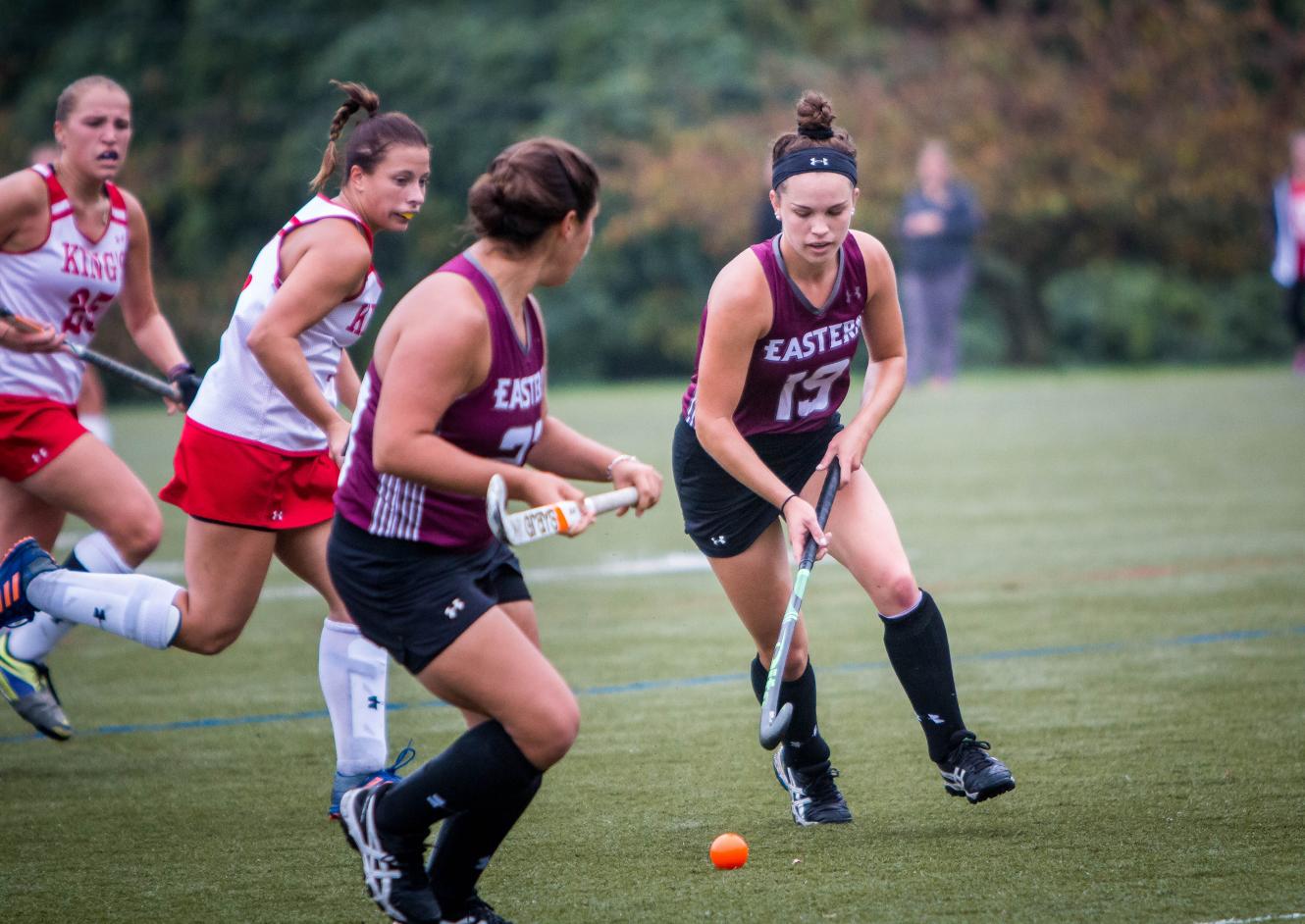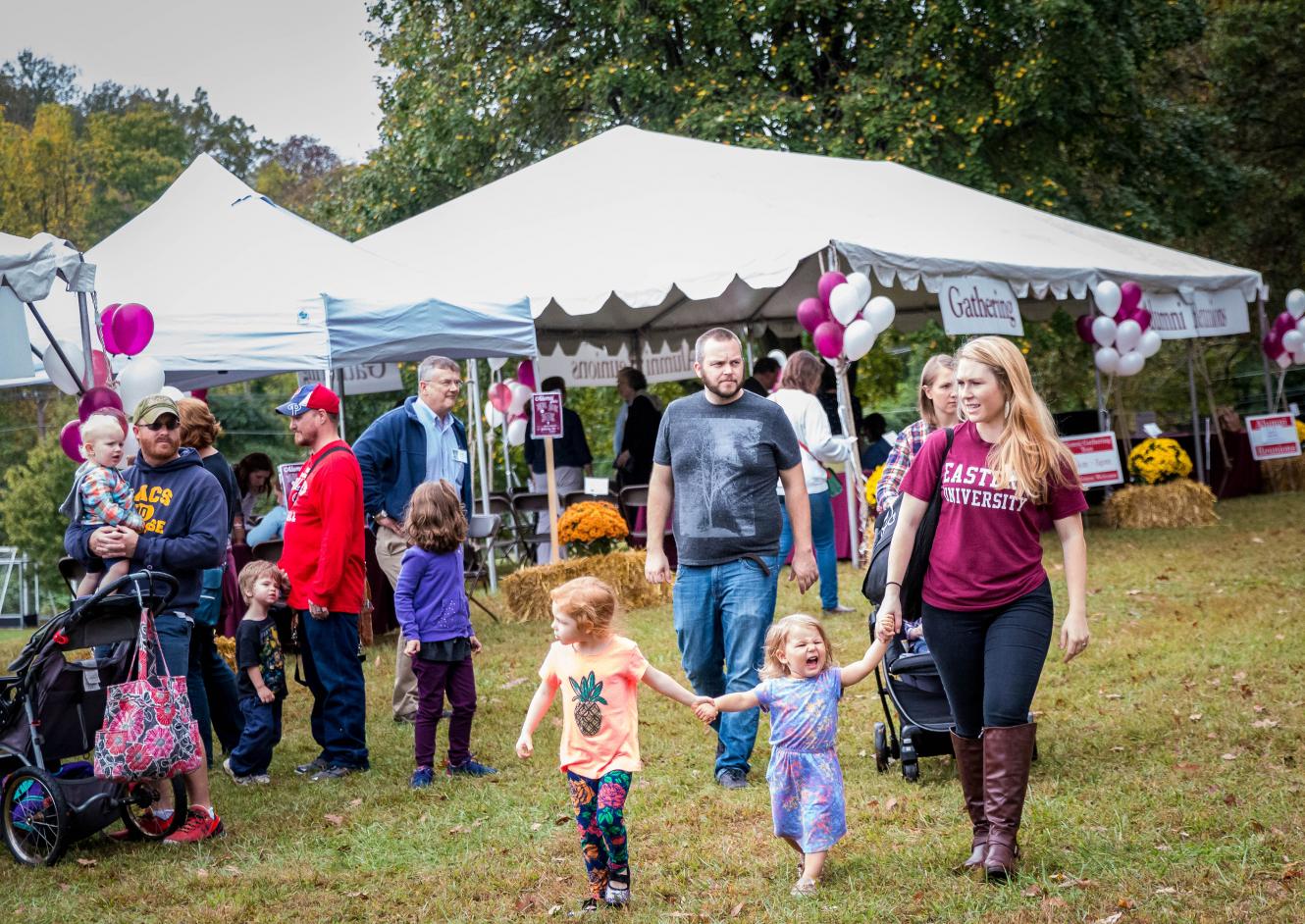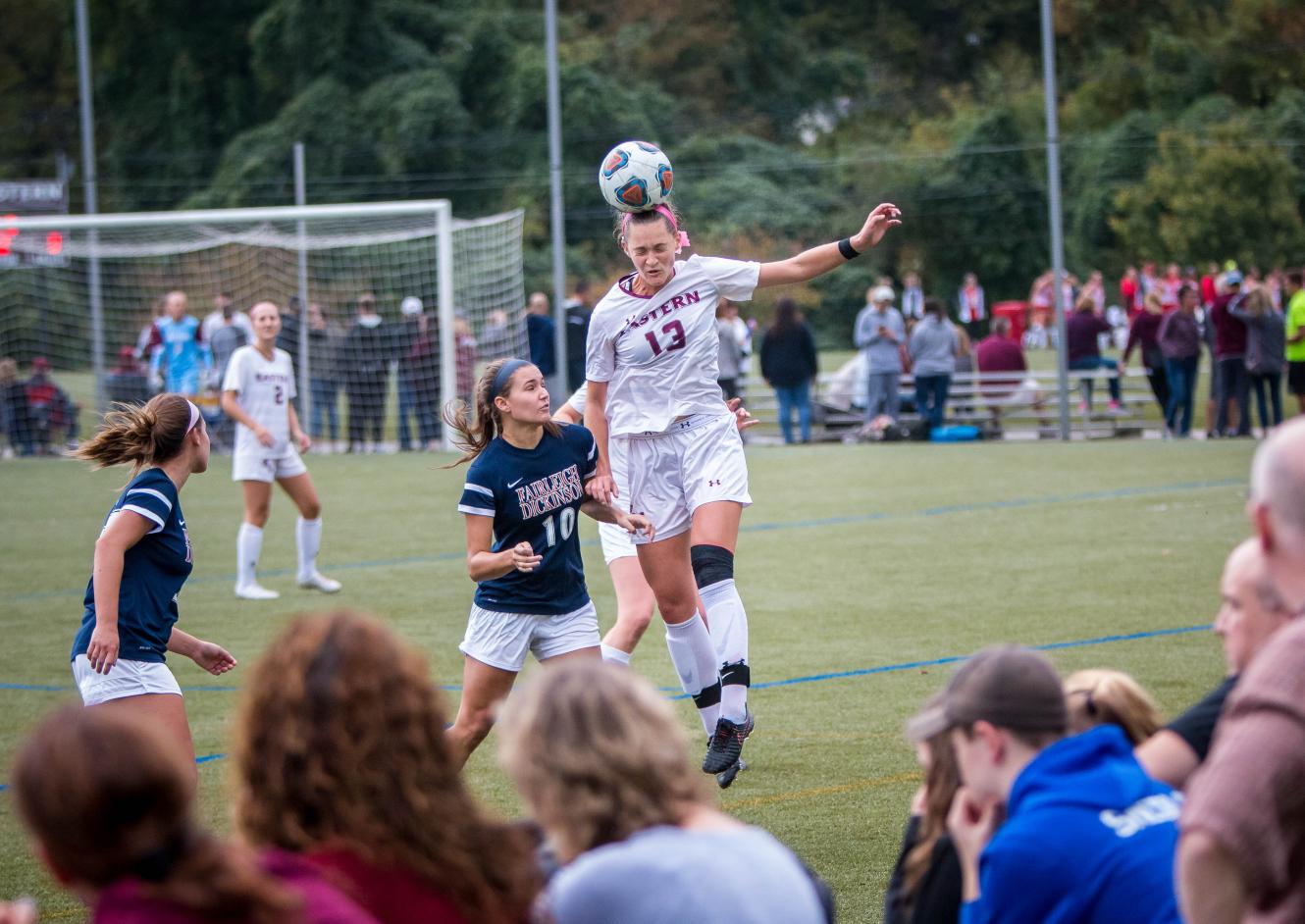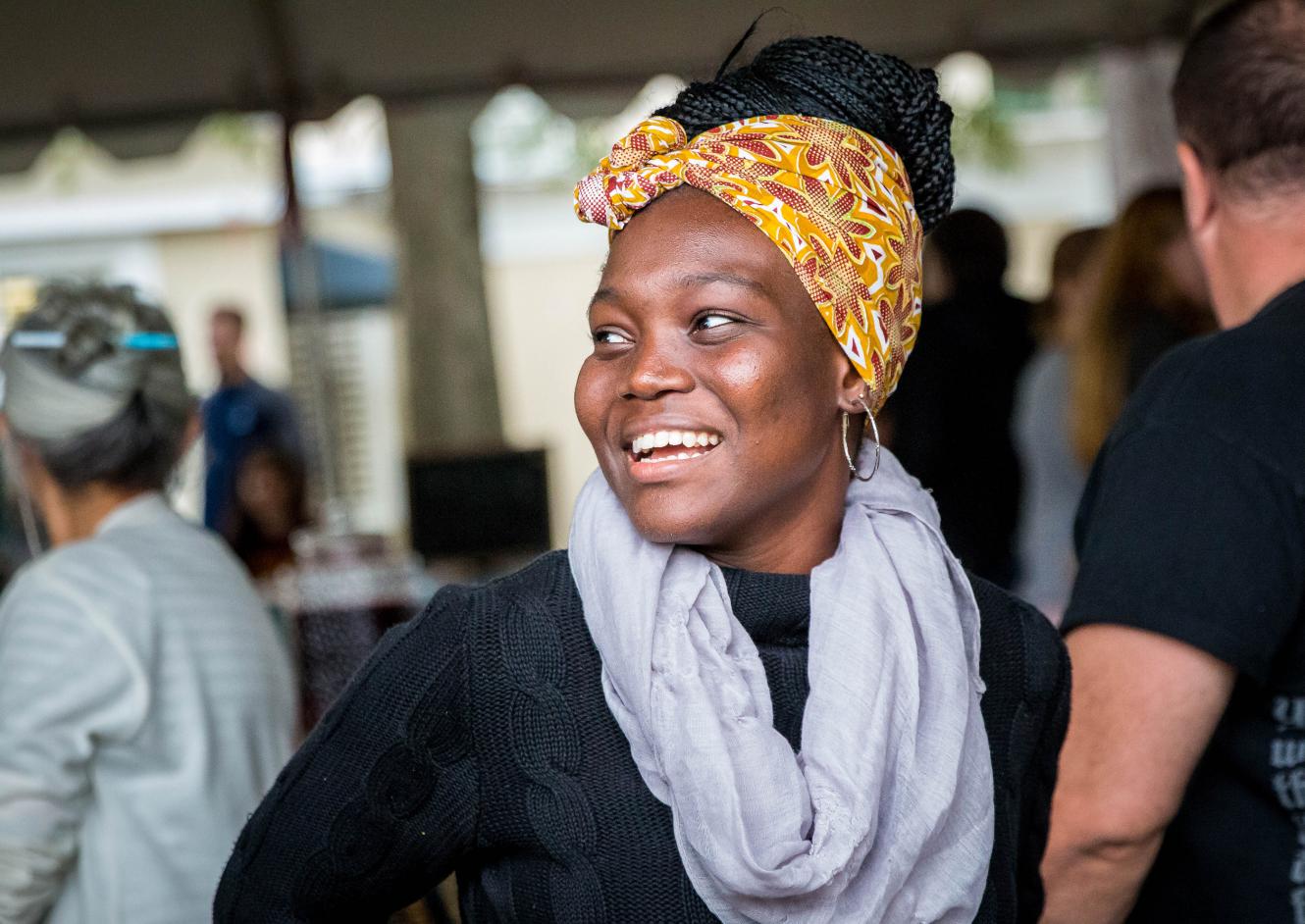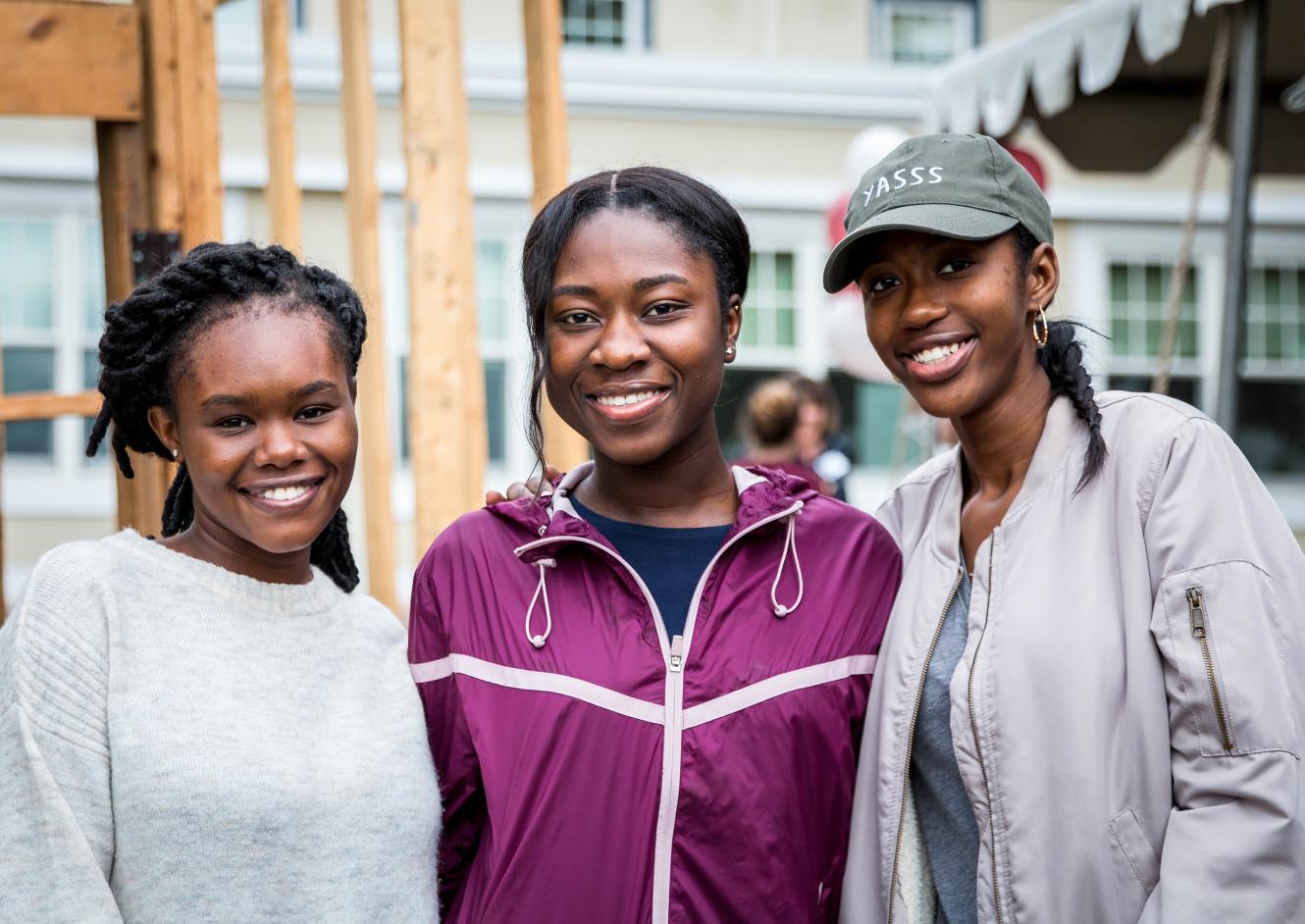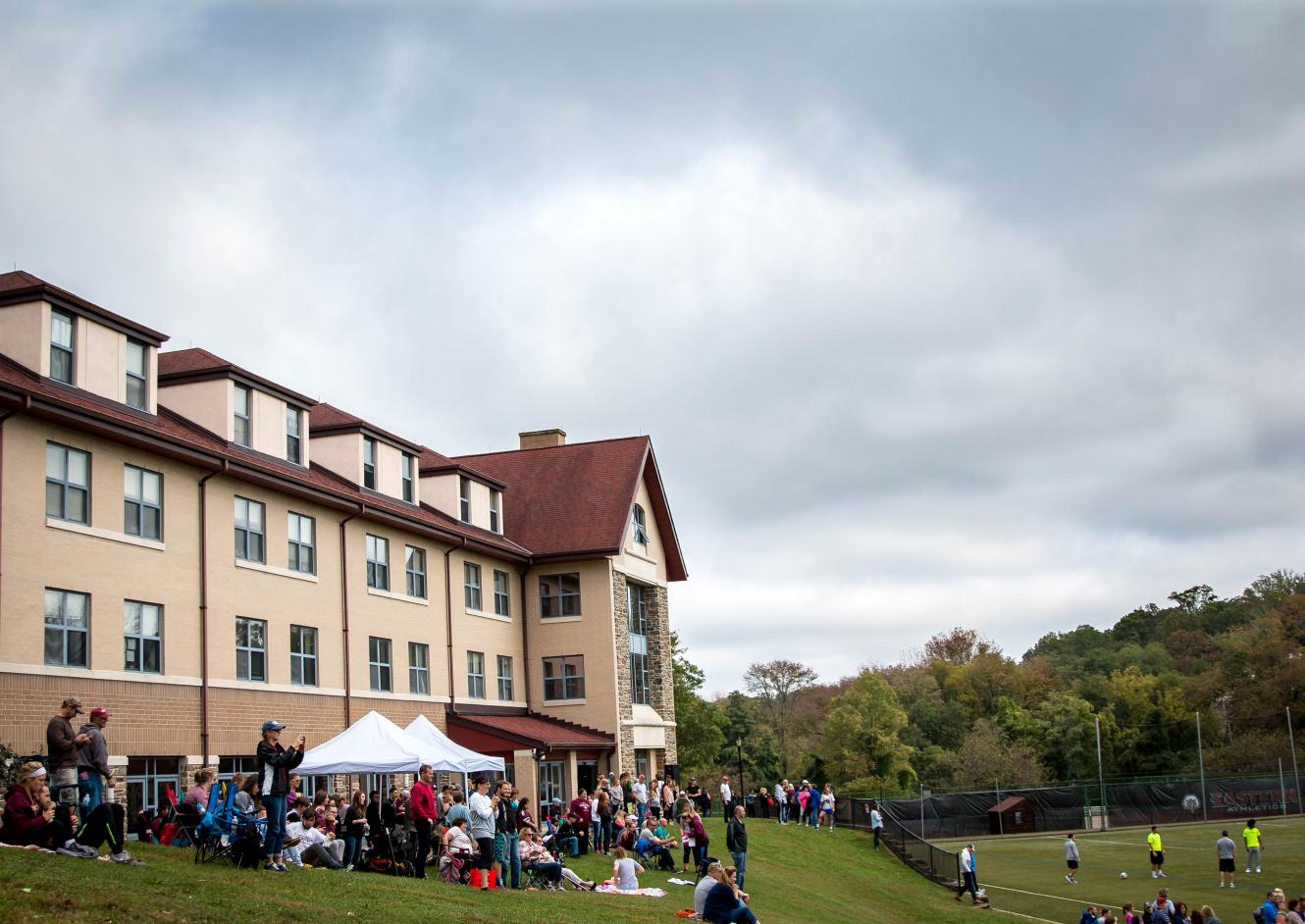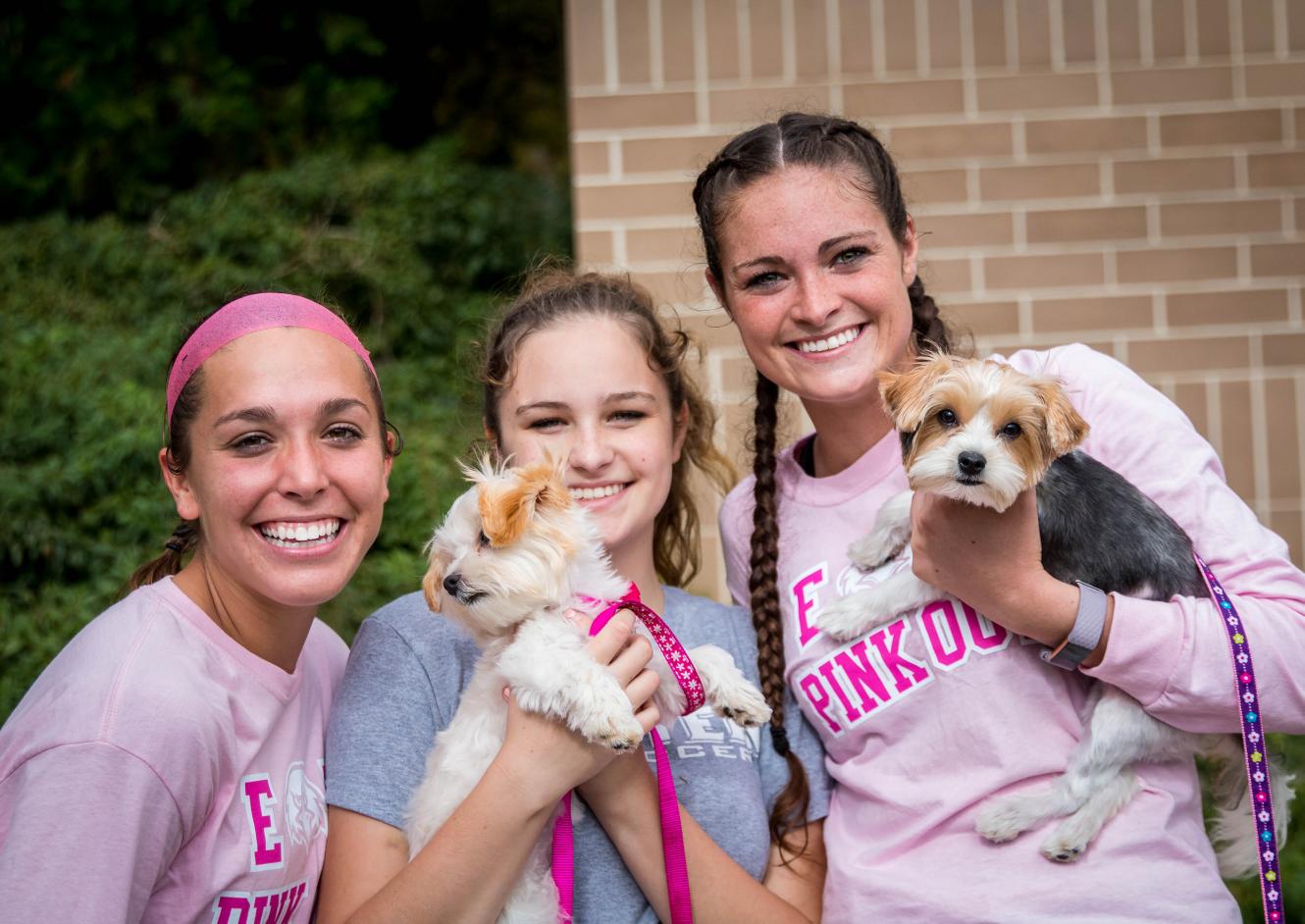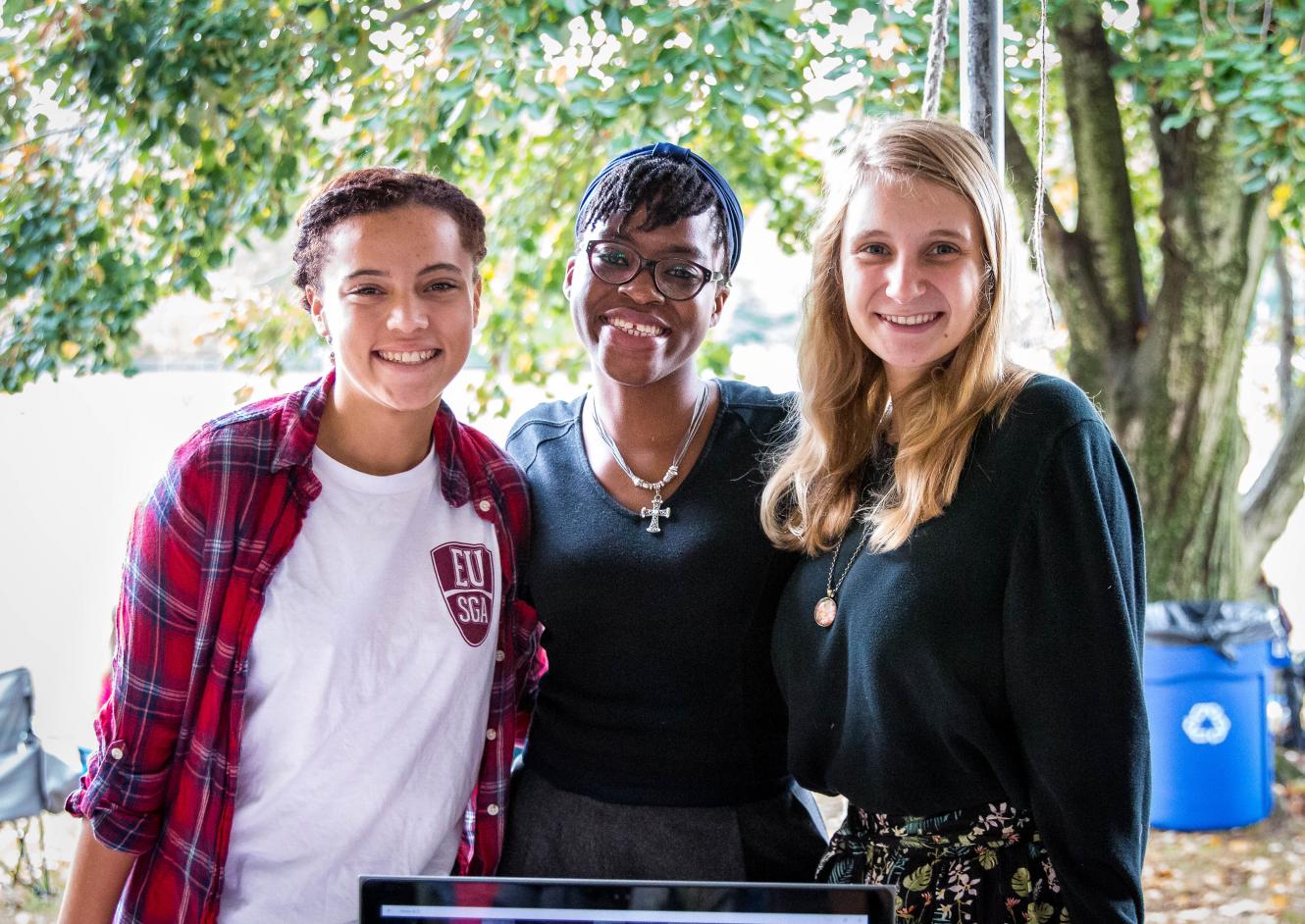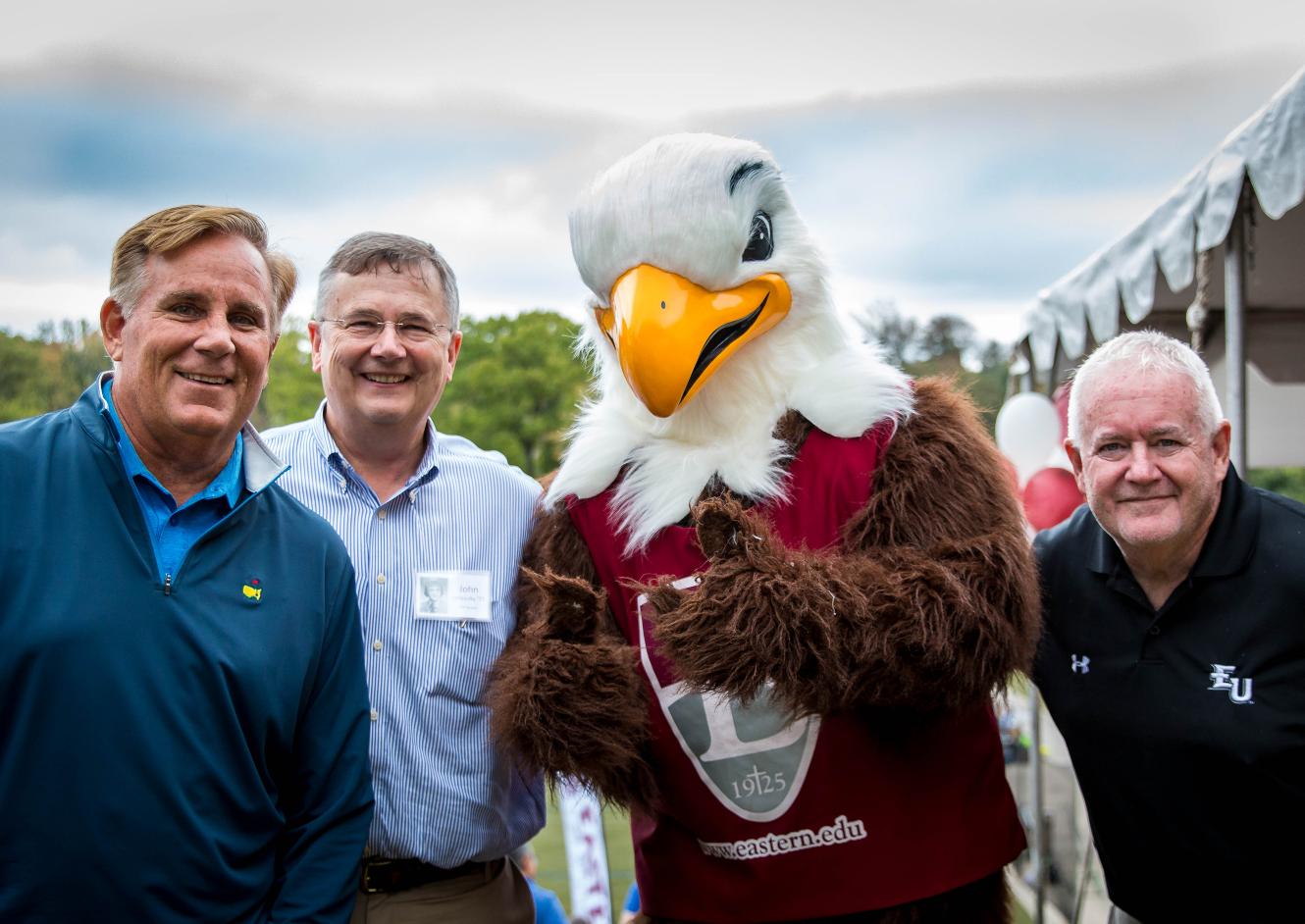 #EUnited Homecoming & Family Weekend 2021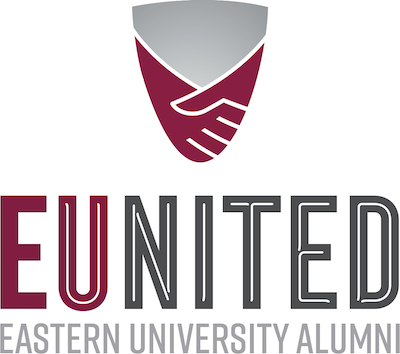 #EUnited Homecoming 2021
Wednesday October 6 - Saturday October 9, 2021
Please note all times below are in EDT
September 1- October 6
Homecoming Virtual 5K: Eagle Dash
Lace up your running shoes and join us as we race to Homecoming 2021! This Virtual 5k will start Sept. 1 and you have until the start of Homecoming (10/6) to finish and submit your time. Participants will receive an Eastern Eagle Dash runner's bib as well as a medal for completing the 5k. Once completed, please email a picture of your distance/time to alumni@eastern.edu with your name. 
Wednesday, October 6
7 p.m. #EUnited Homecoming Opening Celebration & Alumni Award Ceremony Online Presentation
Kicking off the #EUnited Homecoming weekend, alumni, faculty, students and staff are invited to virtually celebrate our entire community. Hear from Alumnus of the Year, Khalil Rogers '01, MBA '12, Distinguished Young Alumnus of the Year, Anthony Ramos '14, MS, current Eastern staff member and Lamplight Society Inductee, Heather S. Norcini '89, Parent '21, and Palmer Alum Pioneer in Service and Ministry honoree Dr. Sunday B. Agang MDiv '01 as they speak about how Eastern & Palmer prepared and transformed them for their successes, and how they live Eastern's mission in their every-day lives.
Thursday, October 7
11 a.m. 50th Reunion Online Celebration!
We're honoring our 50 Year Reunion Class of Golden Eagles, the Class of 1971! Join your fellow classmates online for an hour of memories, laughter and community. Palmer alumni will have a designated meeting room and should include PTS following their name (example: Jane Beaker PTS). 
12 p.m. Life as an Eastern Parent, Online Presentation
Sending your children off to college is never an easy milestone. So many questions but most importantly, is Eastern the right fit for my child? Let us help put your mind at ease and give you a glimpse into the joys of being an Eastern parent. Join the conversation with Heather S. Norcini '89, Parent as she speaks about her journey as an Eastern parent.
8 p.m. – 9 p.m. #EUnited Alumni Virtual Social Hour
Eastern alumni truly are better together, near or far! We may still be traveling less and maintaining social distance, but join alumni from across the country to catch up and learn what they have been up to! Grab your favorite beverage, your comfiest clothes and settle in for the #EUnited Alumni Social Hour!
Friday, October 8
10 a.m. - 11 a.m. Innovation in Service and Ministry, During a Pandemic & Beyond, An Online Conversation
What does it mean to be a pioneer in service and ministry? How does one foster connections that center on Faith, Reason, and Justice, especially during the uncertain times of a pandemic? Join Eastern and Palmer alumni, students, faculty and staff for an online conversation between Sunday Bobai Agang, MDiv '01, the first Palmer Alumnus Pioneer in Service and Ministry honoree, and Dr. Ron Sider, Emeritus Professor of Theology, Holistic Ministry, and Public Policy, to learn more about how Dr. Agang has worked to create sustainable change in his community and how he has persevered and stayed inspired, in the face of current challenges.
7 p.m.- 8 p.m. #EUnited Online Reunion Celebration, (Calling all 1's & 6s!)
Gather with your class to virtually celebrate your reunion! The evening will start with a special celebration honoring all our reunion alumni and then, following this short program, alumni will be divided into meeting rooms based on their class year. Palmer alumni will have designated meeting rooms. Please make sure to follow the registration directions below for this event to be placed into your appropriate reunion room.
Please register for this event with your class year in your last name, example John Beaker '70
If you are a Palmer graduate, please include PTS after your class year, example Jane Beaker '70 PTS
Saturday, October 9
10:30 a.m. – 12:30 p.m. President's Homecoming Brunch Reception at St. Davids Golf Club
Eastern University alumni, faculty, staff, and friends are invited to St. Davids Golf Club to close out the Homecoming festivities, in person! Join us as we recognize our 2021 Alumni Award Recipients, 2020 and 2021 Hall of Honor Inductees, reunion classes, and receive remarks from President Matthews!

Saturday, October 9, 2021
10:30 a.m. - 12:30 p.m.
St. Davids Golf Club
845 Radnor Street Rd, Wayne, PA 19087

Please note that the St. Davids Golf Club masking recommendations are as follows. If vaccinated, masks are not required. If unvaccinated, it is recommended to wear masks indoors. Thank you!
Athletics Events: Field Hockey, Men's & Womens' Soccer
Come Cheer on the Eagles as we take on Hood College and Stevenson University in homecoming match ups of Field Hockey, Men's & Womens' Soccer! 
Alumni Athletic Events 
The following teams will be welcoming Alumni back to enjoy a friendly competition. For more information and game times please email Brian Bignman bbingama@eastern.edu
Baseball 

Men's Basketball

Women's Basketball

Field Hockey

Men's Lacrosse

Women's Lacrosse

Women's Volleyball 

Ultimate Frisbee
11:30 a.m. - 3:00 p.m. Student Club Fall Festival
Looking for a sweet treat, lunch, or a way to support one of the many great student clubs on campus? Head to the tents on Kea Hill where you will find over 20 student clubs providing lunch, dessert, EU apparel, raffle baskets and more! Come join the fun! Fill out the Ticket Form.
8 p.m. Undergraduate Homecoming Dance
Come dance the night away under the Harvest Moon! Off campus guests of students are welcome. 
Homecoming OnDemand- Virtual Events
Join Us Virtually, On Your Own Time!
Videos go live on Wednesday October 6, 2021 on the Eastern University Alumni YouTube Channel
#EUnited Talent Spotlight
We're back showcasing our community's many talents! Eastern alumni and student singers, actors, athletes, comics, and more shine in this #EUnited Talent Spotlight! 
Your Eastern Legacy: Giving with Purpose
Join Associate Vice President for Advancement, Natissa Kultan-Pfautz, MS '08 and Thrivent Financial Associate Michael Ghelardi, CFP®, FIC, BFATM as they speak about your philanthropic legacy with Eastern.
Presented by: Thrivent Financial Associate Michael Ghelardi, CFP®, FIC, BFATM. A native of Philadelphia, Michael enjoys helping families protect, potentially grow and understand their family finances. He has more than 12 years of financial experience spanning business valuation and mergers and acquisitions, as well as obtaining the CERTIFIED FINANCIAL PLANNER™ professional designation. Mike's office is located in Havertown PA, but he works with clients nationwide through video conferencing. He can be reached at by telephone at 609-306-2087; email at Michael.ghelardi@thrivent.com; or via his website.
EU Night Skies, At Home
Look to the sky and find your direction! Join fellow Eastern University stargazers for a night sky tour from home. Amateur astronomers, guided by our very own Observatory/Planetarium Administrator, Steven Sanders '01, will tour the cosmos, and be amazed by astronomy—no telescopes needed!
Tony Campolo: Divine Dissatisfaction
A short-form, legacy documentary capturing the beautiful humanity and distilled wisdom of the sociologist, pastor and author Tony Campolo.
Watch now, and stay tuned for a live discussion about the film with Tony and Peggy Campolo later this year!
What Palmer Means to Me
Hear from various members of the Palmer Theological Seminary, including the new Interim Dean, Kimberlee A. Johnson, D.Min., faculty, alumni and current students about what Palmer means to them and how the Palmer community continues to grow, both at home and globally!
Watch Special Recorded Homecoming 2020 Events
Make a Gift
Supporting our Eastern Community is a longstanding tradition at Homecoming whether by contributing to a class gift or purchasing items from student organizations.  Although Homecoming is virtual this year, you can still help continue this tradition by making a gift to the area(s) of your choice.
Please note 20% of your gift will also support the Eastern Fund.
#EUnited! We are better together!