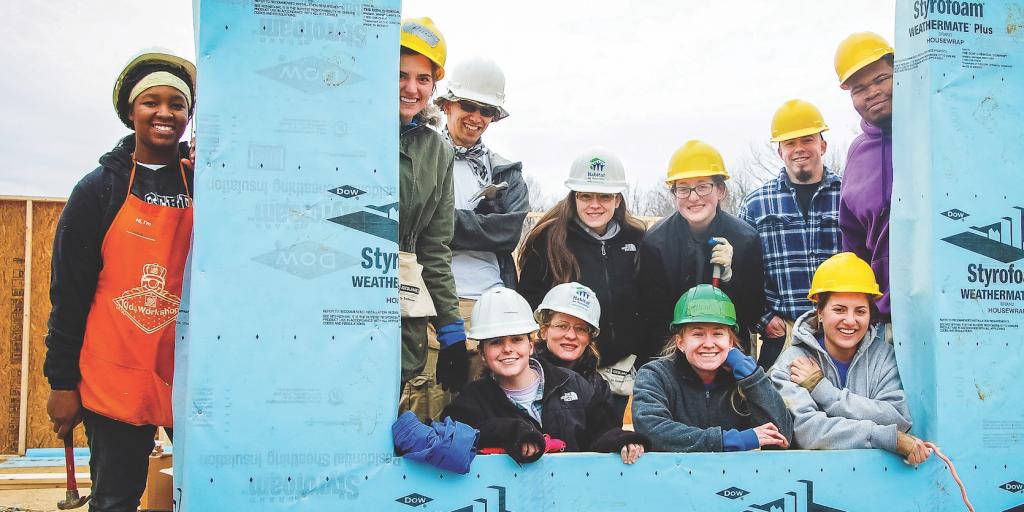 Service learning embodies Eastern University's commitment to Faith, Reason and Justice. First-year students, during their first semester at Eastern, serve for 20 hours in under-resourced communities and engage with a variety of justice issues as part of a required First-Year Seminar course.
In this course, titled INST 150: "Introduction to Faith, Reason and Justice," service learning is part of the content of the class, providing an active "textbook" for issues of justice and faith. Students are encouraged to continue serving as volunteers or as a Federal Work Study job after their service learning ends, and service opportunities are incorporated into some majors."
Overall, this discipline of service fosters academic learning and spiritual formation while addressing injustice in communities of need. Service opportunities and transportation arrangements are coordinated by the Office of Faith & Practice.
Service Learning Mission Statement
Through Eastern University's service learning program our students seek to address issues of systemic injustice such as poverty, hunger or food insecurity, homelessness or a lack of stable housing and education inequality in partnership with local nonprofit agencies and in conversation with their professors and peers.