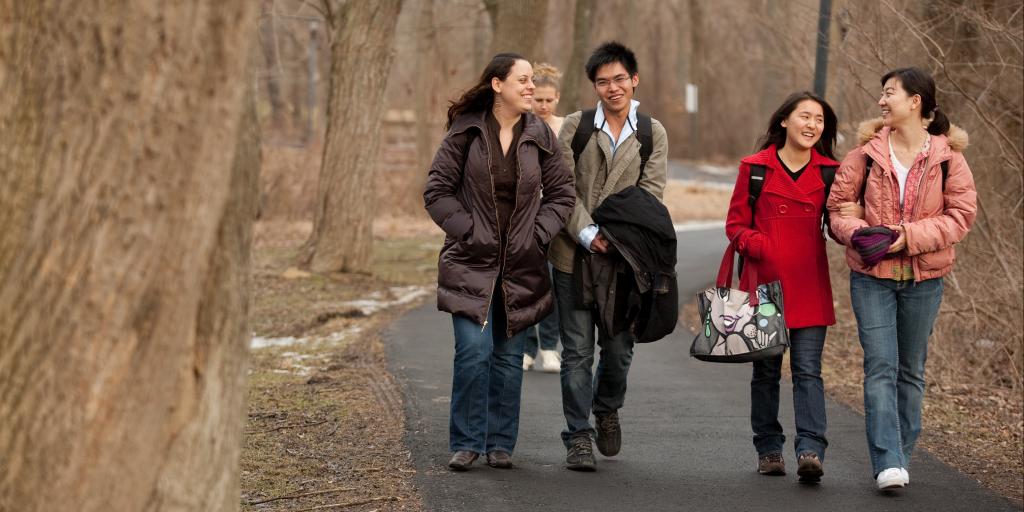 When you apply on-line or talk to an admissions counselor, he or she will answer your questions about the program of your choice and assist you with the application process. International applicants will comply with the same requirements as US applicants with a few additional elements. Here are some unique aspects about the international admissions process. Specific information about the various elements is accessible using the menu to the right.
1. International Credential Evaluation
Unless your academic transcripts come from a U.S. school, you will likely be asked to send for a course-by-course credential evaluation from an accredited evaluation service. A list of acceptable agencies can be found on the website at www.naces.org.
Students are encouraged to be proactive and arrange for the credential evaluation report to be sent to the Eastern admissions office as soon as you begin the application process.
2. English Proficiency
A minimum TOEFL or IELTS score is required for admission to Eastern. For the TOEFL, that would be the equivalent of the paper score of 550 or the internet test score of 79. For the IELTS, a minimum score of 6.5 is required. Only students for whom their primary spoken language is English AND their language of instruction has been English can the test be waived.
3. Financial Requirements
To qualify for the F-1 student visa, a student must show that he or she is able to pay for study in the U.S. as well as the cost of living in the U.S. Ask your admissions recruiter for an estimate of expenses for your particular degree program. Forms and instructions on how to document finances can be found on this website. Most Eastern programs require an initial deposit as well.
4. Health Forms and the Student Insurance Plan
The U.S. does not have public health services for non-citizens. A private health insurance policy is imperative in order to get medical services in the U.S. All international students must carry the student insurance plan for at least the first year.  You also must fill out and submit the required health forms before Eastern can send you the necessary visa papers.