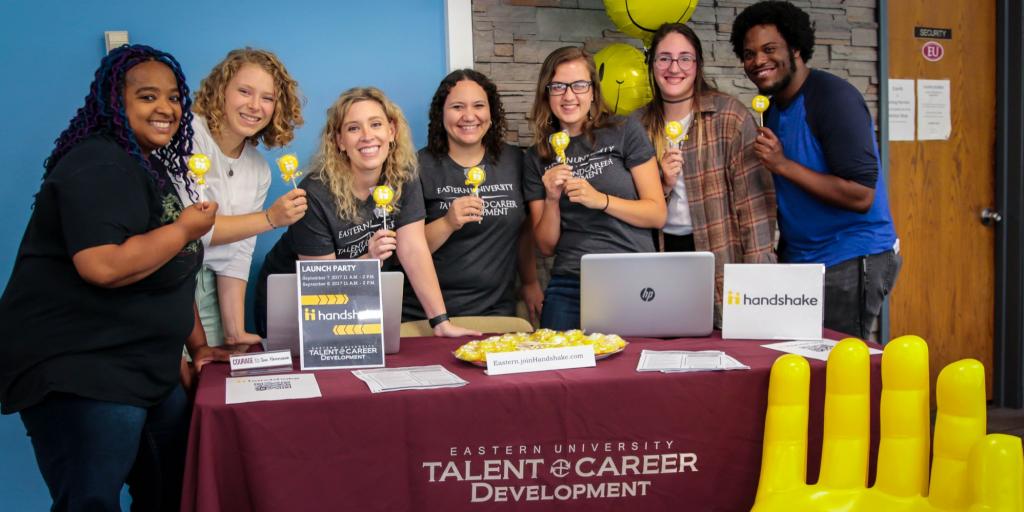 Director
Sarah Todd, M.Ed.
Director of The Office for Talent & Career Development
Walton 202-D
610-225-5384
stodd@eastern.edu
Sarah Todd received her B.A. in English from Messiah College, and worked in the field of children's/young adult literature for a number of years. Along the way she discovered a passion for higher education and engaging with college students. She started working in career development in 2011, and completed her Master's in Multicultural Education at Eastern University. In addition to providing oversight and strategic planning for the Office of Talent and Career Development, Sarah counsels students in identifying their God-given talents, career development (from choosing a major to job search/applying to grad school), and planning next steps after graduation. She also plans career and networking events, supervises a staff of seven student workers, and is a certified instructor in StrengthsQuest and MBTI. As an adjunct professor, she teaches courses in the English and General Education departments.     
Assistant Director
Joanna Craig, J.D.
Assistant Director for Talent & Career Development
Walton 202-A
484.581.1264
joanna.craig@eastern.edu
Joanna Craig received her B.A. in Political Science from Queens College, City University of New York and her J.D. from Harvard Law School. Prior to beginning her career in higher education, Joanna practiced securities law as an attorney in the Washington, DC office of an international law firm. After realizing that her favorite part of her job was working with the student associates that joined the firm each summer, Joanna accepted a position at George Mason University School of Law where she served as Assistant Director for Career Services for four years. At Eastern, Joanna works with students in all phases of their career development, from choosing a major to finding an internship and planning for graduate school or post-graduation employment. She also assists employers with posting job and internship opportunities and planning on-campus recruiting events.