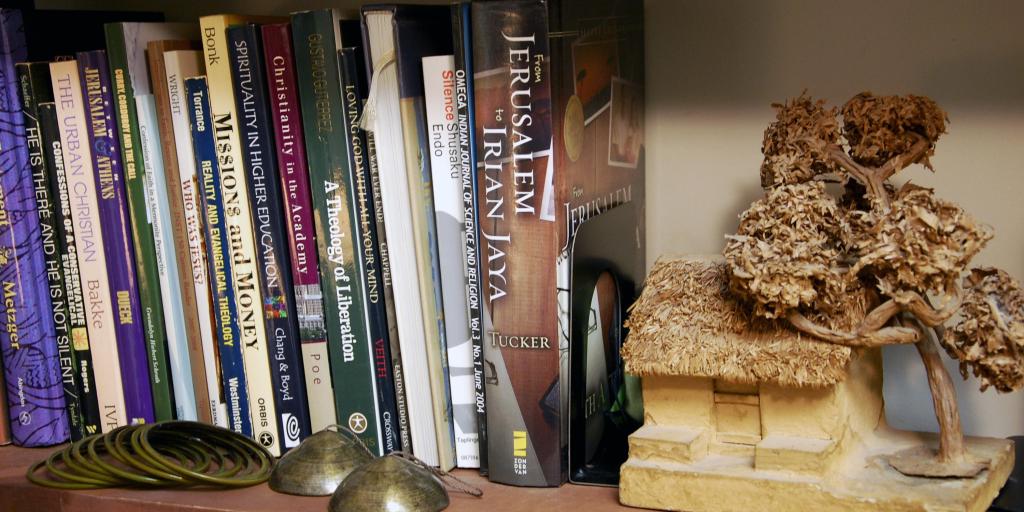 Research is a fundamental focus of the OKH Project. The team investigates the possibility of using theological understandings of what it means to be human living in a world that has more to it than meets the secular gaze. A goal of the research is to develop a new set of conceptual tools informed by insights from Christian theology to be used analytically in anthropology.
Articles and Books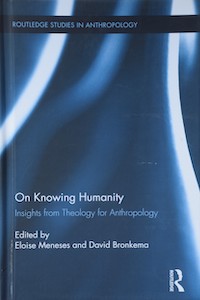 Founding Book (pictured to the right)
On Knowing Humanity: Insights from Theology for Anthropology. 2017. Edited by Eloise Meneses and David Bronkema.  Abingdon, UK:  Routledge.
Founding Article
"Engaging the Religiously Committed Other: Anthropologists and Theologians in Dialogue" by Eloise Meneses, Lindy Backues, David Bronkema, Eric Flett, and Benjamin L. Hartley. 2014. Current Anthropology 55(1):82-104.
Read the full article