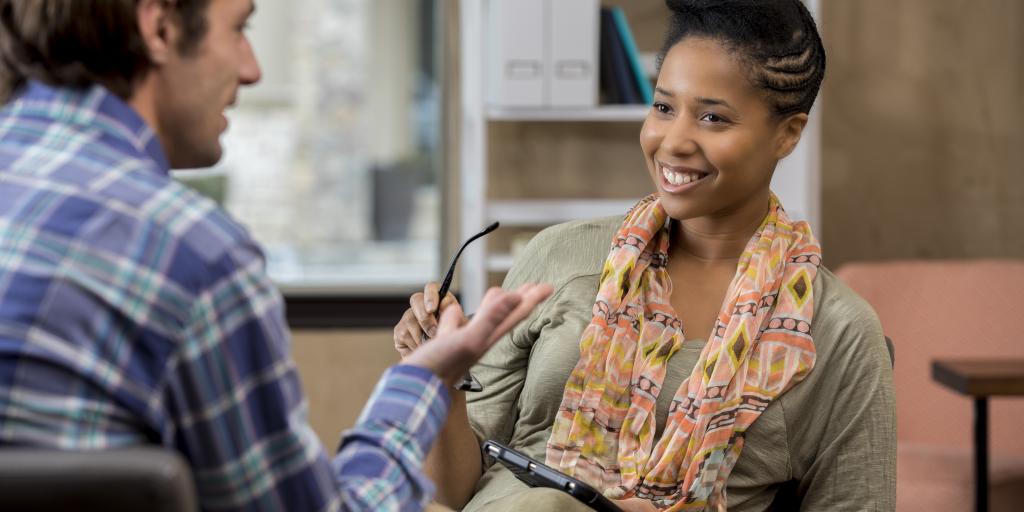 The MA in Clinical Counseling trains students to comprehend human personality organization and experience; implement strategies for positive change in individuals, families, churches and communities; and become academically prepared to seek credentialing as licensed professional counselors. Learn from experts in the field at our campus conveniently located in the Philadelphia suburb of St. Davids.
New! Accelerated Track or 100% Online Master's in Counseling
Accelerated Track: Finish your MA in Clinical Counseling in 2 Years. Start this May.
100% Online Option: Complete your degree from the comfort of your home in 3 or 4 years.  Start this January or August.
New January Starts! For our General Track or ABA concentration, you can now start in either January or August. Choose on-campus or fully online.
LPC-Ready, Online or Philadelphia Area Master's in Counseling
Prepares students for licensure as professional counselors in Pennsylvania
Curriculum meets the educational requirements for Licensed Professional Counselors (LPC) in Pennsylvania 
Concentrations available in Trauma Studies or Applied Behavior Analysis Certification
Variety of elective choices available, including Substance Abuse Counseling, Marriage and Family Therapy, Grief and Loss, and Autism and Applied Behavior Analysis
Diverse faculty and student body form close community for rich learning experiences
Faculty are practitioner-scholars who bring real experience from the field into the classroom
Evening, on-campus, and hybrid / online courses offered, so students practice face-to-face skills needed for clinical encounters with clients
"At both my practicum and internship sites I had significantly more preparation for the clinical setting than peers from other schools. Eastern's counseling program prepared me very well, and I was able to obtain full-time employment before graduation day."
Accreditation
The MA in Clinical Counseling is accredited by the Master's in Psychology and Counseling Accreditation Council (MPCAC) for the period of August 2014 through August 2024.
Advantages of MPCAC accreditation:
Inclusion on a professional level: MPCAC values the unique history of the counseling field which intersects with both counseling psychology and psychology. Along with most experienced clinicians serving clients, MPCAC recognizes the benefit to the public in continuing to overlap these disciplines in counselor training. Students with backgrounds in psychology are welcome to apply and build upon their existing knowledge in preparation for becoming professional counselors.
Inclusion on a personal level: MPCAC is deeply committed to promoting culturally responsive services that promote the public good. Their strong emphasis on diversity and social justice aligns with Eastern's foundational commitments to justice, reconciliation, and transformation.
Please check the State Authorizations page to determine if Eastern University's program fulfills your state credentialing requirements. Students who seek similar credentialing in states other than Pennsylvania are advised to contact the appropriate credentialing agency within their home state to seek information and additional guidance about credentialing in your state of residence. Additional state or local requirements may exist for field placements or pratica in this state. Out-of-state student placements/practica cannot be guaranteed by the program or the College of Health and Sciences. Students are responsible for following all state and local requirements and regulations for their field placement/practica coursework.