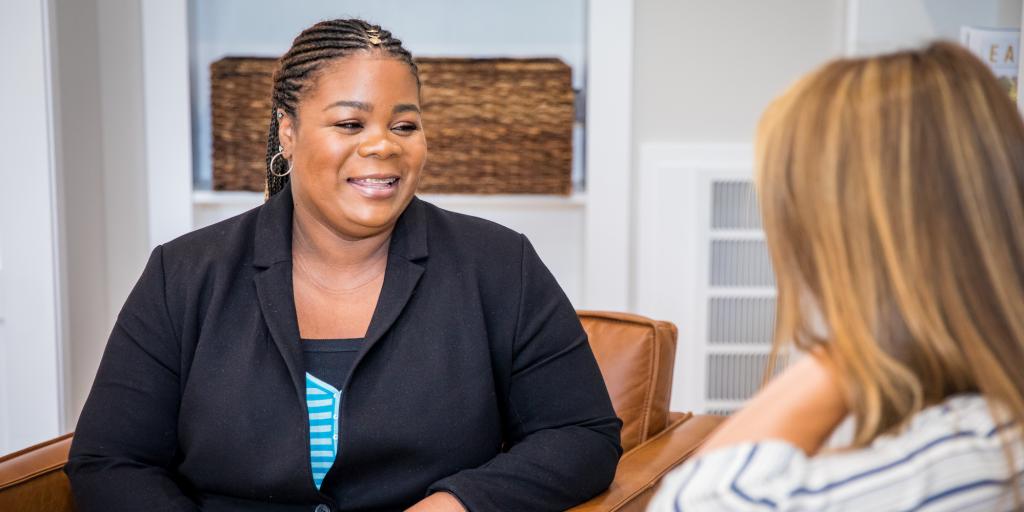 The MA in Clinical Counseling with concentration in Trauma Studies trains masters-level graduates who 1) understand the physiological, psychological, spiritual, and interpersonal impact of traumatic events on individuals, families, and communities, 2) know a range of evidence-based interventions for preventing and treating traumatic stress, and 3) can competently and ethically apply trauma-informed counseling skills to diverse traumatized populations in professional counseling and volunteer contexts.
Distinctives
Prepares students for licensure as professional counselors in Pennsylvania
Curriculum meets the educational requirements for Licensed Professional Counselors (LPC) in Pennsylvania 
Provides training that can be applied in a variety of clinical settings
Unique integration of Christianity and Traumatology 
Faculty have specialized trauma training and experience within the field
Diverse faculty and student body form close community for rich learning experiences
Evening, on-campus, and hybrid/online courses offered, so students practice face-to-face skills needed for clinical encounters with clients
Learn about other concentrations and programs offered in the Graduate Counseling and Psychology Department.
"I have loved getting to know other students in my field and interacting with them. They come from different backgrounds and that contributes to richer material and content during class discussions. In addition to receiving the clinical skills and experience for this program, through my classes I have been able to apply some of the content to my personal life. This has challenged me but also allowed for growth to take place in many areas."
Accreditation
The MA in Clinical Counseling w/ Trauma Studies concentration is accredited by the Master's in Psychology and Counseling Accreditation Council (MPCAC) for the period of August 2014 through August 2024.
Advantages of MPCAC accreditation:
Inclusion on a professional level: MPCAC values the unique history of the counseling field which intersects with the disciplines of counseling psychology and psychology. Along with most experienced clinicians serving clients, MPCAC recognizes the benefit to the public in continuing to overlap these two areas of the field. Students with backgrounds in psychology are welcome to apply and build upon their existing knowledge in preparation for becoming professional counselors.
Inclusion on a personal level: MPCAC is deeply committed to promoting culturally responsive services that promote the public good. Their strong emphasis on diversity and social justice aligns with Eastern's foundational commitments to justice, reconciliation, and transformation.
MPCAC is recognized by the Council for Higher Education (CHEA) as an accrediting body for masters programs that "educate students in the science-based practice of counseling and psychological services."  (Read the letter of recognition). This means MPCAC has equal standing with other counseling program accrediting bodies. 
State Authorizations
Please check the State Authorizations page to determine if Eastern University's program fulfills your state credentialing requirements. Students who seek similar credentialing in states other than Pennsylvania are advised to contact the appropriate credentialing agency within their home state to seek information and additional guidance about credentialing in your state of residence. Additional state or local requirements may exist for field placements or practica in this state. Out-of-state student placements/practica cannot be guaranteed by the program or the College of Education and Behavioral Sciences. Students are responsible for following all state and local requirements and regulations for their field placement/practica coursework.