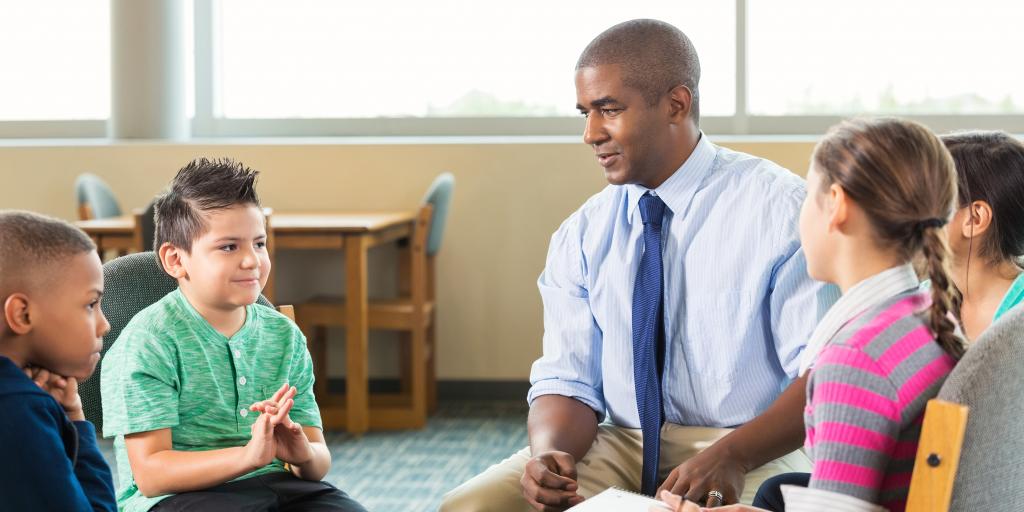 Eastern University's School Counseling program is designed to equip master's level students to 1) collaborate with teachers, families and administrators to support student learning, mental health wellness, and social-emotional learning, 2) provide career, college and academic advising at all grade levels, 3) develop, conduct, assess, and evaluate classroom guidance programming and school-wide positive intervention programming, 4) implement prevention services that promote student growth, and, 5) monitor intervention programs through effective research and evaluation practices. This program is designed for students who are interested in obtaining the School Counseling Certification (PK-12).
Online or Evening Master's in School Counseling | Pennsylvania
Offered as a fully online program or a combination of face-to-face evening classes and asynchronous online courses to meet all learners' needs
Meets the competency areas established by Pennsylvania Department of Education and American School Counseling Association
Meets the educational requirements for Licensed Behavior Specialist and Licensed Professional Counselor
Faculty have extensive experience within clinical settings and public and private schools
Students master evidence-based practices and research-based counseling skills
Reduced practicum and internship hours for PA Certified Educators
Competitive tuition, partnership grants, military benefits, and merit scholarships
"Eastern's staff put me at ease with the process and thought of going back to school 10+ years after graduating with my bachelor's degree.  The teachers were very passionate, and the courses in the school counseling program were carefully designed to prepare us for the field. Because of the preparation received from the school, I landed a job as a school counselor 6 months before graduation on an emergency certification. "
Accreditation
The MEd in School Counseling is accredited by the Master's in Psychology and Counseling Accreditation Council (MPCAC) for the period of August 2014 through August 2025. 
Advantages of MPCAC accreditation:
Inclusion on a professional level: MPCAC values the unique history of the counseling field which intersects with the disciplines of counseling psychology and psychology. Along with most experienced clinicians serving clients, MPCAC recognizes the benefit to the public in continuing to overlap these two areas of the field. Students with backgrounds in psychology are welcome to apply and build upon their existing knowledge in preparation for becoming professional counselors.
Inclusion on a personal level: MPCAC is deeply committed to promoting culturally responsive services that promote the public good. Their strong emphasis on diversity and social justice aligns with Eastern's foundational commitments to justice, reconciliation, and transformation.
MPCAC is recognized by the Council for Higher Education (CHEA) as an accrediting body for masters programs that "educate students in the science-based practice of counseling and psychological services."  Read the letter of recognition.  This means MPCAC has equal standing with other counseling program accrediting bodies. 
State Authorizations
Please check the State Authorizations page to determine if Eastern University's program fulfills your state credentialing requirements. Students who seek similar credentialing in states other than Pennsylvania are advised to contact the appropriate credentialing agency within their home state to seek information and additional guidance about credentialing in your state of residence. Additional state or local district requirements may exist for field placements in this state. Out-of-state student placements cannot be guaranteed by the program or the College of Education and Behavioral Sciences. Students are responsible for following all state and local district requirements and regulations for their field placement.