Eastern University Awarded Nearly $6 Million Grant from U.S. Department of Education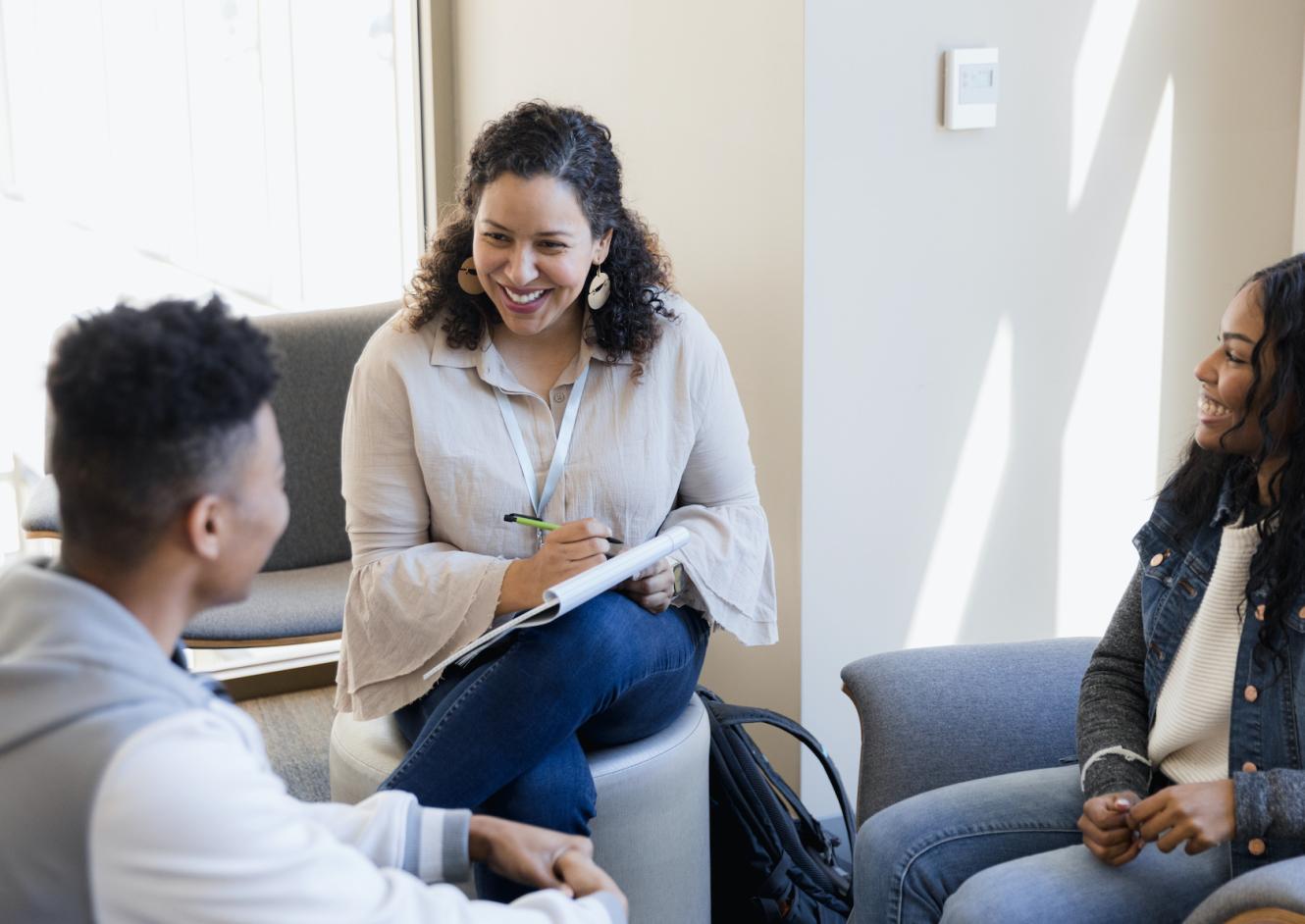 St. Davids, PA: Eastern University's College of Education and Behavioral Sciences (CEBS) is pleased to be the recipient of a 5-year grant award from the U.S. Department of Education to address the mental health needs of students in three local high-need school districts: Chester Upland, Norristown Area, and Pottstown. 
The grant provides $1,199,357 per year for the 5-year period. The project, entitled Eastern University Mental Health Service Professional Demonstration (EU MHSP), will financially support school counseling internship students who complete their field experience hours within one of the three participating school districts. Within their required 600-700 hours of field experience, the internship students will provide extra mental health and wellness support for the district's PreK-12th grade students. 
Dr. Susan Edgar-Smith (Dean, CEBS) will serve as the Principal Investigator and Dr. Cathy Kunsch (Chair, School Counseling and Psychology) will serve as the Co-Principal Investigator. 
"The school districts are looking forward to the influx of support for their students' many mental health and wellness needs," shares Dean Edgar-Smith. "We have highly skilled and dedicated graduate students who are equipped and motivated to help." 
The College will partner with The Lincoln Center for Family and Youth (TLC) and Spectrum Research, Evaluation, and Development, LLC (SpectrumRED) to deliver grant services. Eastern University school counseling students will work closely with full-time, grant-funded School Counseling Supervisors located at each school district and collaborate with key school personnel. 
"The American Academy of Pediatrics recently declared a national emergency in child and adolescent mental health, which means schools can really use more help for their students," shares Dr. Kunsch. "We are excited and honored to help schools and their students while providing our graduate students with a unique training opportunity." 
Eastern University's Master of Education in School Counseling is accredited by the Master's in Psychology and Counseling Accreditation Council (MPCAC) and meets the competency areas established by Pennsylvania Department of Education and American School Counseling Association. The program has a rich history of equipping students with evidence-based practices and research-based counseling skills.
"We are thankful for and extremely proud of our College of Education and Behavioral Sciences and its rich history of service to the community," shares President Ron Matthews. "This grant affirms the hard work of the many School Counseling faculty and staff members committed to making a difference in the field of mental health. We are grateful to the U.S. Department of Education for funding this important work."
Increased philanthropic funding and innovating with excellence to provide high-quality curricular, co-curricular, and extra-curricular experiences for all students are priorities in Eastern's Strategic Plan for 2022-2027. The funding from this grant is an affirmation of the efforts already made and a strong precursor for the work that is yet to come.
About Eastern University
Eastern University is a Christian university enrolling approximately 5,900 students in its undergraduate, graduate, and seminary programs. The university's main campus is located in St. Davids, PA, with additional locations in Philadelphia, Harrisburg, and online. Eastern's core values of faith, reason, and justice are woven into all of its educational programs. For more information visit eastern.edu or contact Ally Rosario, Director of Marketing & Communications: ally.rosario@eastern.edu.