MPCAC:  The Master of Arts in Counseling programs are accredited by the Master's in Psychology and Counseling Accreditation Council (MPCAC) for the period of August 2014 through August 2025.  MPCAC values counseling and psychology masters programs that emphasize diversity, social justice, and research grounded practices. Eastern University's Counseling Psychology Department recognizes the importance of the integration of counseling and psychology in the preparation of competent and exemplary practitioners.  Additionally, the mission of Eastern University, with its focus on reason and justice, aligns with the type of programs that MPCAC selectively accredits. 
MPCAC is recognized by the Council for Higher Education (CHEA) as an accrediting body for masters programs that "educate students in the science-based practice of counseling and psychological services."  View the letter of recognition. This means MPCAC has equal standing with other counseling program accrediting bodies.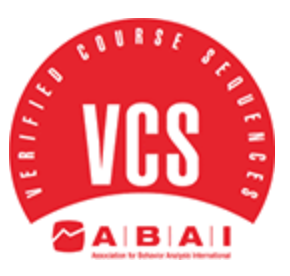 Association for Behavior Analysis International (ABAI): The Applied Behavior Analysis course sequence within the Master of Arts in Counseling with concentration in ABA certification is a Verified Course Sequence by the Association for Behavior Analysis International (ABAI).  Students will be eligible to take the Board Certified Behavior Analyst Examination® without having to submit coursework documentation to the Board.  The ABAI is the leading national certifying body in Applied Behavior Analysis, and Eastern University's students are trained in sound and clinically supported techniques.
University Accreditations & Authorizations
View information about all of Eastern's Accreditations and Authorizations, including our State Authorization Reciprocity Agreement (SARA).