New Nursing Lab Photo Gallery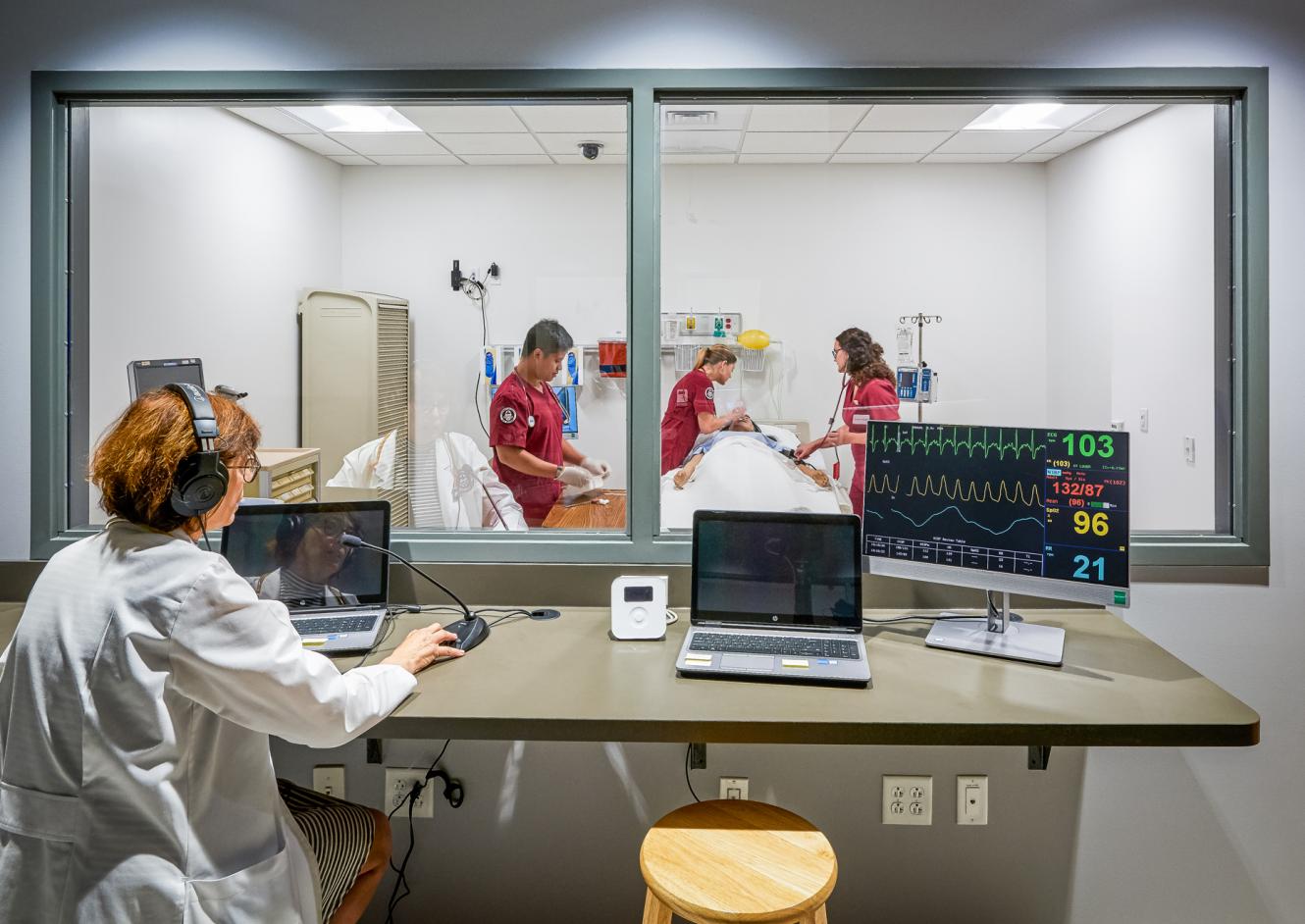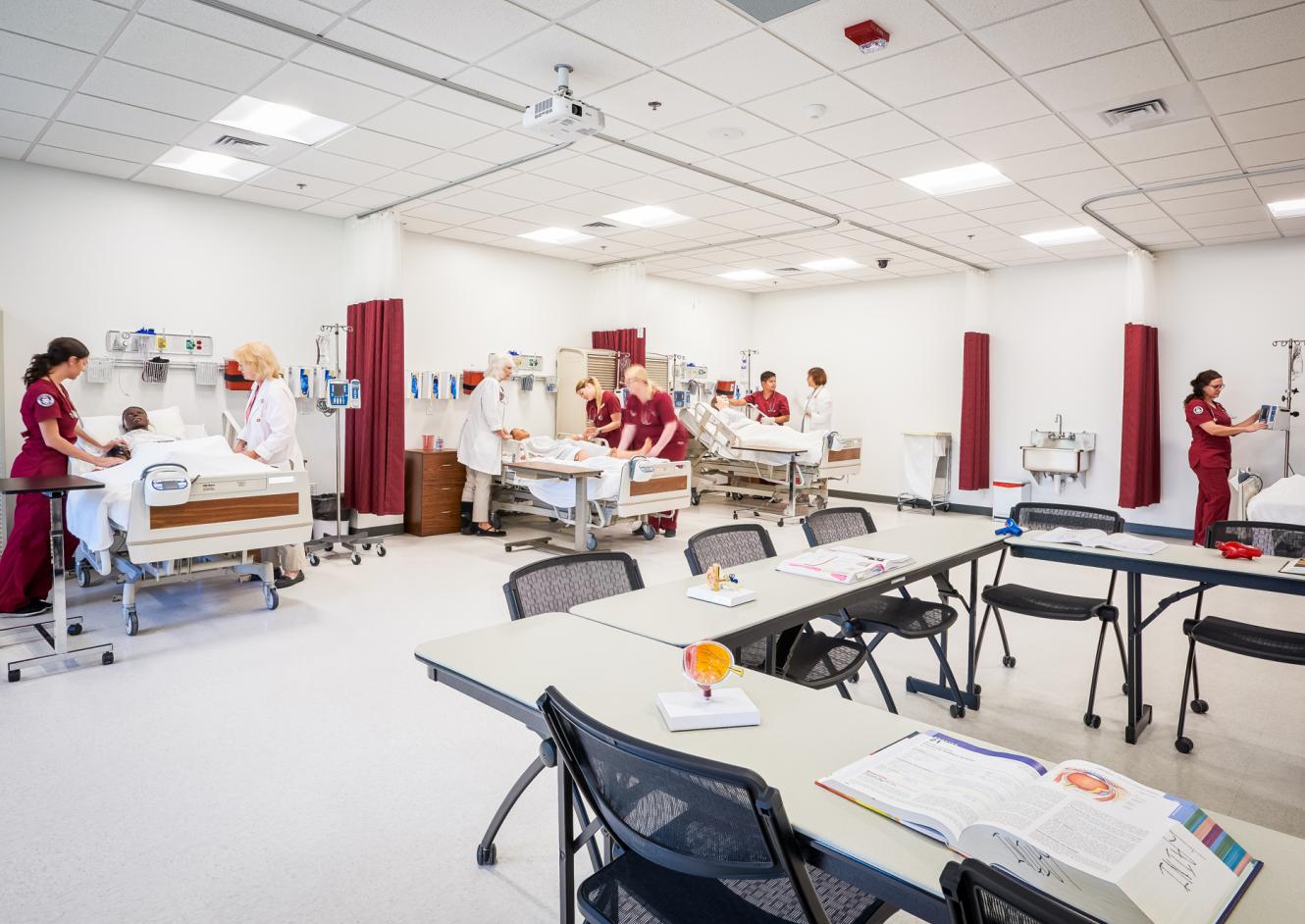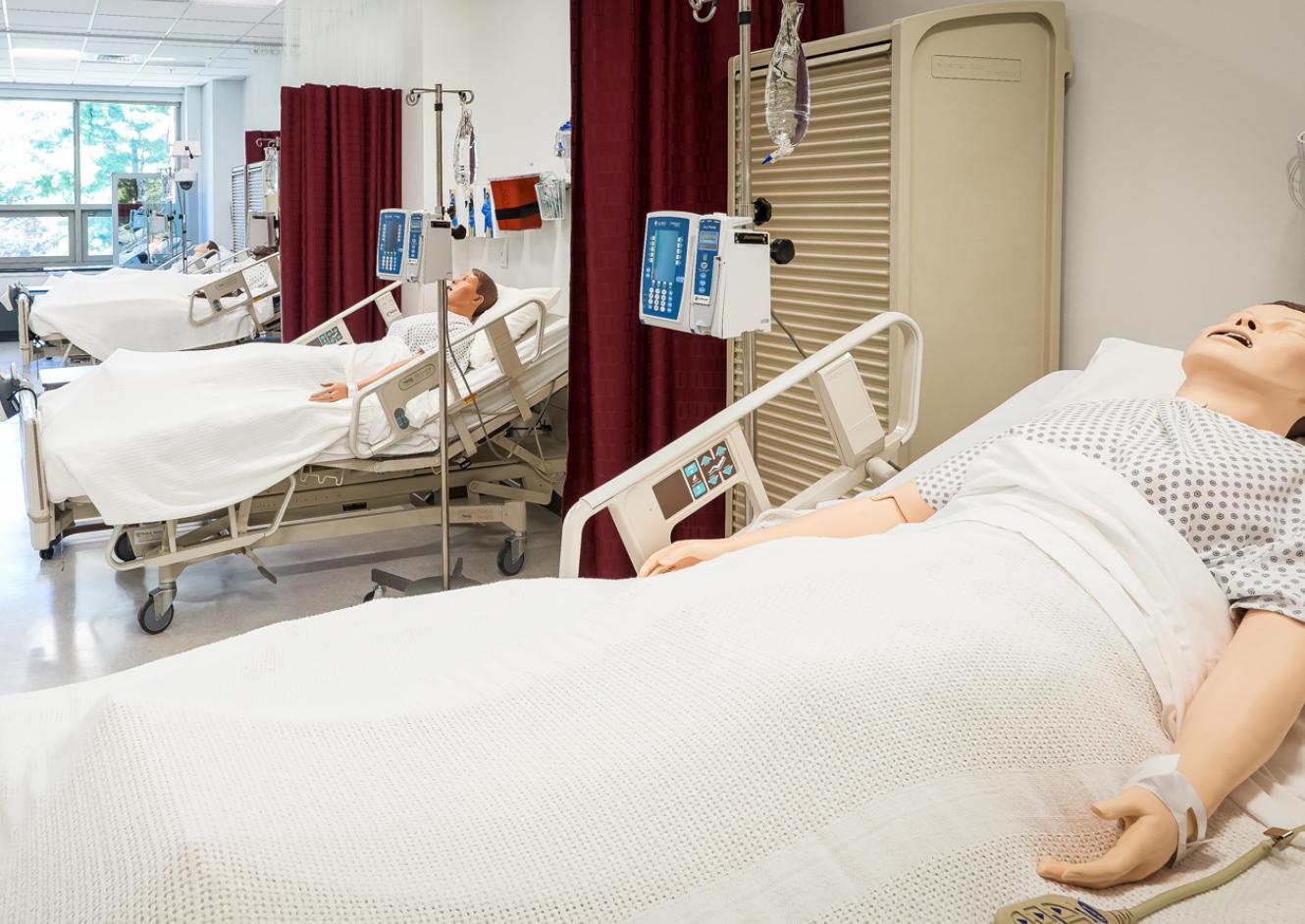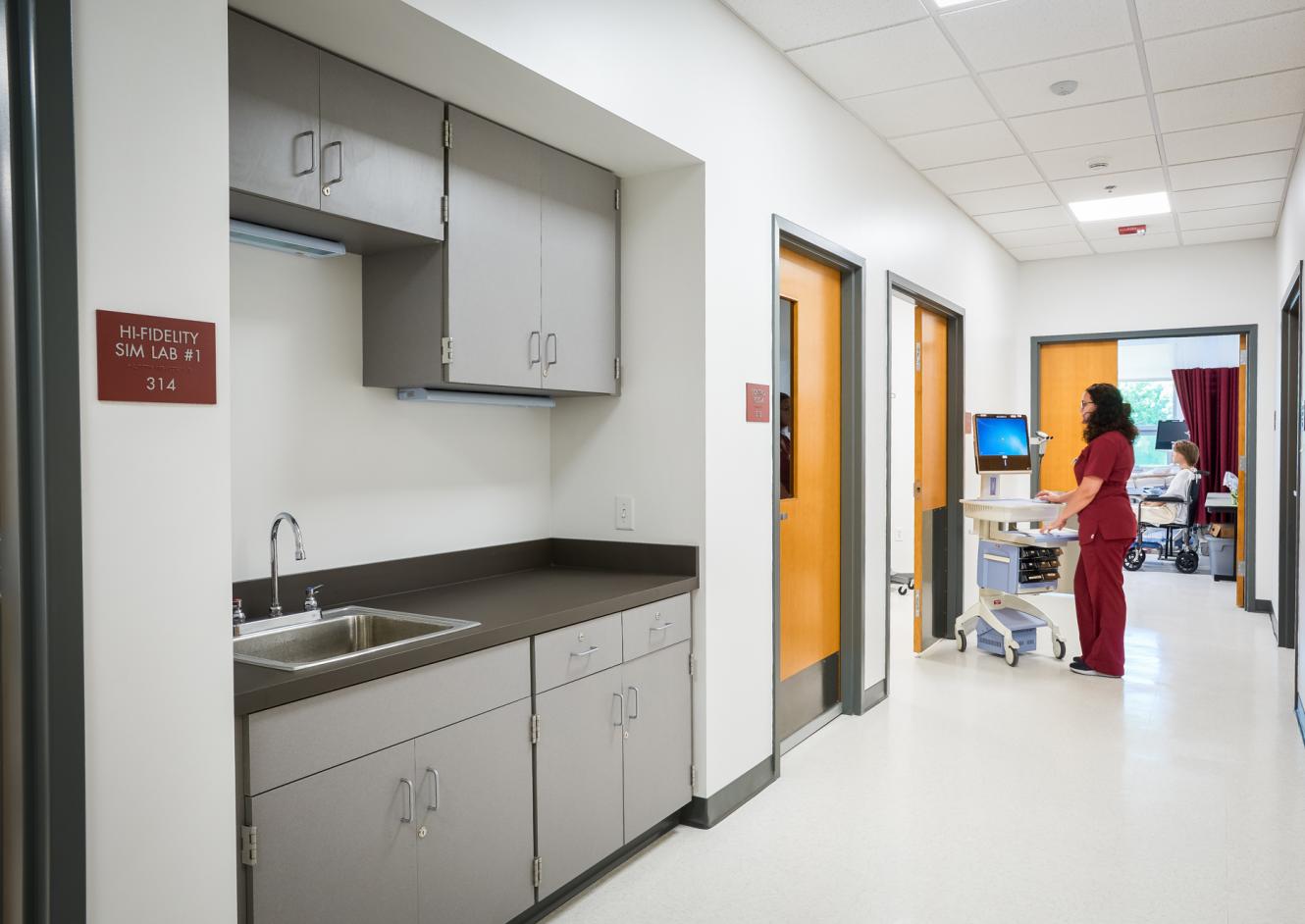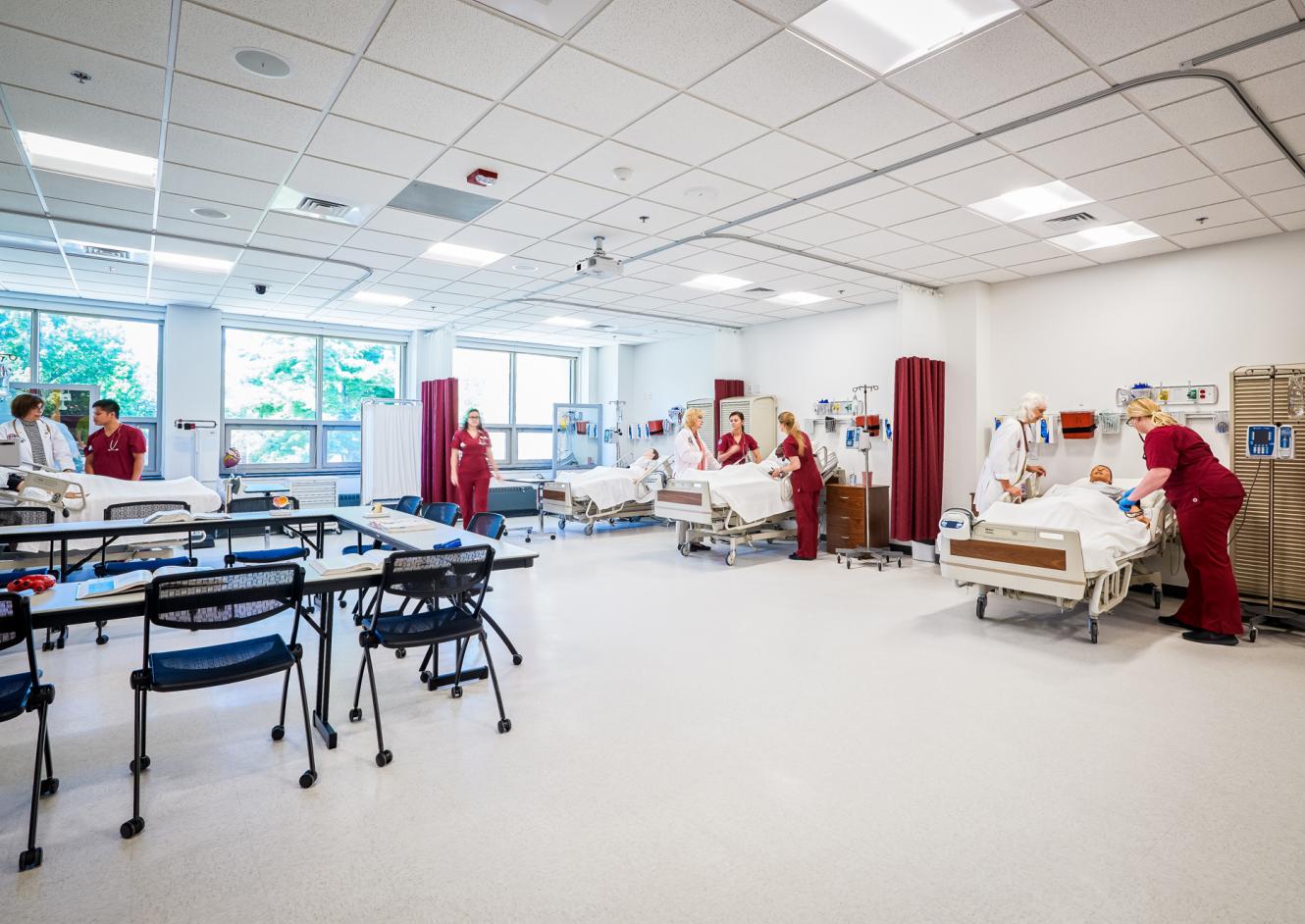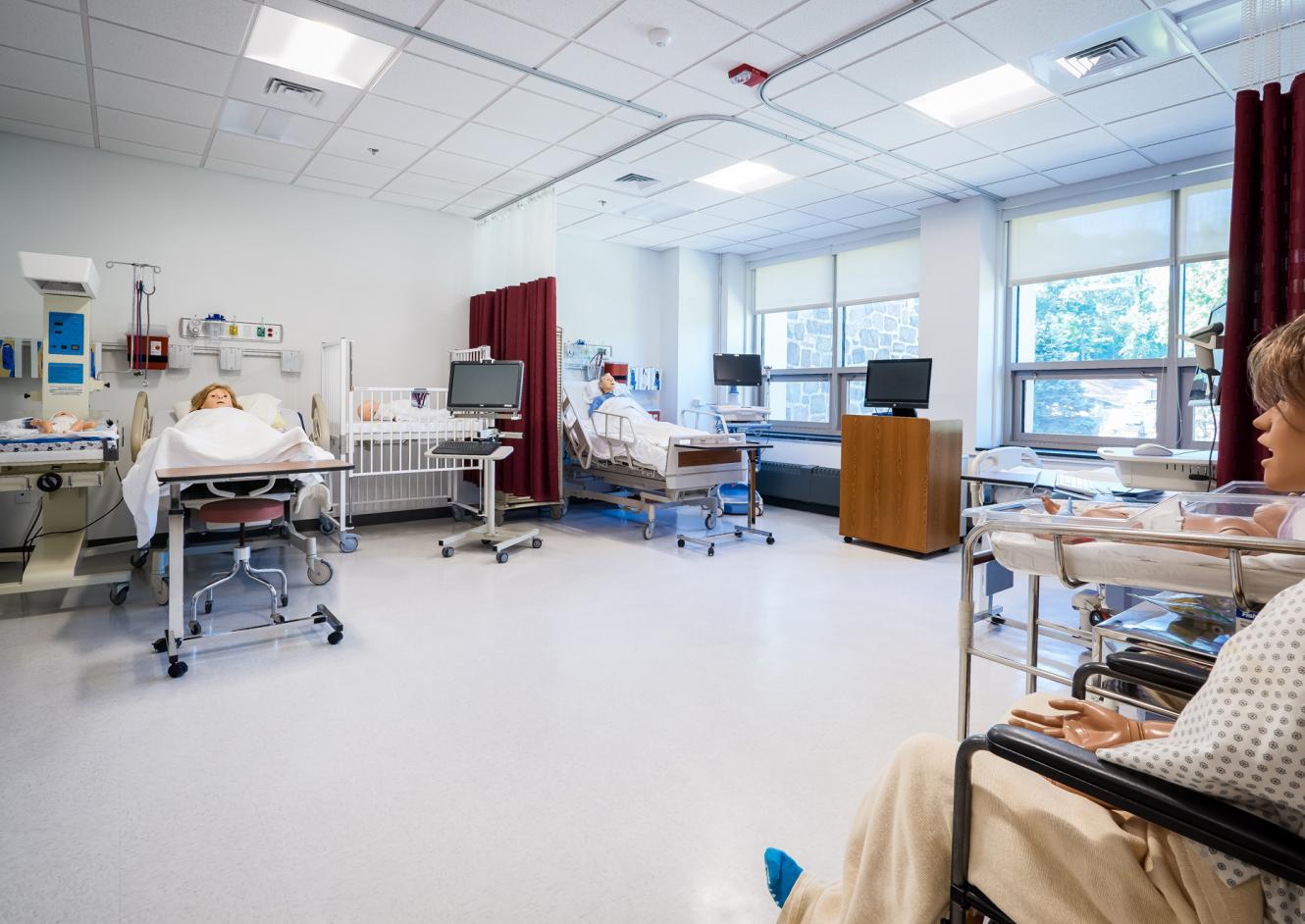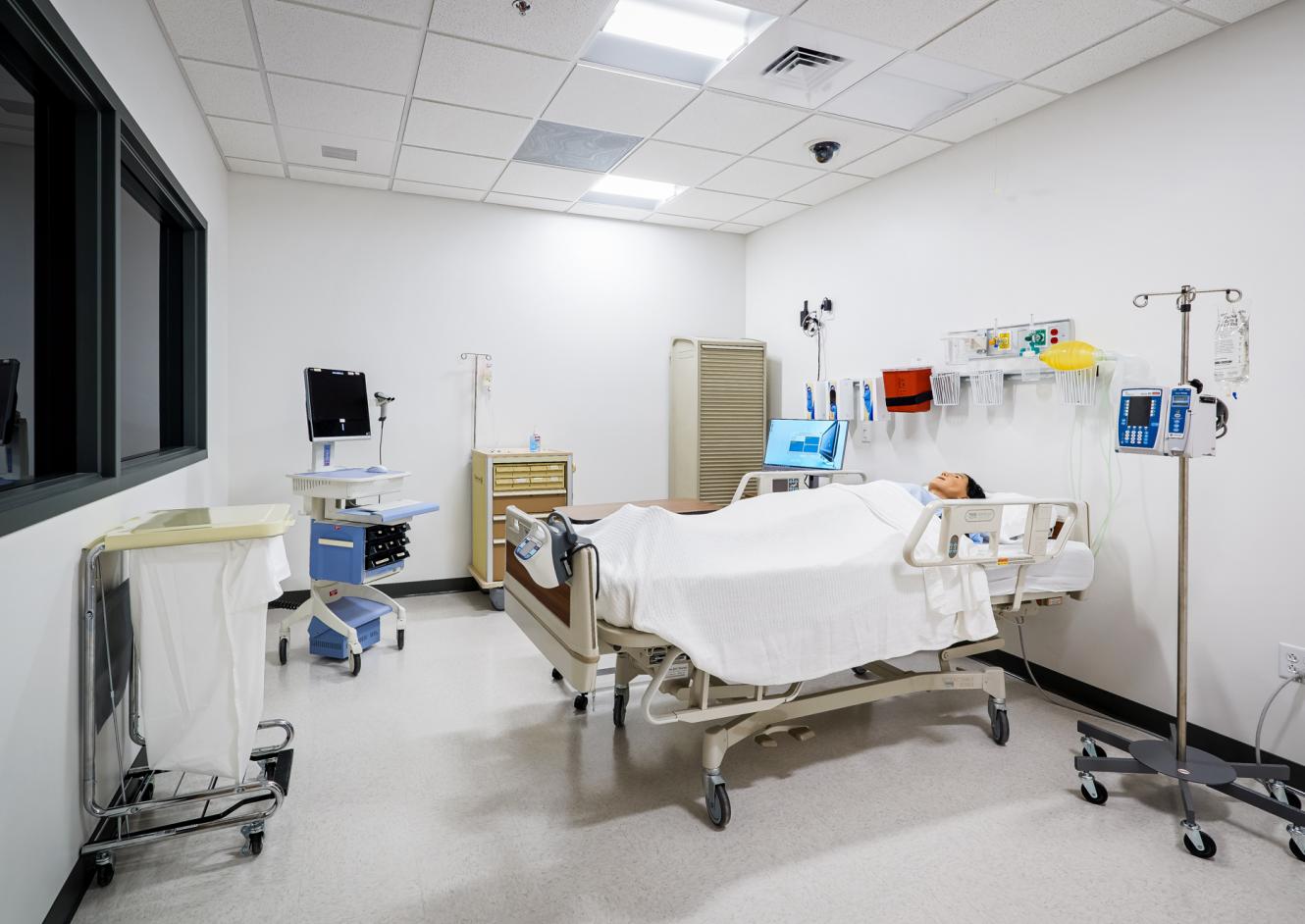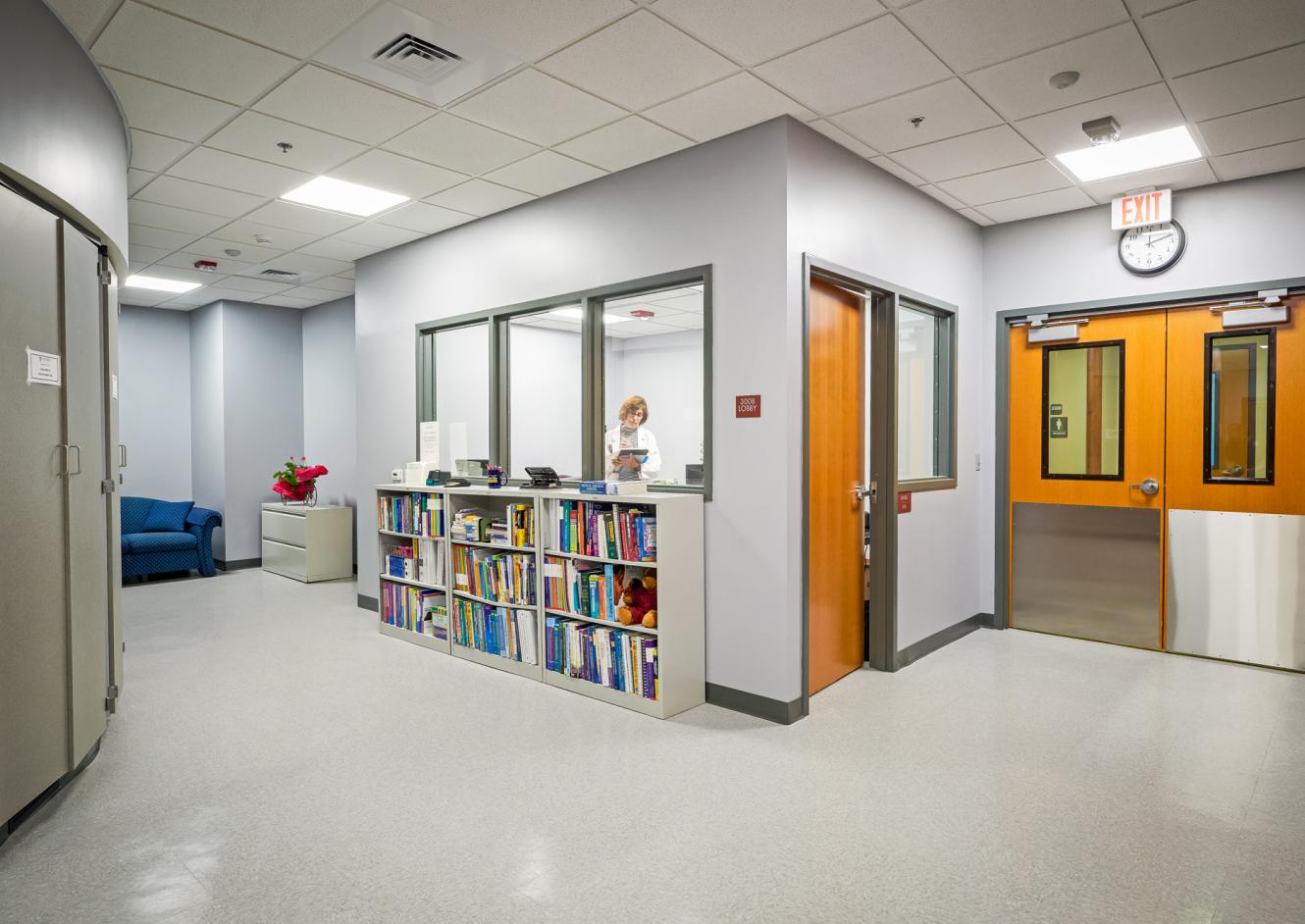 What is the Nursing Resource & Simulation (NRS) Lab?
The Nursing Resource & Simulation (NRS) Lab provides a controlled educational environment where nursing students put knowledge into practice and refine the skills needed to be competent in the clinical setting. The lab is designed to simulate the patient care setting and specialty practice areas. Students have the opportunity to learn fundamental nursing skills as well as the advanced nursing skills that they will encounter in clinical practice. The development of critical thinking  is also an integral part of the lab experience. 
This milieu is a vital component of the academic preparation of students as they become practitioners of the art and science of nursing.
Technology Integration
The integration of technology into clinical practice is achieved through lab experiences that provide hands-on skills augmented by computer interactives. The virtual intravenous trainer  provides students with the opportunity to learn intravenous skills and to practice within a virtual environment.  Human patient simulators add to the realism of patient care. Simulation scenarios are chosen to enhance the learning experience through decision making and prioritization.
Acknowledgement
Eastern University Department of Nursing gratefully acknowledges the support of the McLean Contributionship for their multiple, generous funding awards.
Items purchased:  mobile medication carts, birthing simulator, adult and infant human patient simulators, video-recording equipment, Console Unit Headwall System, HillRom 1105 Starter Sim Lab Package, Pediatric Crib with Mattress, Sim Screens, and the Catheterization Trainers .  
These items provide our students with excellent educational opportunities in the Nursing Resource and Simulation Lab, enhance their skills practice experience and assist them in learning safe, competent nursing care.