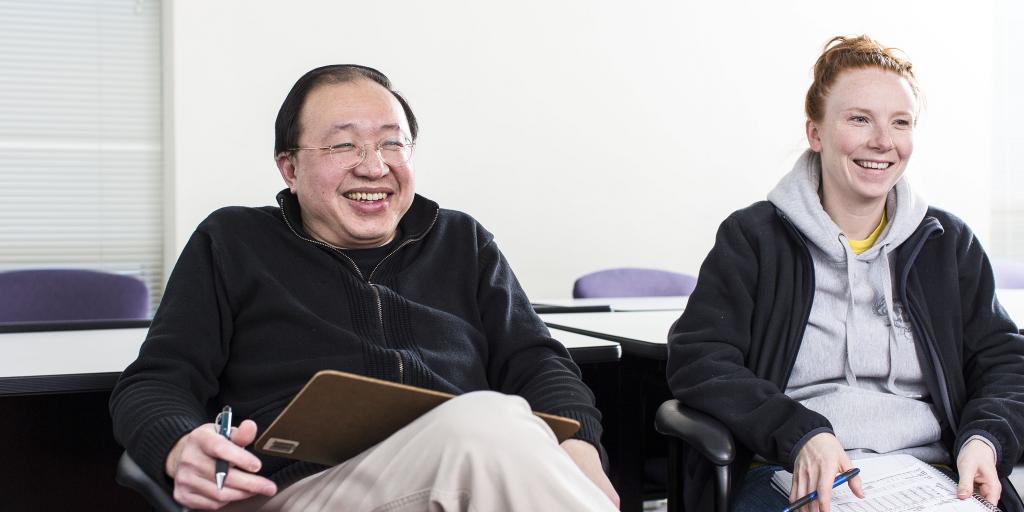 Eastern University's School Counseling CAGS program is designed to equip master's level students to 1) collaborate with teachers, families and administrators to support student learning, mental health wellness, and social-emotional learning, 2) provide career, college and academic advising at all grade levels, 3) develop, conduct, assess, and evaluate classroom guidance programming and school-wide positive intervention programming, 4) implement prevention services that promote student growth, and, 5) monitor intervention programs through effective research and evaluation practices. This program is designed for students who are interested in obtaining the School Counseling Certification (PK-12).
Distinctives
Diverse faculty and student body
Faculty have extensive experience in the field
Personalized Programs of Study
Students complete educational requirements for certification
Qualifications
If you have already earned a master's degree in a related field, you may qualify for our CAGS program.  An interview and transcript review can be completed prior to applying to determine eligibility. 
To receive course credit, a course must be comparable to the Eastern University course in terms of major topics, concepts, and objectives
You must have earned at least a B in each course under consideration
Unless you are working regularly in the area covered by the course, no more than 10 years may have elapsed between the time you took the course and your admission to the CAGS program
No more than 10 courses (30 credits) of comparable coursework will be included in the program of study for CAGS (exceptions will be considered on a case-by-case basis)
Either at the conclusion of the interview or shortly thereafter, you will be informed how much of your prior graduate work is applicable to the CAGS program, and a program of study will be finalized.
Please check the State Authorizations page to determine if Eastern University's program fulfills your state credentialing requirements. Students who seek similar credentialing in states other than Pennsylvania are advised to contact the appropriate credentialing agency within their home state to seek information and additional guidance about credentialing in your state of residence. Additional state or local district requirements may exist for field placements in this state. Out-of-state student placements cannot be guaranteed by the program or the College of Education and Behavioral Sciences. Students are responsible for following all state and local district requirements and regulations for their field placement.