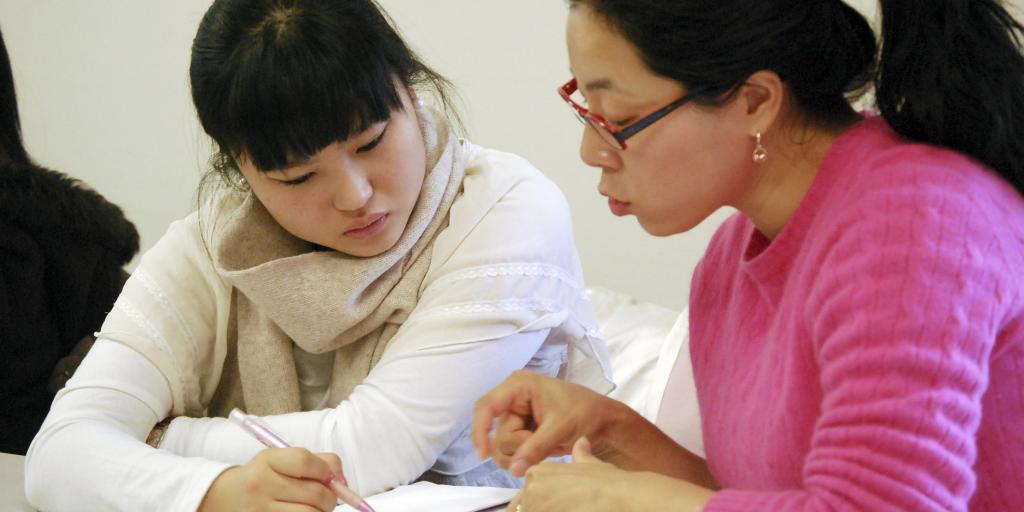 The successful completion of the ESL Program Specialist Certification will prepare students to develop classroom enterprises best suited for academic and individual needs of English learners. Graduates will be eligible to teach English as a Second Language (ESL)/English Language Development (ELD) in the elementary and secondary level (PK-12) in public schools.  Candidates must hold or concurrently work on an Instructional I or II teaching certificate. This program may be easily combined with the MEd in TESOL or MEd in Multicultural Education.
Distinctives
Coursework offered fully online, making it convenient for working teachers across the state of Pennsylvania.
Integrates Eastern University's mission of faith, reason, and justice to promote educational equity and social justice.
Classes are offered throughout the entire year, allowing students to enter the program at multiple points throughout the year.
PA Certification Requirements
Applicants must fulfill the following requirements before being recommended for a PA certification in their certification area.
Must hold an Instructional I or II to obtain an ESL certification.
An existing GPA of 3.0
Successful completion of course requirements in the certification area
Please check the State Authorizations page to determine if Eastern University's program fulfills your state credentialing requirements. Students who seek similar credentialing in states other than Pennsylvania are advised to contact the appropriate credentialing agency within their home state to seek information and additional guidance about credentialing in your state of residence. Additional state or local district requirements may exist for field placements in this state. Out-of-state student placements cannot be guaranteed by the program or the College of Education and Behavioral Sciences. Students are responsible for following all state and local district requirements and regulations for their field placement.