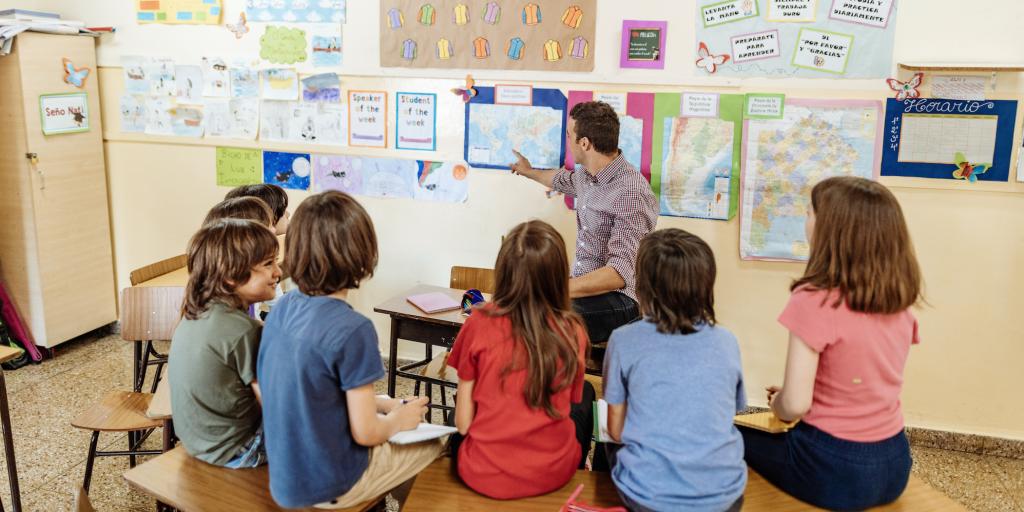 Admissions Requirements
In order to apply to one of our MEd programs or PA Teaching Certification programs, please submit the following:
(Please note: Certain Graduate Education programs require a Level 1 certification. See additional program details for more information.)
Application: Completed and signed at eastern.edu/apply
Current Resume or CV
Official Transcripts: Must be submitted from all colleges attended. Unofficial transcripts may be submitted initially for advising purposes. 
- Learn How to Request a Transcript from your previous school(s).
Signed Program of Study: Once your application has been successfully submitted and we have received your transcripts (official or unofficial), your application will be sent to the Registrar's Office/Program Director and an individualized program of study will be created for you, based on previous coursework completed. You will need to submit this program of study with your signature to conclude the application process.
Additional Requirements for School Health Programs only:

RN License (School Health programs only)
Signed criminal background waiver (for School Health programs only). This will be sent to you with your program of study.
Admissions Contact Information
Eastern University
Graduate & Professional Studies Admissions
1300 Eagle Rd.
St. Davids, PA 19087
Email: admissions.file@eastern.edu | Fax: 610-225-5601
International Students
All international students with transcripts from non-US institutions should have transcripts evaluated by a NACES approved organization. International applicants from non English-speaking countries must provide a minimum TOEFL score of 79 (internet-based test), 550 (written test), or 213 (computer-based test) taken within 2 years of the desired term of entry. The institutional code for Eastern University is 2220. For more information visit http://www.toefl.org.
Non-Degree Information
A non-degree student is one who meets all requirements for admission to a specific graduate program, but who does not intend to work for an advanced degree or PA teaching certification at this institution. This classification includes students who plan to transfer credits to another institution, students studying for personal enrichment, and those who plan special programs of study not connected with a specific department and not leading to an advanced degree (taking less than 15 credits). Non-degree applicants must submit the following:
Application: Completed and signed at eastern.edu/apply

Official Transcript: Showing degree conferred from an accredited undergraduate program.
Ph.D. in Organizational Leadership (Concentration: Educational Leadership)