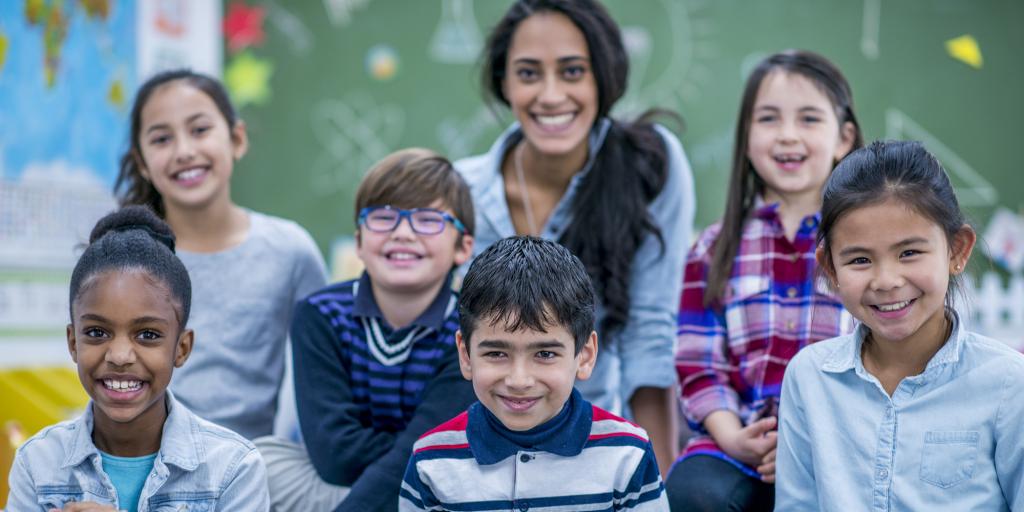 Eastern University's MEd in Curriculum & Instruction prepares expert educators and teacher leaders who can serve in a variety of school settings. Students learn to use research to design curriculum and deliver instruction that addresses complex and diverse student learning environments. Students graduate with competencies in research-based curriculum design and instructional practices, and the tools to practice ethical decision making and problem solving for the benefit of all students.
Online Master of Education + Teaching Certification.
MEd + Teaching Certification in 1: While earning your MEd, your coursework (including student teaching) will prepare you for your teaching certification. Choose one of the concentrations including, General, Middle-Level Language Arts, Middle-Level Math, Middle-Level Science, Middle-Level Social Studies, PK-4 Early Childhood Education, Secondary Education, and Special Education.
Experts in the Field:  Eastern's curriculum is taught by experienced professionals who have practical experience as teachers and principals. Instructors make use of PK-12 research to keep themselves and the students informed of current best practices.
Practical: Theory is blended with practical applications to the classroom. The program focuses on evidence-based practices, research methods, and current issues including state and national standards affecting curriculum.
Relevant:  Students have the chance to immediately apply the knowledge and strategies to work in their schools and programs.
Collaborative:  Gain insights from your peers as you pursue a specialty track in your desired grade band: PK-4, Middle Level, or Secondary.
Program Concentrations
The MEd in Curriculum & Instruction offers 8 concentrations to prepare graduates to serve in a variety of school settings.
Careers
Districts often look to hire teachers with a Master's level education to fill teaching vacancies in all instructional areas. In addition to lead teacher, graduates will be prepared to serve as department chairs and curriculum department heads in PK-12 schools.