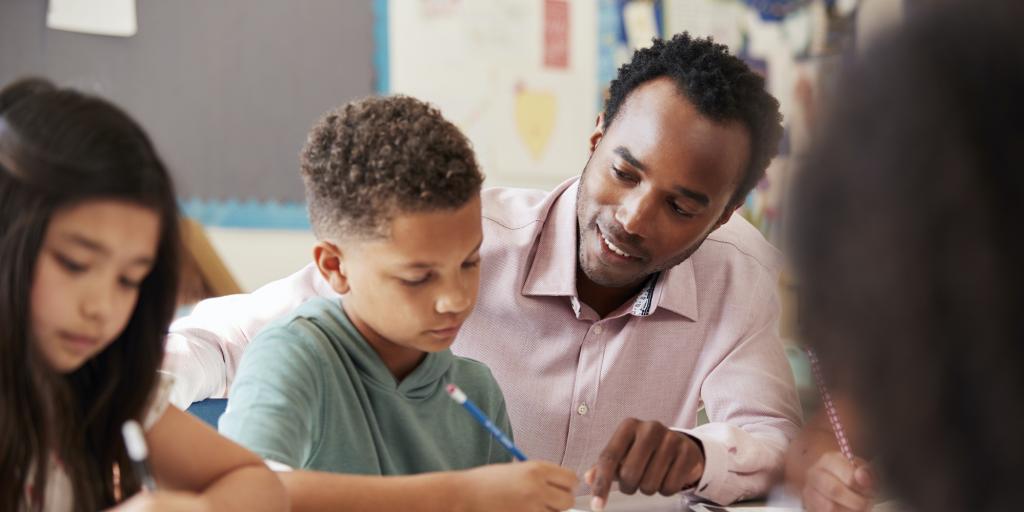 Eastern University's Special Education program strives to train highly qualified teachers who facilitate student learning, inspire student motivation, and encourage socio-emotional growth. With the shortage of special educators in our state and nationwide, our teachers can fill the gap and ensure students have access to their expertise.
Why Choose Eastern?
Expert Professors: Eastern's curriculum is taught by experienced professionals who teach in the field and stay current in professional development. 
Theory Meets Clinical: Theory courses are merged with field experiences in a variety of settings, from public to private Christian schools and approved private schools for students with special needs.
Ethically Sound: Students are trained to pursue educational equity and justice through creative solutions.
Foster Academic Excellence: Through innovative instruction, evidence-based practices, rigorous curriculum and comprehensive subject area knowledge.  
Intern Certificate Availability: Earn your certification while teaching full time.
Commitment to Autism Training: Continue into the MEd in Special Education and Certificate of Advanced Graduate Studies in Applied Behavior Analysis with this program. Eastern is passionate about serving those on the Autism Spectrum through our College Success Program and with the Devereux CARES Campus Transition Partnership
State Authorizations
Please check the State Authorizations page to determine if Eastern University's program fulfills your state credentialing requirements. Students who seek similar credentialing in states other than Pennsylvania are advised to contact the appropriate credentialing agency within their home state to seek information and additional guidance about credentialing in your state of residence. Additional state or local district requirements may exist for field placements in this state. Out-of-state student placements cannot be guaranteed by the program or the College of Education and Behavioral Sciences. Students are responsible for following all state and local district requirements and regulations for their field placement.