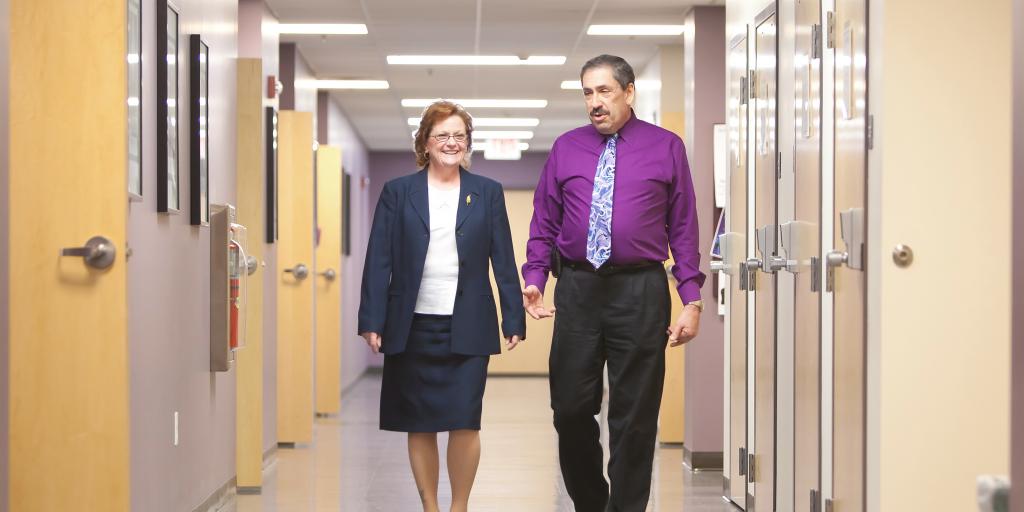 Eastern University's Principal Certification prepares leaders who serve in a variety of school settings. Students learn to become transformational leaders and change agents in their schools and districts through the application of relevant theory to real-world instructional decisions. Students graduate with competency in research-based instructional and leadership practices and the use of critical thinking and ethical problem solving in the role of educational leadership.
100% Online Principal Certification - PA - Rooted in Philadelphia
All online courses for student flexibility
Field-based practice that challenges your thinking and creativity 
The integration of Christian faith and values 
A global and multicultural perspective on education 
Experienced faculty who combine theory and practice in their teaching 
Easily combined with the MEd in Educational Leadership
Applicants must have completed three years of satisfactory professional school experience before being admitted to the program.
PA Certification Requirements
Applicants must fulfill the following requirements before being recommended for a PA certification in their certification area.
An exiting GPA of 3.0
Successful completion of course requirements
Successful completion of PRAXIS II test
Internship (360 hours) in their certification area 
3 years of professional school experience (teaching, guidance counselor, etc.)
State Authorizations
Please check the State Authorizations page to determine if Eastern University's program fulfills your state credentialing requirements. Students who seek similar credentialing in states other than Pennsylvania are advised to contact the appropriate credentialing agency within their home state to seek information and additional guidance about credentialing in your state of residence. Additional state or local district requirements may exist for field placements in this state. Out-of-state student placements cannot be guaranteed by the program or the College of Education and Behavioral Sciences. Students are responsible for following all state and local district requirements and regulations for their field placement.