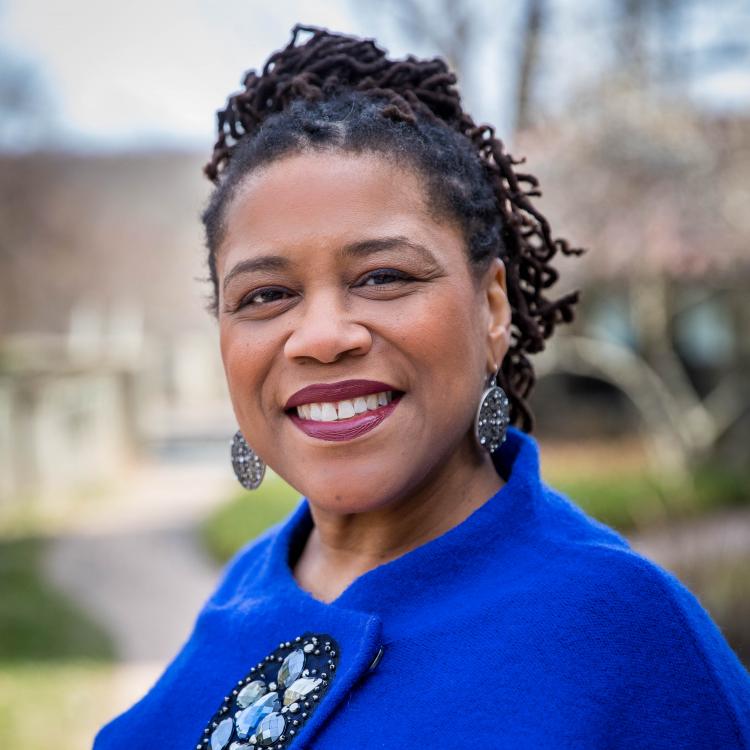 Kimberlee A. Johnson
Director, Prison Education Program, Center for Community Engagement, Urban Studies; Assistant Professor of Interdisciplinary & Urban Studies
Kimberlee A. Johnson is an educator, activist, justice advocate, preacher, organizer, and clergy leader.
Dr. Johnson has served the Eastern University community in numerous capacities since 1997 including Coordinator of Service Learning and Campus Ministries (and Missions), Program Director of the BA  and MA in Urban Studies, Coordinator of the Urban Immersion Program, Director of Student Leadership and Formation, and Urban Studies Department Chair. She has taught Eastern's high school, undergraduate, and graduate students, in traditional, accelerated, online, and on-ground delivery formats. She continues to coordinate many on campus and city-wide events and training opportunities in her role as Director of the Center for Community Engagement. She has served the University as Faculty Senator and Chair of the GPS Educational Policy and Curriculum Committee.
Dr. Johnson serves on the Board of Directors for Christians for Social Action which is committed to building movements and incubating projects for social change and justice. Advancing causes for justice runs through her veins, and she provides voice and empowerment for many vulnerable populations in our society. She is a sought after facilitator and commentator on matters of criminal justice reform. She is a member of the Coalition for Juvenile Justice and is also affiliated with the Philadelphia Bail Fund and Decarcerate PA.
Dr. Johnson is an ordained American Baptist minister with decades of ministry experience in a variety of contexts. She is known for her impassioned, compelling, and prophetic sermons.  She serves as the President and Overseer of the Fellowship of Women Clergy, Inc., a religious organization she founded to minister to other women clergy leaders. She is a long time member of CCDA (Christian Community Development Association).
D.Min. (Urban Missiology), Westminster Theological Seminary
M.Div. (Counseling) and M.A., Missio Seminary (formerly Biblical Theological Seminary)
M.A. (Old Testament), Missio Seminary (formerly Biblical Theological Seminary)
B.A., St. Joseph's University
Post-doctoral coursework in sociology at Temple University
Certified in Youth & Adult Mental Health First Aid
At Eastern University since 1997
Urban Issues in a Global Context, Programming for Youth Development, Theological Foundations for Urban Youth Ministry, Advancing Youth Development, Juvenile Justice Ministry Models, Leadership Practicum, Restorative Justice, Ministry in an Urban Setting, Senior Seminar.
Injustices in the juvenile justice system, ministry to returning citizens, the image of God and youth development, urban youth missiology, urban issues