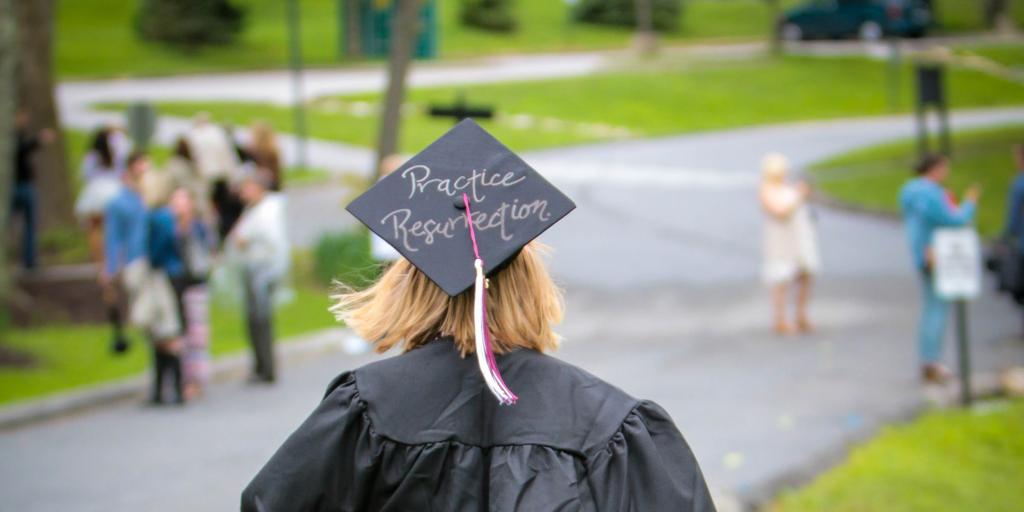 Commencement is a day of celebration, and we want to look our best. We also want to make sure everyone is safe and comfortable.
Commencement is on the Auxiliary FIeld, an approximate 10-15 minute walk from most campus parking lots.
It is recommended that guests wear sensible shoes for the walk to the ceremony.
Spiked Heals of any kind are prohibited on the Turf Field.
Graduates and Guests who arrive with heals will be asked to remove them prior to steping on the field.
The Cermony is outside rain or shine and umbrellas will not be permited. 
Eastern will provide ponchos if it begins to rain. 
We suggest you dress for the weather of the day. 
If any guests have concerns about the walk to the Commencement site, view Eastern's disability resources.