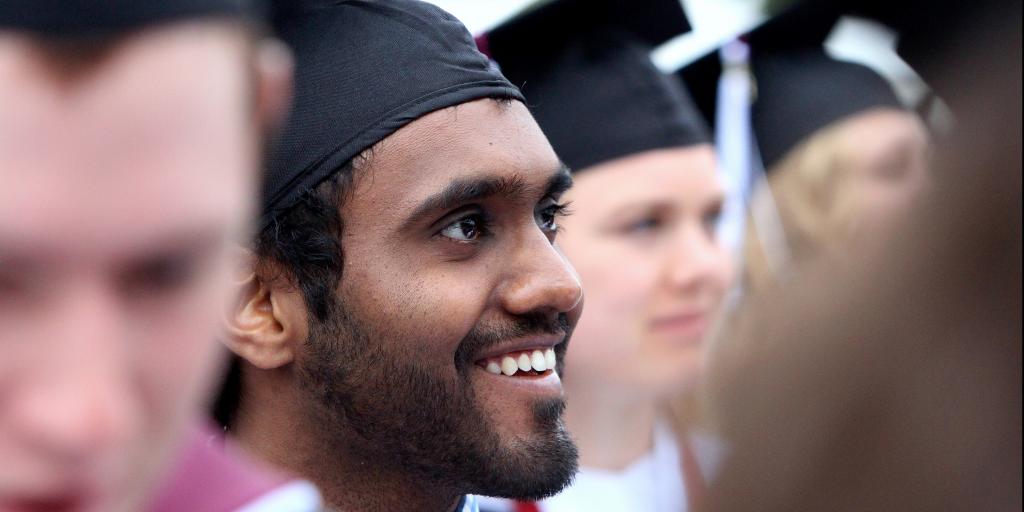 Photographer
Legacy Photographics will take a photo of every graduate as he/she receives a diploma cover and as they exit the stage. Graduates will receive proofs by mail at their home address. There is absolutely no obligation to purchase a photograph. Call 610.279.1791 for more information.
Videographer
Short Productions will professionally videotape the Commencement ceremony in its entirety. The program will be available on DVD. Look for order forms to arrive by mail a few weeks prior to Commencement. Call 215.699.2328 or e-mail shortpro@hotmail.com for more information.
Flowers and T-Shirts
Fresh Flowers and Commemorative Graduation T-shirts will be available for purchase at the Eastern University Commencement Ceremony or are available for pre-order.
Bookstore
Check out the Eastern University Bookstore, located by Walton Hall on the St. Davids campus, for a variety of t-shirts, sweatshirts, glassware, and other university gear.