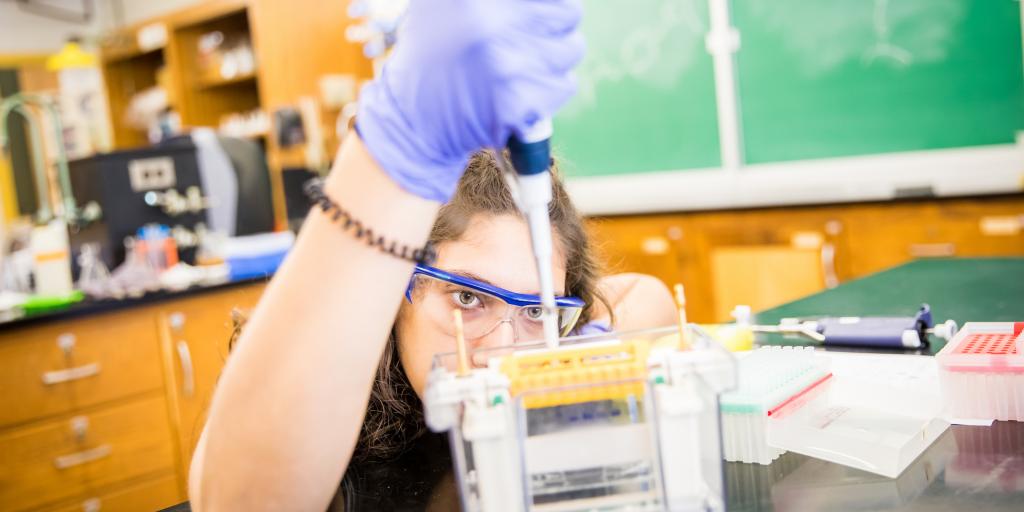 Why Choose the Chemistry Department at Eastern?
The Chemistry Department at Eastern University prepares students for entry into the chemistry and pharmaceutical industry, graduate school, careers as educators, or professional studies in medicine, law, forensics, and other chemistry related fields.
Expert Faculty: Chemistry students have the opportunity to work alongside extensively published and award winning faculty members in Eastern's advanced instrumentation, research (for faculty-directed undergraduate projects in biochemistry and organic chemistry), and teaching laboratories.
Internships and Research: Eastern's location just outside of Philadelphia provides students with a wide array of internship opportunities at local hospitals, non-profit organizations, research centers, and universities. Students are also encouraged to participate in internships and research programs across the country and around the world.
Faith Integration: Chemistry students at Eastern are challenged to think deeply about the connection between science and their Christian faith, and are encouraged to see chemistry as an exploration of God's creation and as a means of effective service and stewardship.
Career Preparation: Recent graduates currently have careers as physicians, research chemists, educators (at the high school and university level), attorneys, business owners, software developers, missionaries, and science writers.
Chemistry Department Mission Statement
Through rigorous studies of chemical principles and hands-on laboratory analysis, we cultivate students for advancement in their fields by equipping them with tools to be careful thinkers, creative problem solvers, clear communicators, and skilled experimentalists. We examine the handiwork of God – the display of His glory evident in the molecular complexity of the natural world – so students called to science can lead meaningful lives of service as effective stewards and agents of God's redemptive purposes.