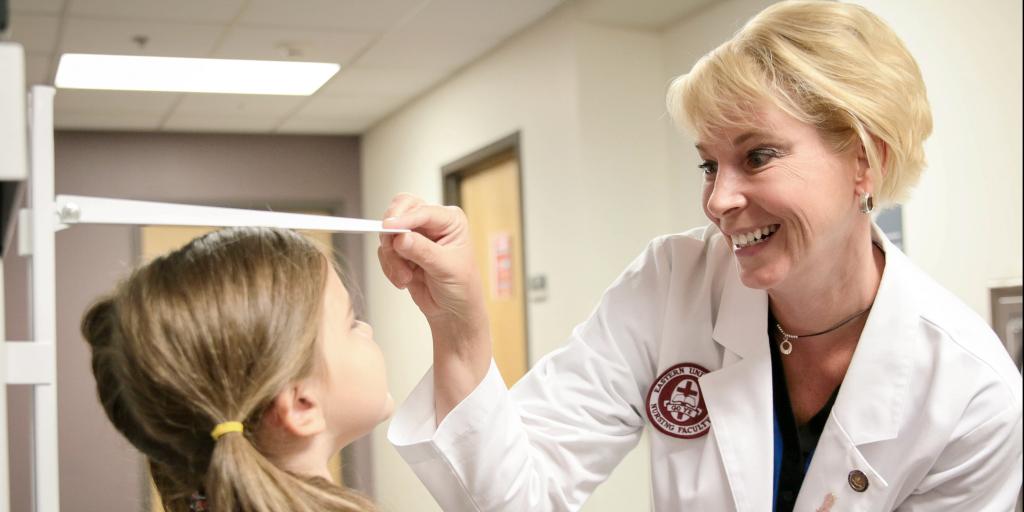 Rooted in the expertise of our Philadelphia area Nursing Department, the fully online School Nurse certification program is committed to preparing professionals to function effectively in settings in which children and youth are served. The mission of the program is to produce outstanding health professionals who are committed to meeting the needs of a diverse population and to their holistic development.
This online, professional education program meets the requirements for the Education Specialist 1 (K-12) Certification in School Nurse in Pennsylvania.
Program Details
This program has been approved for meeting the Chapter 49: Accommodations and Adaptations for Diverse Learners in Inclusive Settings and English Language Learners requirements (PDE-2/29/2012).
Online, Philadelphia area School Nurse Certification program
The program consists of 4 core courses geared specifically toward the activities and responsibilities of a school nurse
Excellent instructors who are certified school nurses and educators with practical experience
Students can complete their certification in a year or less while continuing to work full-time
This 12-credit certificate can also be applied toward the MEd in School Health Services, with an additional 18 credits required
*Applicants must hold a current PA licensure as a registered nurse and a bachelor's degree.
"Eastern's online programs are easy to use, and I get quick responses from all staff—almost as easy as walking into a professor's office to get answers. Even as an online student, I still feel like a member of the EU community. Tuition is also very reasonable and fits into my educational budget without having to worry."
PA Certification Requirements
An existing GPA of 3.0
Successful completion of course requirements in this certification area
Bachelor's degree
PA RN License