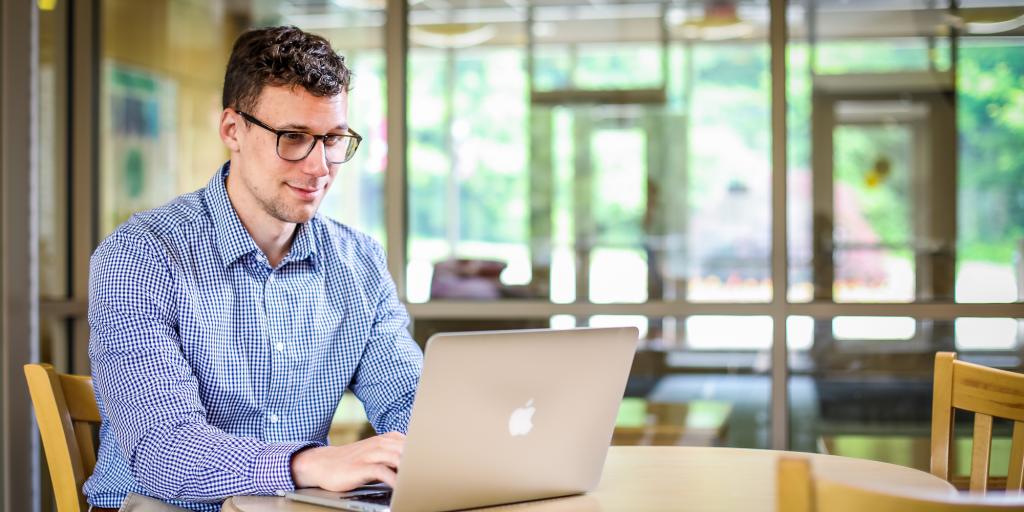 The Fast-Track MBA in Management, available fully online, develops ethical, entrepreneurial leaders with a robust understanding of finance, economics, marketing, strategic thinking, team leadership, and business law. 
"Eastern's MBA program fit into my schedule really well. My instructors brought a wealth of knowledge from their fields and we had many lively, interesting discussions throughout the program. My leadership abilities and critical thinking skills drastically improved."
1-Year Online MBA Rooted in Philadelphia & Harrisburg
100% Online. Browse FAQs about studying online.
Carousel Model: Designed to give students flexibility in class selection during the program. Starting with "Gateway" classes and ending with "Capstone" classes, students are able to select when and in what format they take a class based upon convenience and availability. This allows the student to tailor the program around their particular needs while still being able to complete the program in one to two years.
Ethically Sound: Formed from a Christian worldview, the FastTrack MBA not only teaches individuals how to become fiscally sound, but also ethically sound, which fills the void of a values-starved business environment.
Distinguished faculty, who are also business practitioners, foster a professional business learning environment with a Christian emphasis in areas of faith, reason, and justice.
Professional Connections are easily available through our networking events. Get connected today through our business LinkedIn.
Fine-Tuned Curriculum: The Fast-Track MBA® curriculum has been taught for over 20 years in Greater Philadelphia & Harrisburg.  
Affordability: We are proud to offer one of the more affordable MBA programs in the Greater Philadelphia & Harrisburg Area. Access Tuition Discounts through Eastern's higher learning institutions and corporations partners/alliances.
* Fast-Track MBA® is registered in the U.S. Patent and Trademark Office.