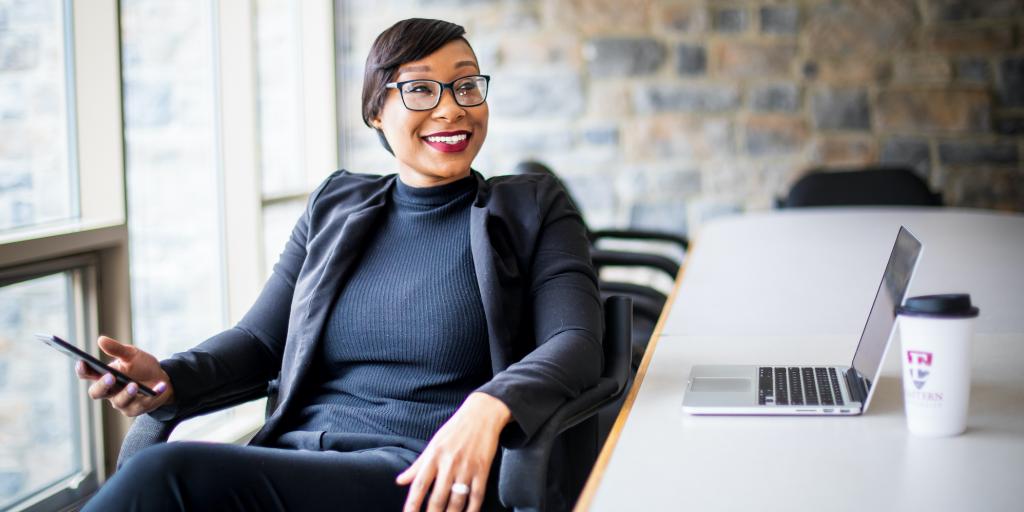 100% Online. Flexibly Paced. Only $2,500-$7,500 Per Year.
Eastern University's Associate of Arts (AA) in Liberal Arts equips students with a solid foundation in the liberal arts and the ability to advance into a wide variety of career options and bachelor's degrees. Enjoy flexibility, affordability, and excellence with Eastern University's signature LifeFlex model. A meaningful integration of faith, reason, and justice is woven throughout the program.
Discover Affordable Excellence
Cost: Only $2,500-$7,500 out of pocket per year! 

Grants from Eastern and public sources make this possible. Learn more about our astonishingly affordable price.
Textbooks: Affordable and hassle-free online textbooks are built directly into your online courses. The cost of these materials will be added to your student account or you can opt-out and choose to pay out-of-pocket. Learn more.
Flexible Online Associate Degree. Nationally Ranked University.
Engaging, video-based general education coursework, rooted in a meaningful, faith-based perspective
Preparation for online bachelor's degrees designed for the working adult in Early Childhood Education, Business Administration, Organizational Leadership, or Youth Ministry Leadership
Students entering the program with previously earned college credits take the necessary remaining general education and/or elective courses to fulfill degree requirements
Career Development Resources: Leverage services like resume and cover letter reviews, job search software via Handshake, career events, and networking opportunities through our Center for Career Development.