Asian Pacific American Heritage Month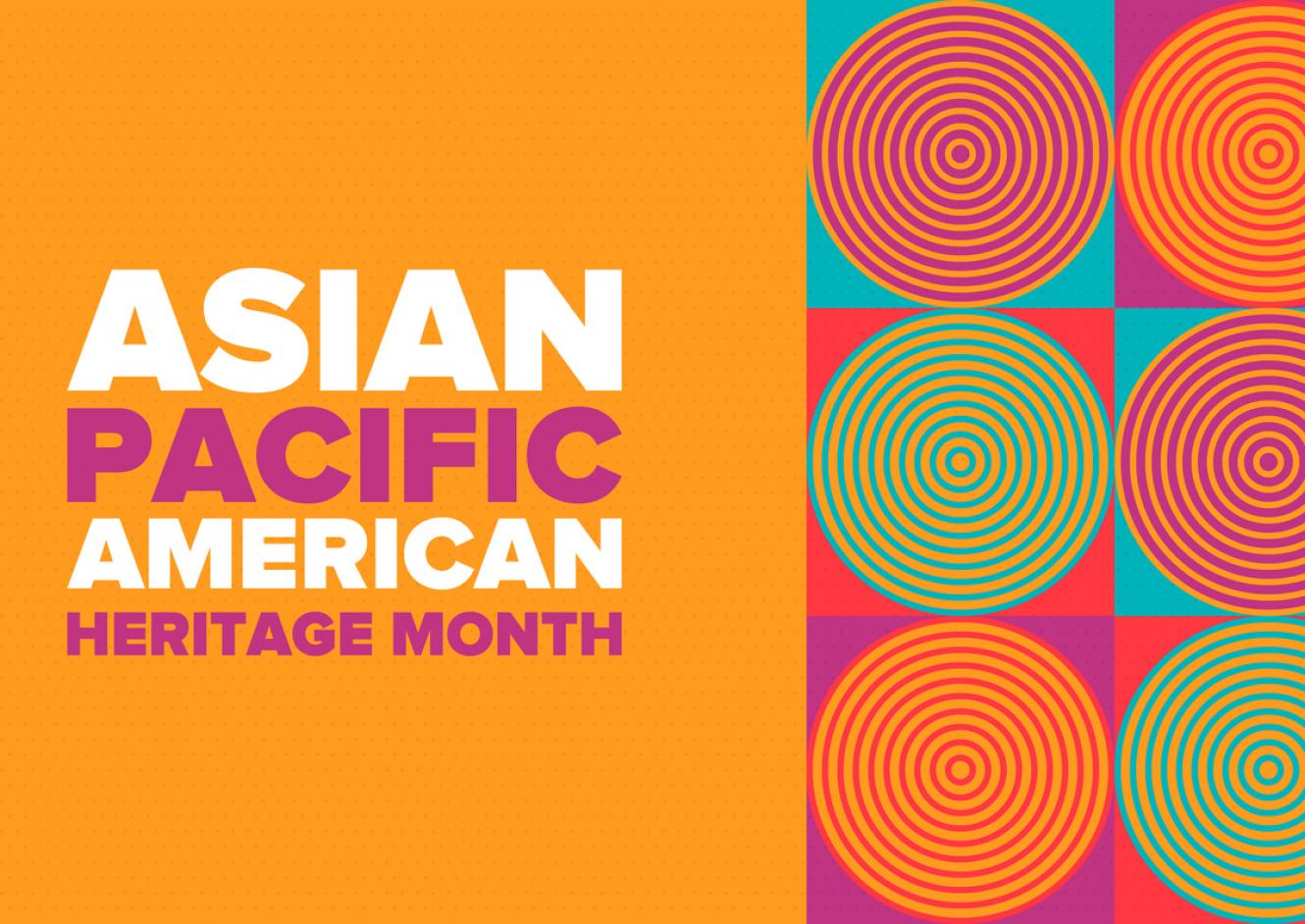 Dear Eastern Community,
During the month of May, we celebrate Asian Pacific American Heritage Month. This month is an annual celebration that recognizes the historical and cultural contributions of individuals and groups of Asian and Pacific Islander descent to the United States. The term Asian American and Pacific Islander (AAPI) includes cultures from the entire Asian continent, including East, Southeast, and South Asia and the Pacific Islands of Melanesia, Micronesia and Polynesia. 
According to the Federal Asian Pacific American Council (FAPAC), the theme for AAPI Heritage Month 2022 is "Advancing Leaders through Collaboration." The FAPAC encourages local and national governments to prioritize collaboration, development, diversity, transparency, and inclusion through leadership training of Asian American and Pacific Islander people.
Asian Americans in the United States are a diverse and growing population. According to the Pew Research Center, AAPI people make up about 7 percent of the total U.S. population. The Center notes, "A record 22 million Asian Americans trace their roots to more than 20 countries in East and Southeast Asia and the Indian subcontinent, each with unique histories, cultures, languages and other characteristics."
A Brief History
(Source: asianpacificheritage.gov)
In 1977 Reps. Frank Horton of NY introduced House Joint Resolution 540 to proclaim the first ten days in May as Pacific/Asian American Heritage Week.
In June 1978, Rep. Horton introduced Joint Resolution 1007. This resolution proposed that the President should "proclaim a week, which is to include the seventh day and tenth day of the month, during the first ten days in May of 1979 as "Asian/Pacific American Heritage Week."
This joint resolution was passed by the House and then the Senate and was signed by President Jimmy Carter on October 5, 1978 to become Public Law 95-419.This law amended the original language of the bill and directed the President to issue a proclamation for the 7 day period beginning on May 4, 1979 as "Asian/Pacific American Heritage Week."
During the next decade, presidents passed annual proclamations for Asian/Pacific American Heritage Week until 1990 when Congress passed Public Law 101-283, which expanded the observance to a month for 1990. Then in 1992, Congress passed Public Law 102-450 which annually designated May as Asian/Pacific American Heritage Month.  
Writing on Asian Pacific American and Pacific Islander Heritage Month, Minhae Shim Roth notes: "Asian Americans and Pacific Islanders have contributed significantly to many facets of American culture and society, including science and medicine, literature and art, sports and recreation, government and politics, and activism and law." In 2021, Kamala Harris became the first Vice President of the United States of Asian American descent. While this is a great milestone to celebrate, there have also been developments that are disturbing and sad.
We have seen an increase in anti-Asian racism during the pandemic. Historically, since their immigration to the United States, Asians have been met with xenophobia, racism, bias, and violence. Experiences with discrimination among Asian adults were widely reported before the pandemic. Roth pointed out that, "at the beginning of the COVID-19 pandemic, racist and xenophobic rhetoric about the origins of the virus led to a spike in anti-Asian racism and violence, with AAPI people of all ages and cultures experiencing verbal and physical harassed and murdered in cities across the United States."
In their discussion of Racial Bias and Discrimination, Ruiz, Edwards and Lopez at the Pew Research Center noted that "about three-in-four Asian Americans (73%) say they have personally experienced discrimination or been treated unfairly because of their race or ethnicity." According to the April 2021 Pew Research Center survey, one-third of Asian Americans fear threats and physical attacks, and most say violence against them is rising.
As a response to the rise in anti-Asian violence, the AAPI Equity Alliance, Chinese for Affirmed Action, and the Asian American Studies Department of San Francisco State University launched the Stop AAPI Hate coalition on March 19, 2020. The coalition tracks and responds to violence, hate, harassment, discrimination, shunning, and bullying of AAPI people.
In January 2021, the White House released a "Memorandum Condemning and Combating Racism, Xenophobia, and Intolerance Against Asian Americans and Pacific Islanders in the United States." Roth sums up the memorandum as "acknowledging their role in furthering xenophobic sentiments and proposing ways to prevent discrimination, harassment, bullying, and hate crimes against AAPI individuals."
Encouragement and Exhortation
As of August 2021, we have 27 Asian American employees at Eastern University. As a community, Eastern University condemns xenophobia, racism, injustice, and violence. We stand in support of our Asian American brothers and sisters and remain committed to addressing injustice and the continued work of Diversity, Equity and Belonging in our community.
Consider the Apostle Paul's encouragement in Romans 12:3-5:
"Because of the privilege and authority God has given me, I give each of you this warning: Don't think you are better than you really are. Be honest in your evaluation of yourselves, measuring yourselves by the faith God has given us. Just as our bodies have many parts and each part has a special function, so it is with Christ's body. We are many parts of one body, and we all belong to each other."
At Eastern University, we celebrate the contributions of our Asian Americans and Pacific Islanders to our classrooms, to our scholarship, leadership, and every area of our community where you study, work, and serve.
This month, let us not only celebrate Asian Americans and Pacific Islanders, but each of us can also be intentional in finding an opportunity to get to know a little bit more about an AAPI colleague in our Eastern community.
Shalom! Shalom! 
Randolph Walters, Psy.D, LPC, CCTP, CSAM
Special Assistant to the President for Diversity, Equity and Belonging
Ronald A. Matthews, DMA
President