Star of Bethlehem Planetarium Christmas Show
1300 Eagle Road, St. Davids PA 19087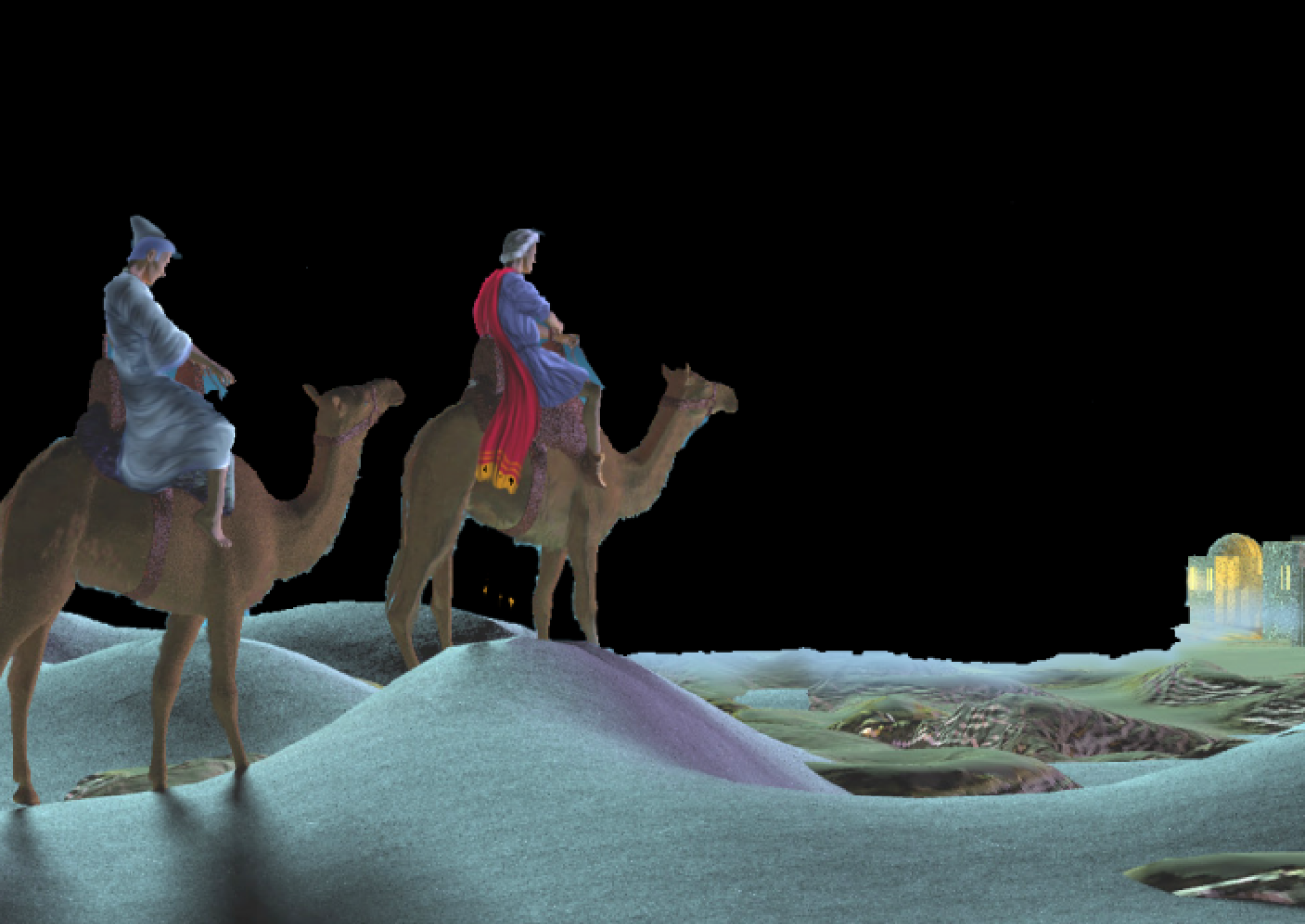 2023 Show Dates: December 1st, 2nd, 8th, 9th 15th, 16th.
Times: 7 pm and 8 p.m each night. The presentation will last about 45 minutes.
Location: McInnis Hall, 1300 Eagle Road, St. Davids, PA
Seating is in the form of comfortable backrests on a carpeted floor. Chairs will be provided for those who request them.
Tickets: By reservation only. $10 per person, pay at the door. To make reservations, send an e-mail to planet@eastern.edu. Leave a name and the number of spots you would like to reserve and you will receive a confirmation within one to two business days.
About the Show
The show is based on a dialog between an astronomer and his five-year-old daughter (played by Biology Professor Maria Fichera's daughter, Carina) who wants to know why we have Christmas traditions like mistletoe, candy canes, the twelve days of Christmas, decorating houses with greenery, and the Star of Bethlehem. The show explains the origins of many of our Christmas customs and then investigates when Jesus might have been born. After narrowing down the date, the show takes the audience back to Jerusalem and Bethlehem around 3 BC and explores the sky to discover something that might have been interpreted as the famous Star which led the Wise Men to the Christ child. Fascinating new historical clues have led to an interesting new twist to the story…but you'll have to come and see for yourself to learn just what this new theory actually is!