Just Mercy Special Screening & Faith Summit
Regal UA King of Prussia (Movie), Eastern University (Faith Summit)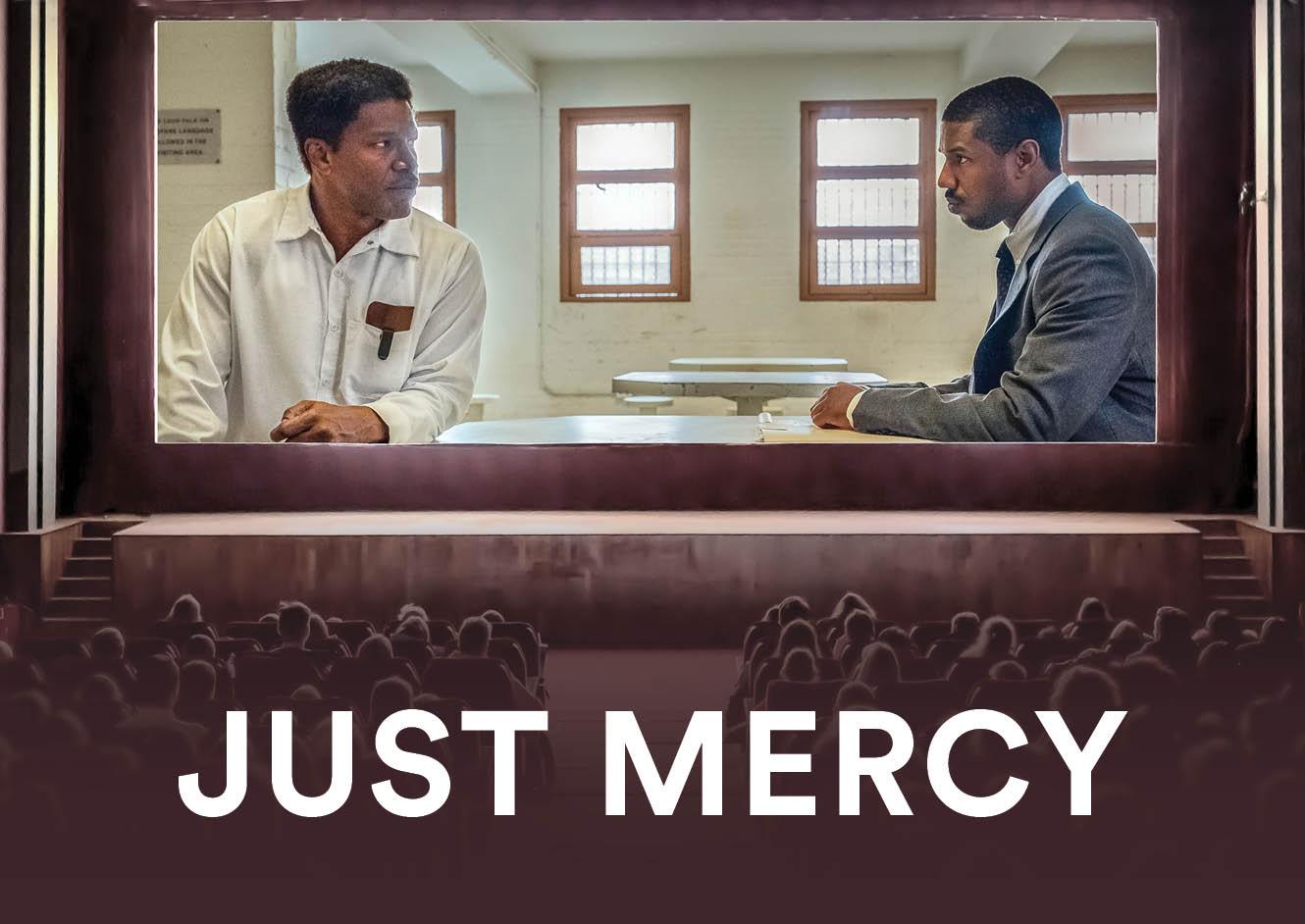 Thanks for coming!
Thanks to everyone who joined us Monday, December 9, 2019 at Regal UA King of Prussia for the free special screening of the acclaimed movie Just Mercy, based on alumnus Bryan Stevenson's bestselling book of the same name. It was followed by the Just Mercy Faith Summit on Tuesday, December 10, 2019, 9 a.m. - 3 p.m. at Eastern University.
Just Mercy Special Screening 12/9/19; 7:30 p.m.
Thanks for joining us for this special evening!
Just Mercy Faith Summit 12/10/19; 9 a.m. - 3 p.m. 
The faith summit was designed to inspire and equip people from various faith communities to engage in service and advocacy around justice themes raised in the film.  Dialogue and interactive sessions were facilitated by accomplished community leaders from all walks of life, including faith leaders, formerly incarcerated persons, and attorneys. Continental breakfast and lunch were provided.
Partners & Host
We thank the following Just Mercy Faith Summit partners: 
Champion: Philadelphia Forum for Faith, Law and Civics www.forumphilly.org
Advocates: Metropolitan Christian Council, Office of Faith and Practice at Eastern University, JEVS

S

upporters: Fellowship of Women Clergy, Redemption Housing, Mennonite Central Committee, Palmer Theological Seminary, the College of Health & Sciences at Eastern University, Evangelicals for Social Action, Healing Communities USA, MainLine Black Interdenominational Ministers Alliance, CAIR (Council on American-Islamic Relations).
Host: Events hosted by Eastern University and coordinated by the 

Prison Education Program (PEP)

 of Eastern University. PEP provides transformative educational experiences to men behind bars. These efforts are made possible because of the generosity of persons concerned about just mercy and criminal justice reform. We welcome your 

donations

.