President Matthews Named Among PA's 2022 Higher Education Power 100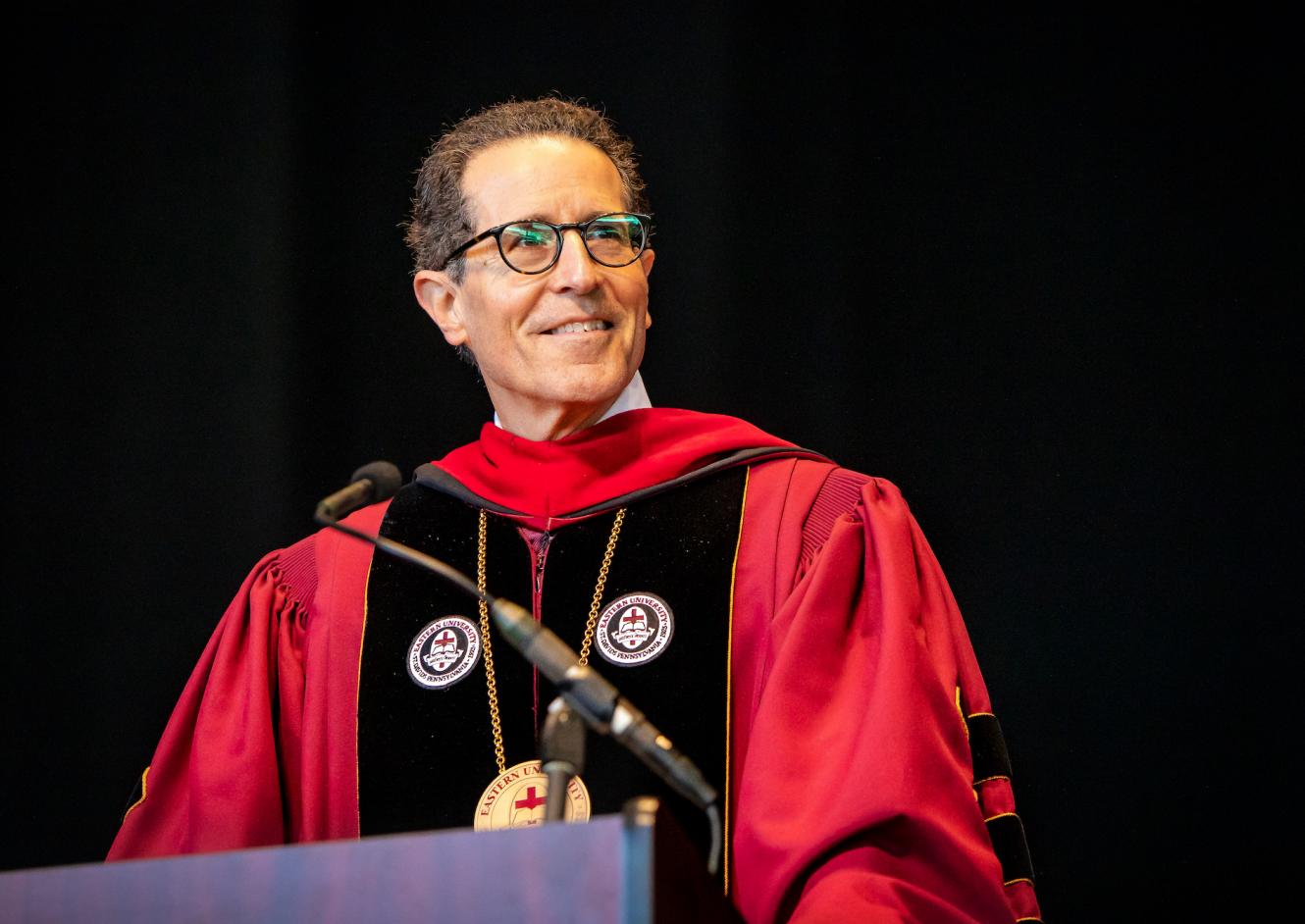 St. Davids, PA: Eastern University is pleased to announce that President Matthews has been recognized as one the 100 most powerful educators in Pennsylvania. 
The list was compiled by City & State PA, a multi-media news firm dedicated to covering important news in Pennsylvania. The organization describes the PA 2022 Higher Education Power 100 list as "recognizing the individuals who are redefining what it means to be a leader in this field."
The article shares, "When Dr. Ronald A. Matthews became president of Eastern University in 2018, the appointment capped a nearly 30-year career that included roles as executive director of the Fine and Performing Arts Division and chair of the music department. Under Matthews, Eastern retains its U.S. News & World Report ranking as one of the best regional universities in the North, including a designation as a top college for veterans. This year, Matthews debuted Eastern's football program, as well as several online, low-cost master's degrees."
The article also honors leaders from Drexel, University of Pennsylvania, Temple, Penn State, and more. 
Of the recognition, President Matthews shares, "It is an honor to serve Eastern University. Our success is a witness to the dedication, innovation, collaboration, and generosity of our fantastic community – leadership team, faculty, staff, students, families, donors, and alumni, all by the grace of God."
Please join us in celebrating President Matthews and his thoughtful leadership!
About Eastern University
Eastern University is a Christian university enrolling approximately 4,800 students in its undergraduate, graduate, professional, seminary, and international programs. The university's main campus is located in St. Davids, PA, with additional locations in Philadelphia, Harrisburg, and online. Eastern's core values of faith, reason, and justice are woven into all of its educational programs. For more information visit eastern.edu or contact Kelly Goddard, Chief Marketing and Communications Officer: kelly.goddard@eastern.edu.