On Air: Esperanza College Introduces New TV Studio Production Lab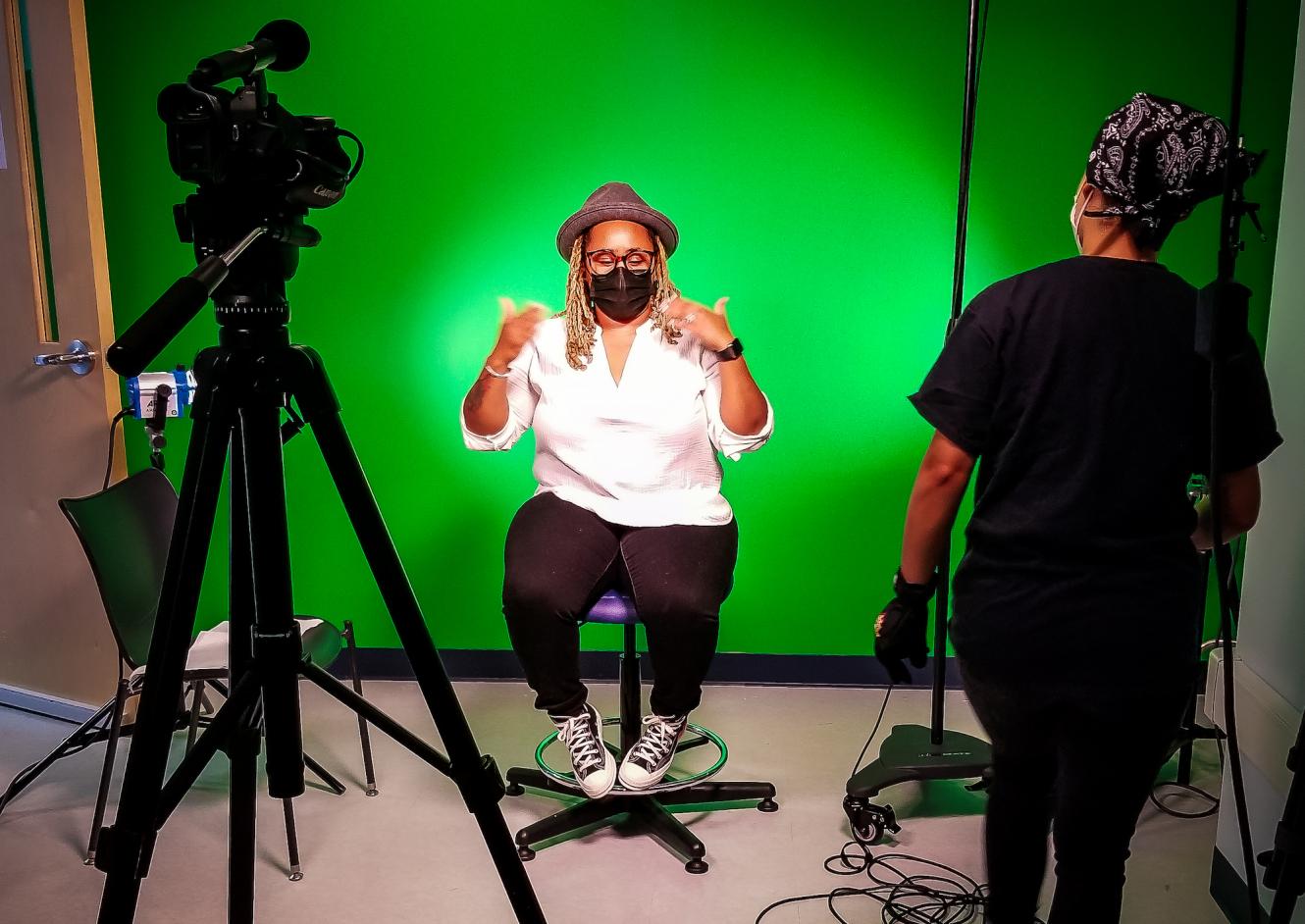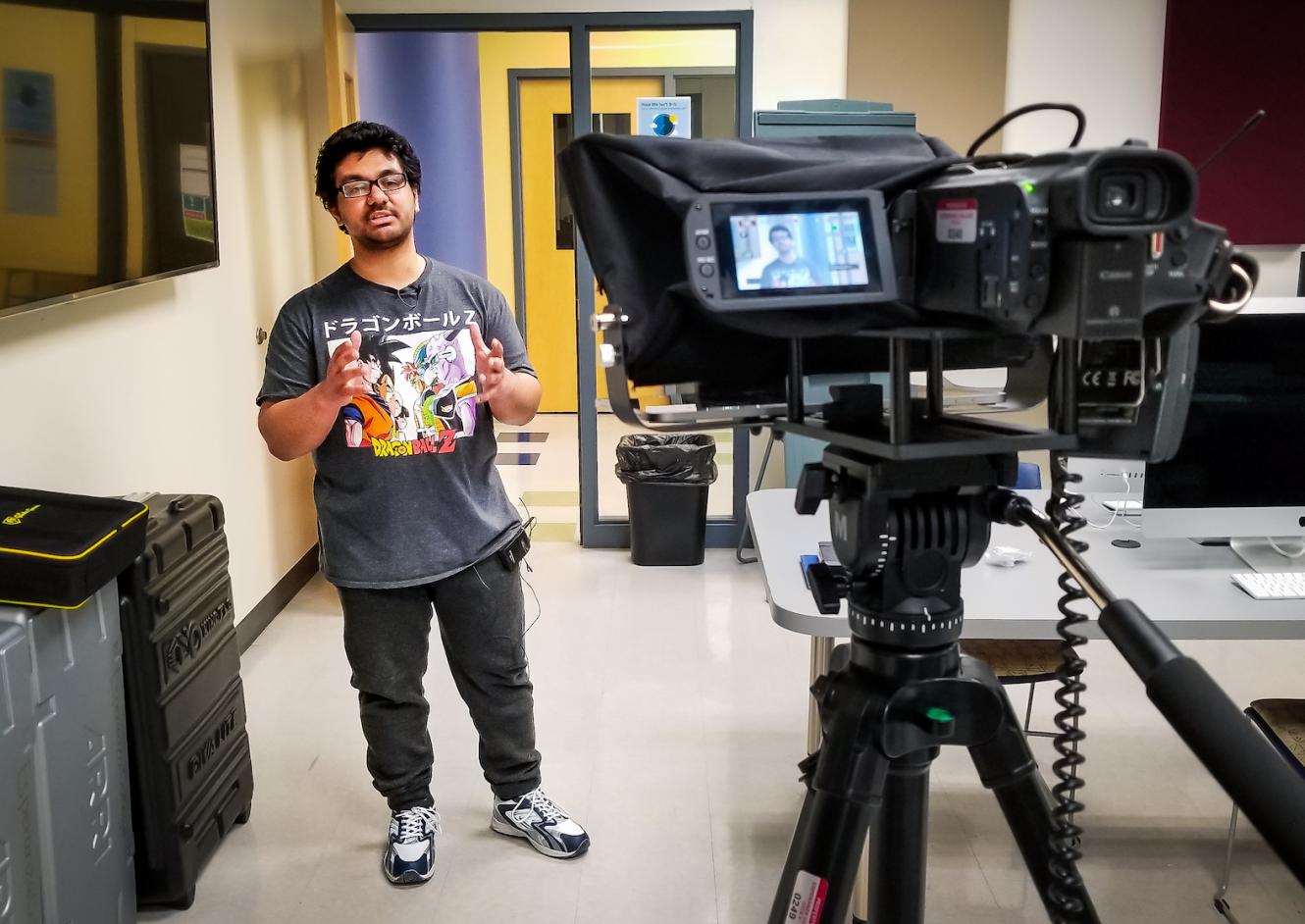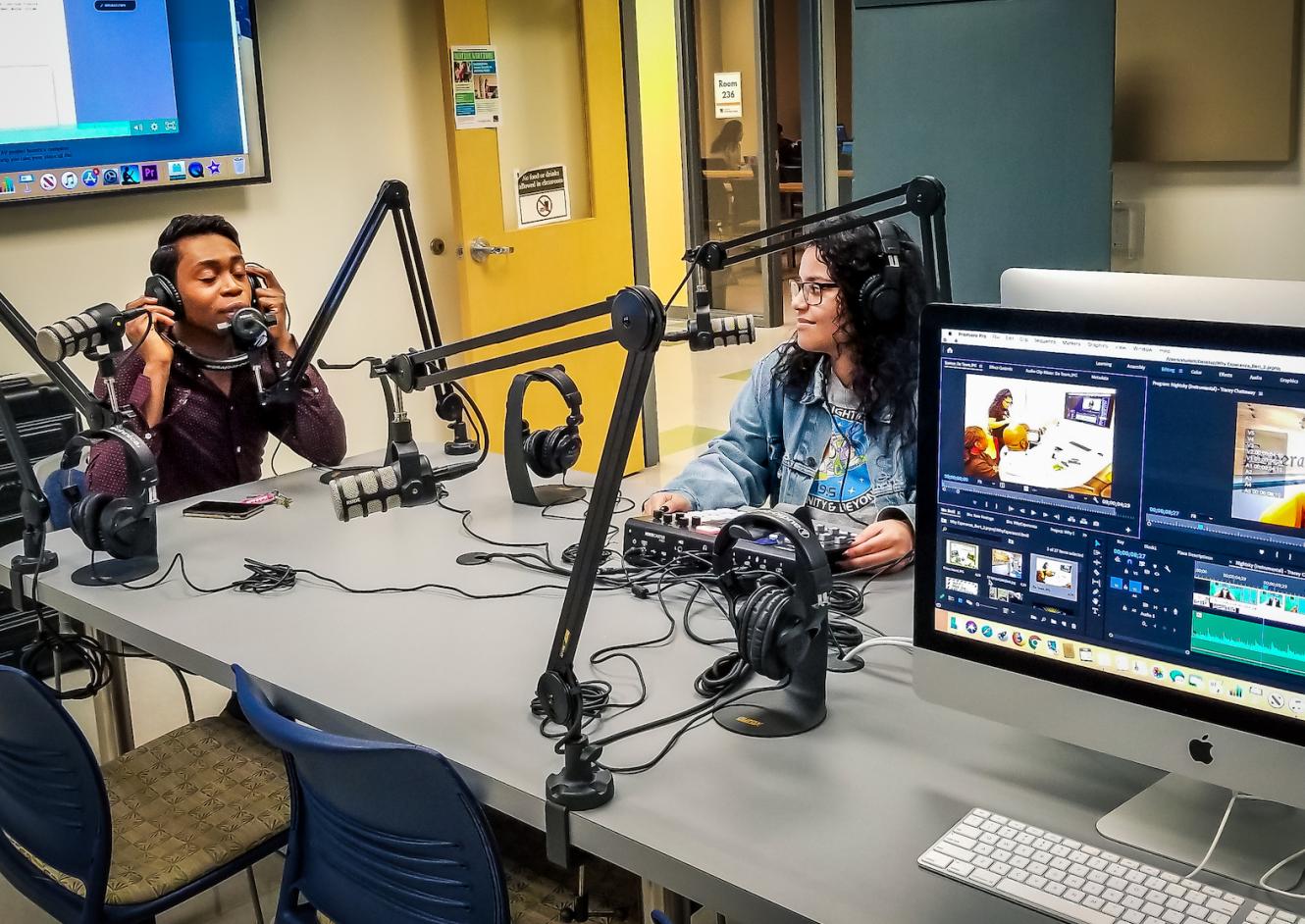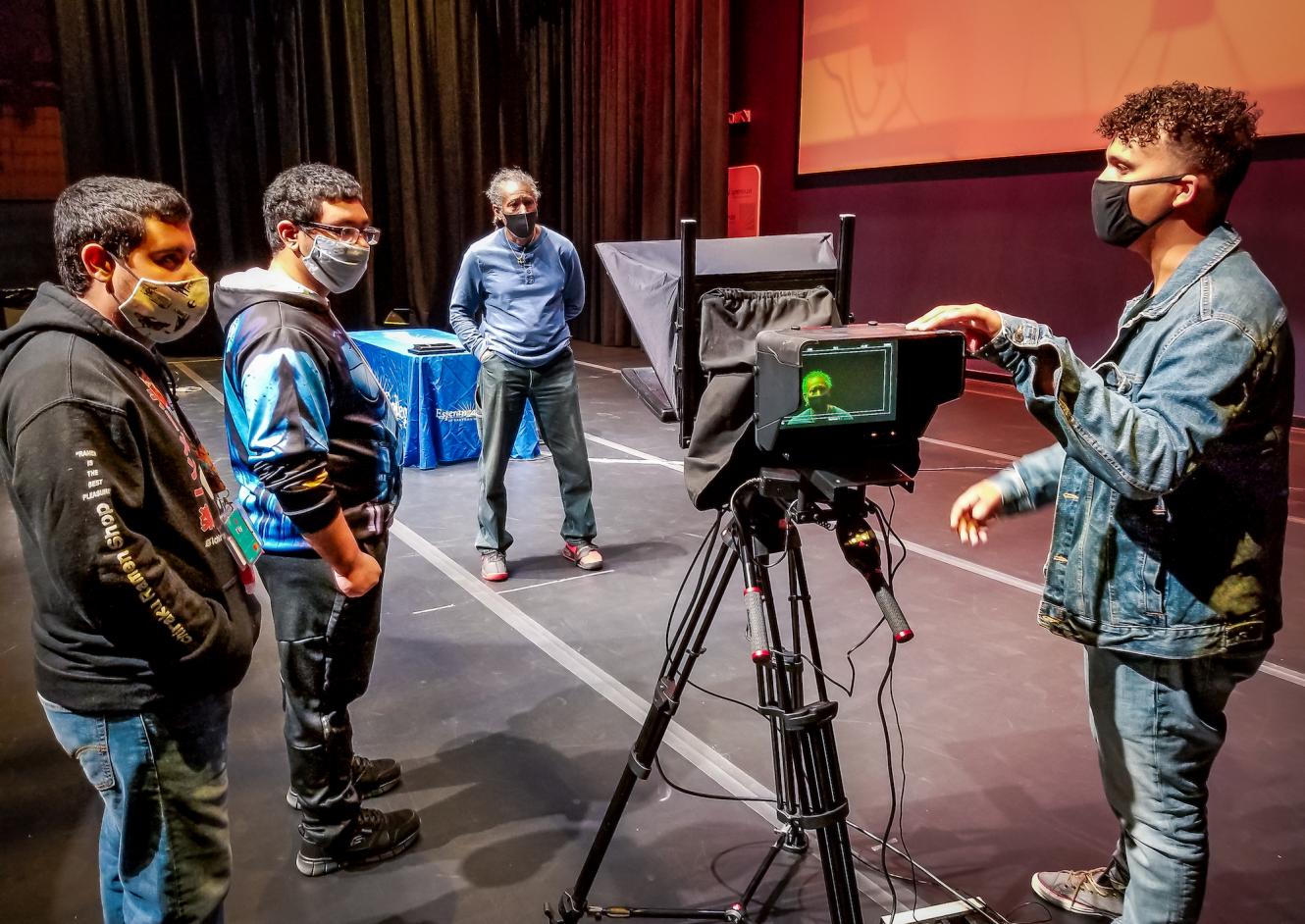 Bright studio lights. Microphones in place. A rush of adrenaline. The students behind the camera cue those in front – 3, 2, 1.
And we're live! — with the initial phase of Esperanza College's new Television Studio Production Lab, completed this summer. The new lab is part of Esperanza College of Eastern University's (ECEU) effort to help alleviate poverty in the community by preparing students to work in the high paying fields of media and technology, while helping ensure students have the skills and opportunities to be a voice for the community in the media.
This fall, five media production courses are being offered in the studio as part of Esperanza's Digital Communication and Media & Technology programs. In addition to media production, these programs also include courses in social media marketing, web design, and mobile app development.
Plans are being developed to also use the TV studio for podcast recordings, live webcasts, and a variety of other productions that provide the students with real-world experience. Students in the media and technology program will have firsthand experience producing digital media using state-of-the art equipment in this new lab. Students are able to work side by side with professionals at Teatro Esperanza and other local media entities in a variety of productions including assisting with coverage of the 2020 elections and their impact on the community.
The new studio was funded through a Title V grant given by the U.S. Department of Education to eligible Hispanic Serving Institutions (HSI). Esperanza College, with a student population that is more than 80% Hispanic, is one of only two HSI's in Pennsylvania. HSI's play a pivotal role educating Hispanic students, empowering Hispanic communities, and providing them with the opportunities to break the barriers of poverty.
With a legacy of providing economic opportunity to the community for over 20 years, we at Esperanza are thrilled about the ways that the new TV studio will open countless doors for students to successful careers and meaningful impact.
Dr. David Hurtado is Director for Digital Communication and Media & Technology at Esperanza College.