Eastern's Dr. Al Socci Named One of the Sam Walton Fellows of the Year for 2021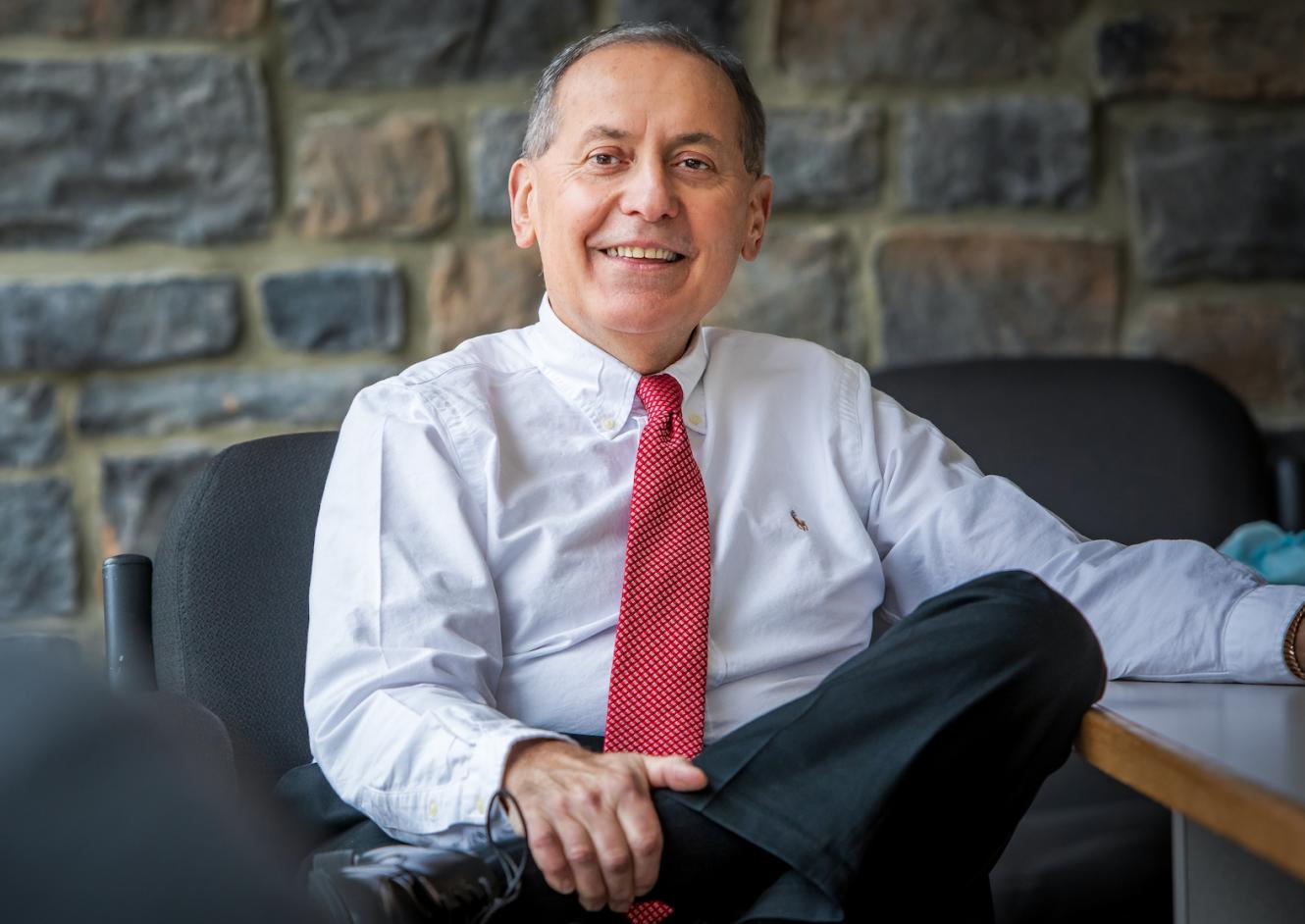 St. Davids, PA: Eastern University's Dean of the College of Business and Leadership, Dr. Al Socci, was recently named one of the Sam Walton Fellows of the Year for 2021 during the Enactus United States National Exposition.
Of the award, Enactus' national board states "The Jack Kahl Entrepreneurial Leadership Award for the Sam M. Walton Free Enterprise Fellows of the Year honors the Sam Walton Fellows who have done the most to advance the entire Enactus organization during the current academic year, who have made outstanding contributions to Enactus students and the team on their campus, including helping students with career placement."
President of Eastern's Enactus Chapter Alli Dickinson '21 shares, "Over the past 17 years, Dr. Socci has done so much to improve and advance not only our Eastern University Enactus Chapter, but our business department as a whole. Dr. Socci has also led the Eastern Enactus Chapter to 5 Regional Competition wins." In addition to leading Eastern's Enactus Chapter, Dr. Socci also invests in his students and their futures. "He has mentored our team members, preparing us for our future jobs and building our professionalism and leadership skills as a whole," Alli explains. "We are absolutely honored to have Dr. Socci as our Enactus advisor and as our Dean of the College of Business and Leadership."
Eastern's College of Business and Leadership (CBL) brings together carefully designed educational offerings from the disciplines of business, leadership, and advocacy. Housed within CBL, Eastern's Enactus chapter seeks to create and implement community empowerment projects around the globe. The experience not only transforms lives, it helps students develop the kind of talent and perspective that are essential to leadership in an ever-more complicated and challenging world (enactus.org).
About Eastern University
Eastern University is a Christian university enrolling approximately 3,500 students in its undergraduate, graduate, professional, seminary, and international programs. The university's main campus is located in the western suburbs of Philadelphia at 1300 Eagle Road in St. Davids, PA. Eastern's core values of faith, reason and justice are woven into all of its educational programs. For more information visit eastern.edu or contact Kelly Goddard, Director of Marketing and Communications: kelly.goddard@eastern.edu.