The Birtwistles
Over 30 Years of Committed Service to Eastern Athletics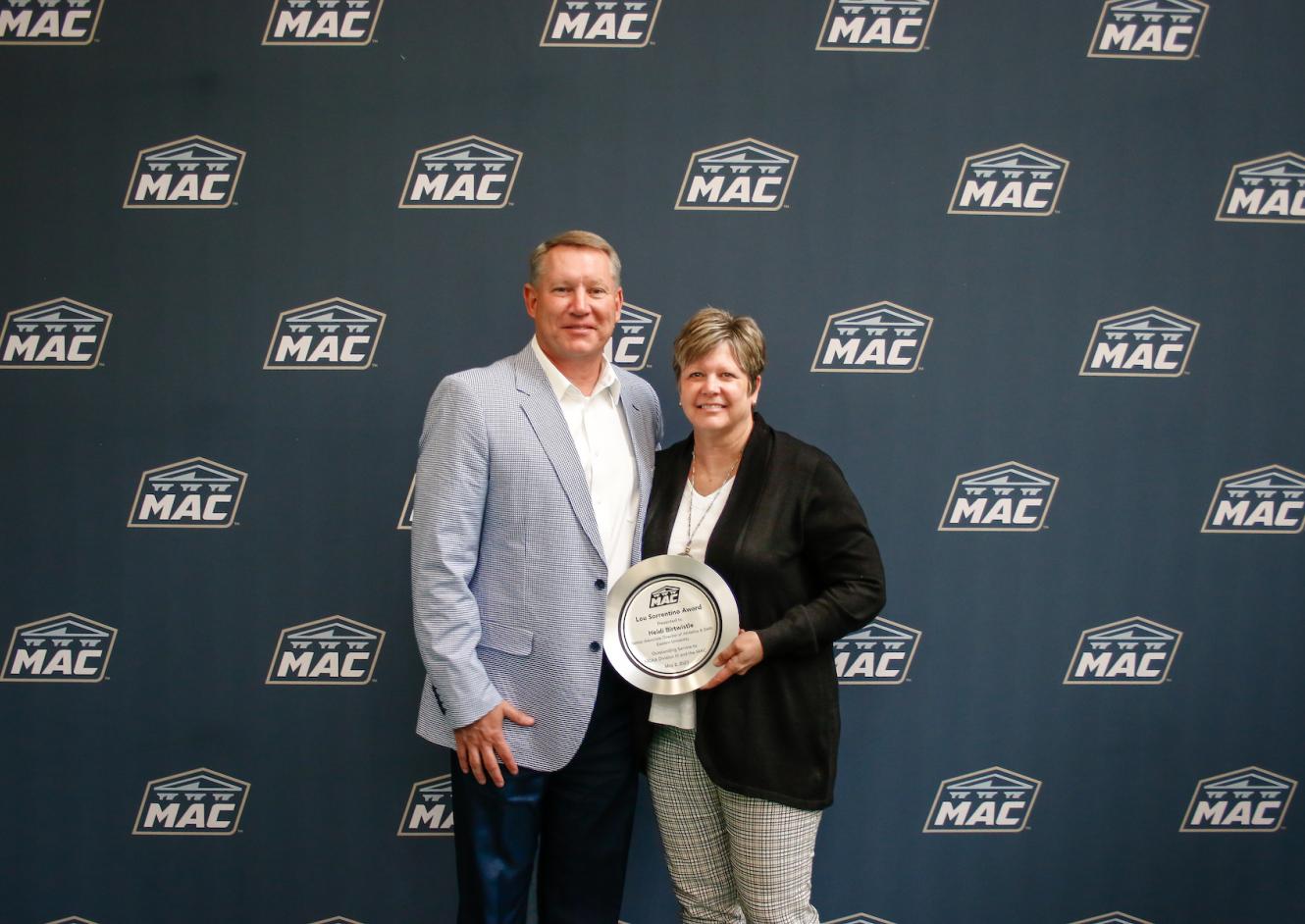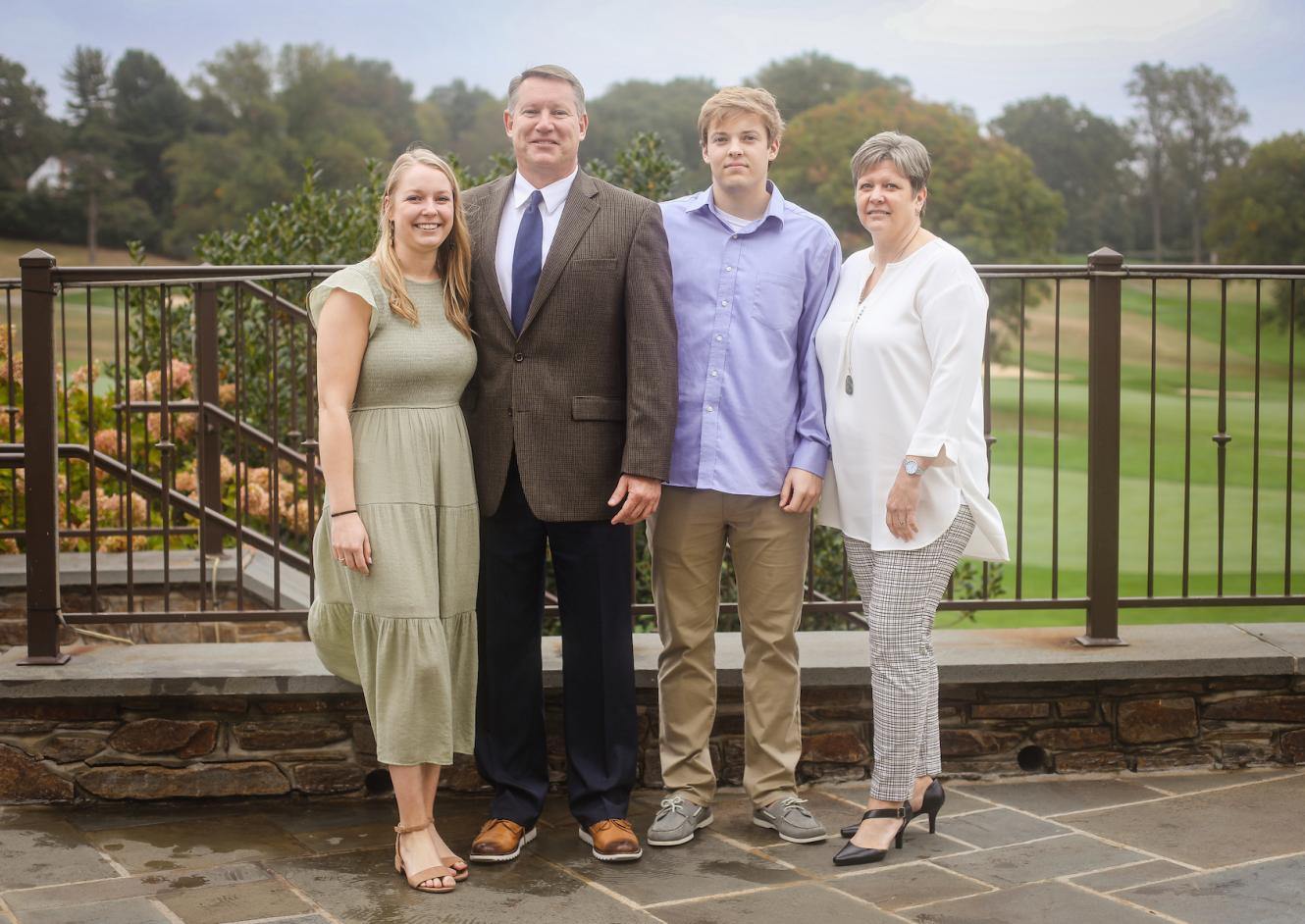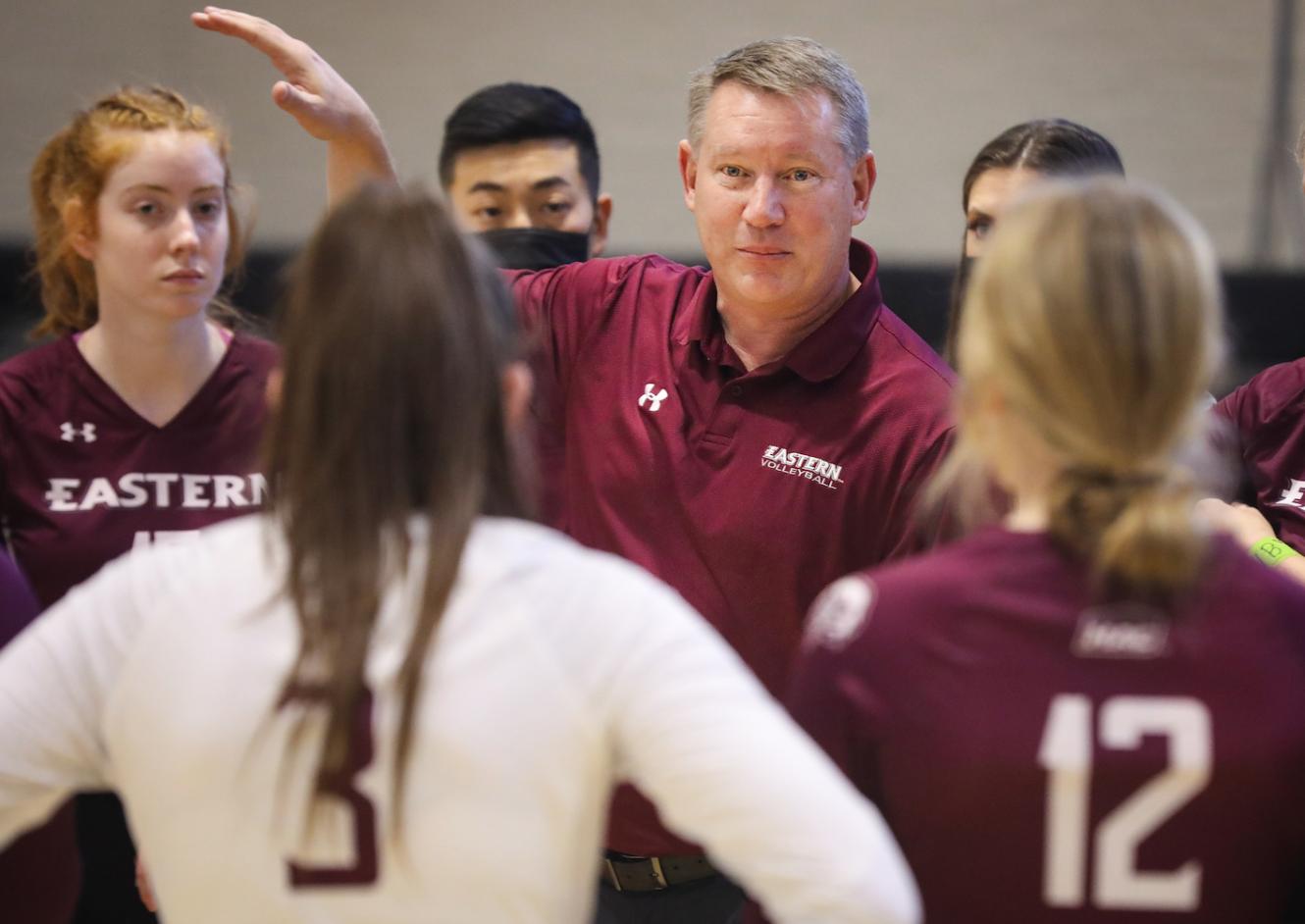 Eastern Athletics has seen a lot of change. In recent years, the department has added athletes and athletic offerings, improved facilities, and dramatically increased the number of full-time employees.
In the midst of the change, Heidi, MEd '95 and Mark Birtwistle have been a constant in the department as they faithfully serve the University and its student-athletes.
The duo arrived on campus in 1990. Since then, Mark has created a nationally-competitive Women's Volleyball program, and Heidi has held various positions in the department, been an influential administrator in the Middle Atlantic Conference and the NCAA, and served the University as a Residence Director.
This past fall, Eastern Women's Volleyball won its 23rd conference championship and Mark Birtwistle collected his 800th win. He has coached 41 All-Americans and taken 21 teams to the NCAA Tournament. The numbers are staggering.
His impact, however, goes beyond awards, wins, and losses. His players achieve at high levels on the court and in the classroom, as he challenges them to "Love the Game, and Love Each Other." That mantra informs the way his teams compete and has been a constant theme in the success of his alumni.
This past fall, as his current team was working toward a conference Championship, the 2011 team celebrated its run to the NCAA Final Four as they were inducted into Eastern's Hall of Honor. Each member of that team reflected on the influence her Eastern Volleyball experience had on her life and career.
In his speech presenting the 2011 team, Birtwistle referenced a quotation found in the EUVB team notebook. "It says," he stated, "'do the right things, and do them right.'" As a coach, he demands excellence in preparation and effort from his team. He meets those same expectations with detailed and focused practice plans, strategies, and scouting reports.
Beyond the tactical and technical aspects of coaching, he has the ability to inspire. In her speech at the Hall of Honor ceremony, Maria Horning '12 spoke of his inspirational words in a timeout with his team trailing late in an NCAA Tournament game with the team on the brink of a loss.
"'We are going to win this game,'" she quoted him. "'This is how we are going to do it.' There was not a doubt in his eyes or his voice. With that belief, we went on to beat Hiram in five sets." That team eventually advanced to the Final Four with a win in St. Louis.
The 2022 team needed similar inspiration in this year's MAC Commonwealth Championship match. The team dropped the opening two sets before rallying to beat Stevenson in five. The win, the 800th of his career, gave the Eagles their 21st berth in the NCAA Tournament. They won their opening game. Under his leadership, Eastern is 29-21 in the NCAA Tournament.
With a Master's in Counseling from Eastern, Heidi became a Residence Hall Director in Hainer Hall in 1997. Even as she stepped up to fill various roles in the Athletic Department, she continued to make an impact in residence life. She became the Senior Woman Administrator in the Athletic Department in 1998. She served on NCAA Committees for both Women's Volleyball and Softball, and when Eastern moved into the MAC she served as a sport liaison to the league.
Now a Senior Associate Athletic Director, Heidi has worked for nine Athletic Directors and served as Interim AD for two stints. In her current role, she is creating and coordinating an academic support program for Eastern's 500+ student-athletes. She also works diligently to ensure compliance with NCAA rules and guidelines.
Beyond her official position, Heidi also serves as a role model and listening ear for Eastern's young coaches. In May, she was honored by the MAC with the Lou Sorrentino Award, an Honor given annually by the Conference to an administrator in the League who has demonstrated exceptional service to student-athletes, and has had a sustained an influential role in conference and national affairs.
The Birtwistles raised their two children on Eastern's campus: Ali, who is now a teacher in Colorado, and Jackson, who plays Lacrosse at Syracuse.
Through all the changes of the past 30 years, Heidi and Mark Birtwistle have been a constant in their desire to serve student-athletes, their colleagues, and the University well.