Business That's Personal
Mario Martinez '15 and impacting the world for the better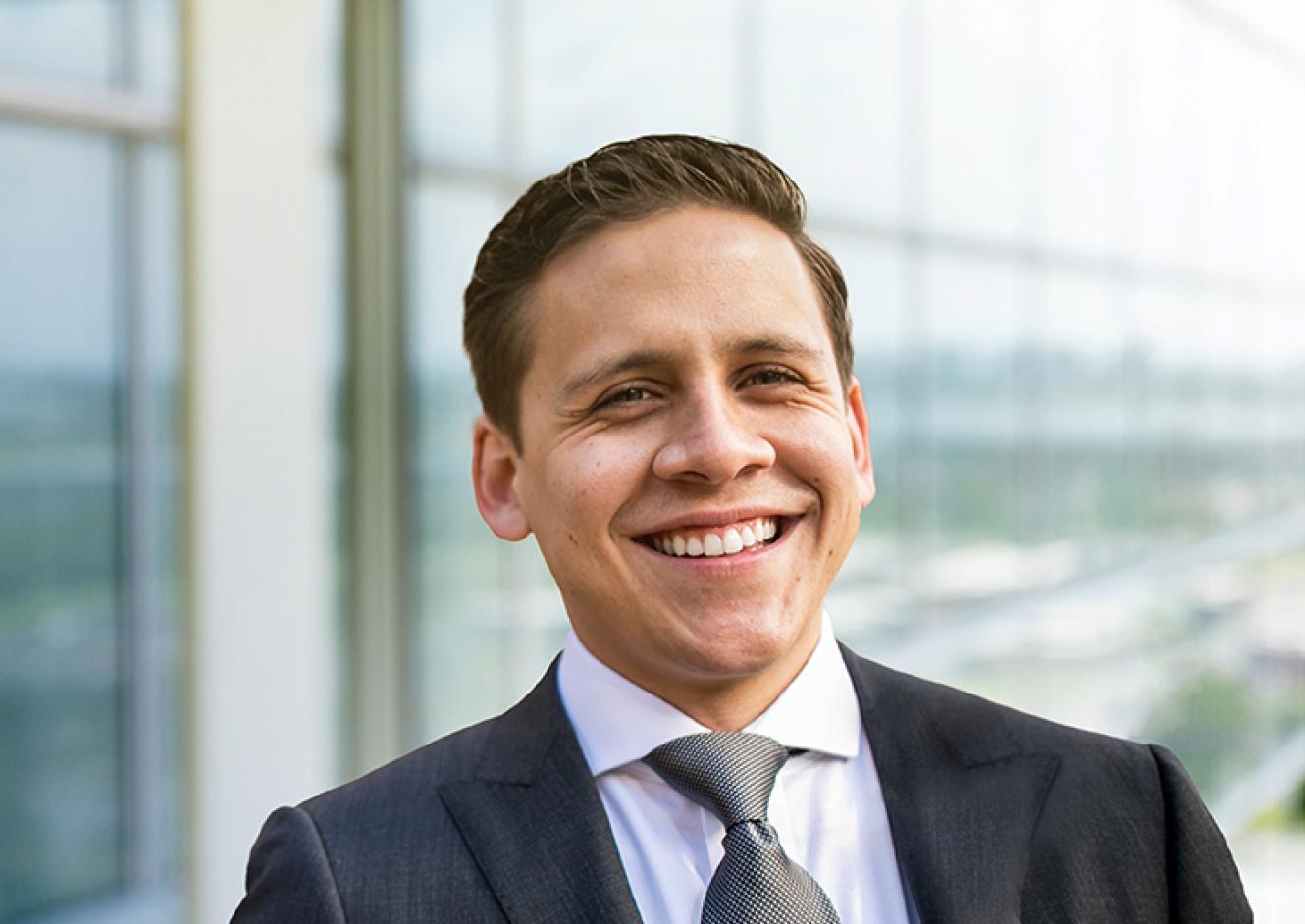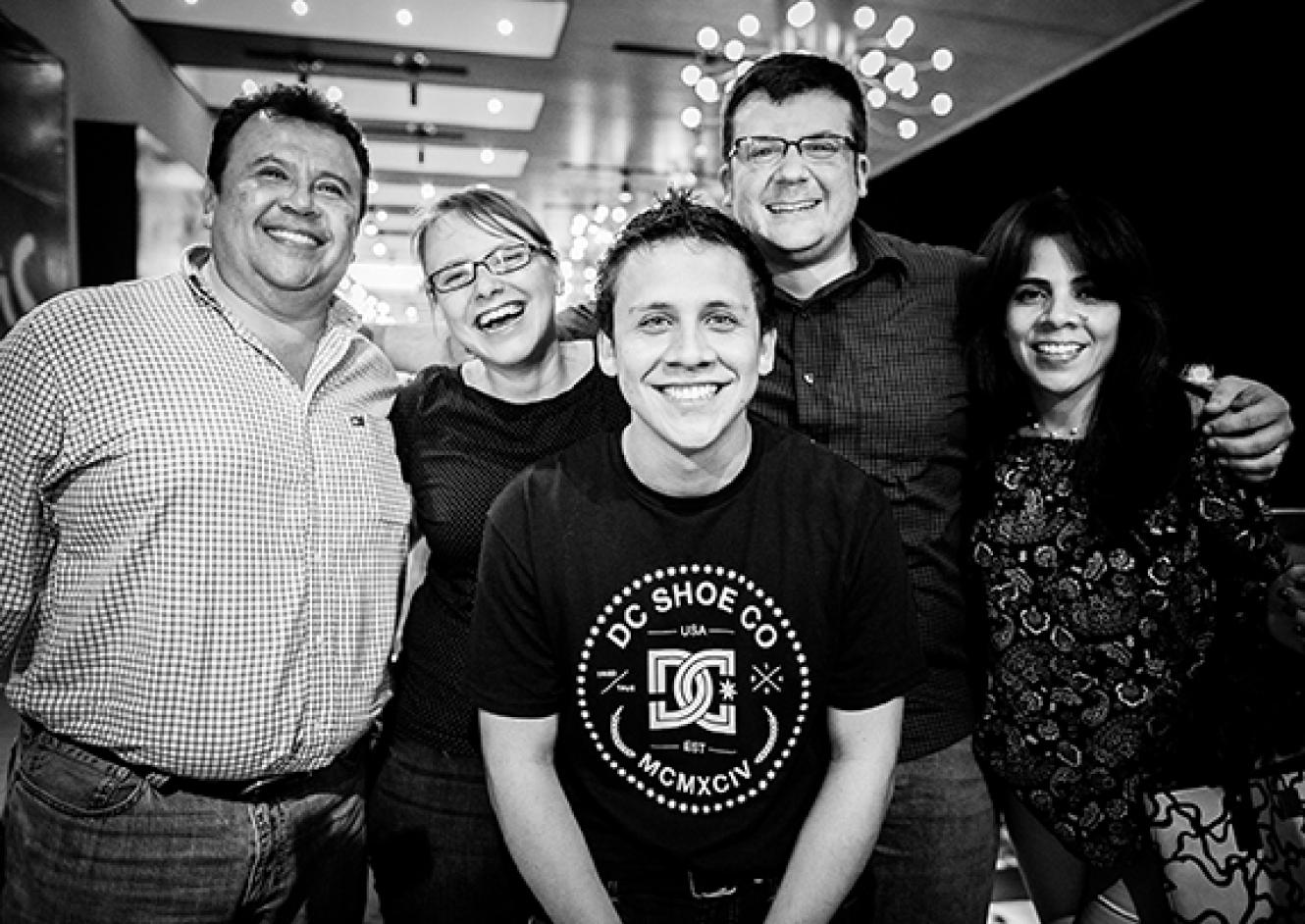 In the 1980s, Central Baptist Church in Wayne, PA served as sanctuary for Salvadoran refugees escaping a brutal civil war. One Sunday school room still holds a portrait of Óscar Romero, the priest who was murdered for speaking on behalf of the marginalized. His life inspires Salvadorans and Americans alike.
In 2010, my partner, Joe, accompanied the youth from CBC to El Salvador. It was a mission trip unlike any we'd known before. Instead of performing charitable acts, the group went to listen, learn, and build relationships.
The experience changed Joe and, by proxy, me. A year later, we sat in the pews at CBC, and read that a student from El Salvador wanted to attend Eastern University but needed housing. I grabbed a stubby pencil — the kind you use to fill out a visitor card — and circled the request, nudging Joe.
We were young professionals with no parenting experience and no idea whom we would be inviting into our home. We just knew that his name was Mario Martinez and that he really, really wanted to attend college.
We said yes.
Mario took Eastern by storm. He started his own investment business, Wisdom Capital, as a sophomore. At the outset, his company purchased distressed debt at deep discounts, restructuring loans to make it affordable for people to stay in their homes. This strategy generated great returns, appealing to investors with a heart for social transformation.
Between classes and managing investment portfolios, Mario frequented the Eastern business department to discuss everything from ethics to venture capitalism to B-corps. Soon, Mario's vision solidified: businesses can impact the world for good.
During Mario's years at Eastern, we played many board games. Whenever he won (which was often), he would joke, "It's not personal; it's just business."
Joe and I always laughed because with Mario, everything was personal. Whether brokering a multimillion dollar deal with a developer or feeding someone experiencing housing insecurity, Mario's philosophy was (and is) that every venture, vocation, and relationship is, at its core, about making an impact as people made in the image of a loving God.
I often think of the moment Mario's parents put him on a plane to the U.S. with their deepest prayers and biggest wishes. It is the greatest kind of impact – giving your child the best life you can imagine even if it means letting go.
Since graduating in 2015, Mario's company has grown substantially to include well-performing mortgage loans and mixed-use real estate in the Philadelphia suburbs. In 2020, Mario agreed to serve on Eastern University's Board of Trustees, lending vital insight to our operations, goals, and future.
"The people at Eastern were instrumental in my professional development by encouraging me to take risks and pursue my goals," Mario shares. "I would not have graduated with three majors while simultaneously growing Wisdom Capital without the support of my family, friends (many of whom I met at Eastern), professors, and staff."
The arrival of Mario, and eventually his two sisters, to our home and university has meant a new flourish of energy, vision, and purpose. In the same way that the CBC youth went to learn instead of do, my partner and I have had the distinct pleasure of learning from the Martinez family.
We've learned how to love better, think strategically for the greater good, and, most of all, how to let go and watch your beloved flourish.