Celebrating Hispanic Heritage Month 2023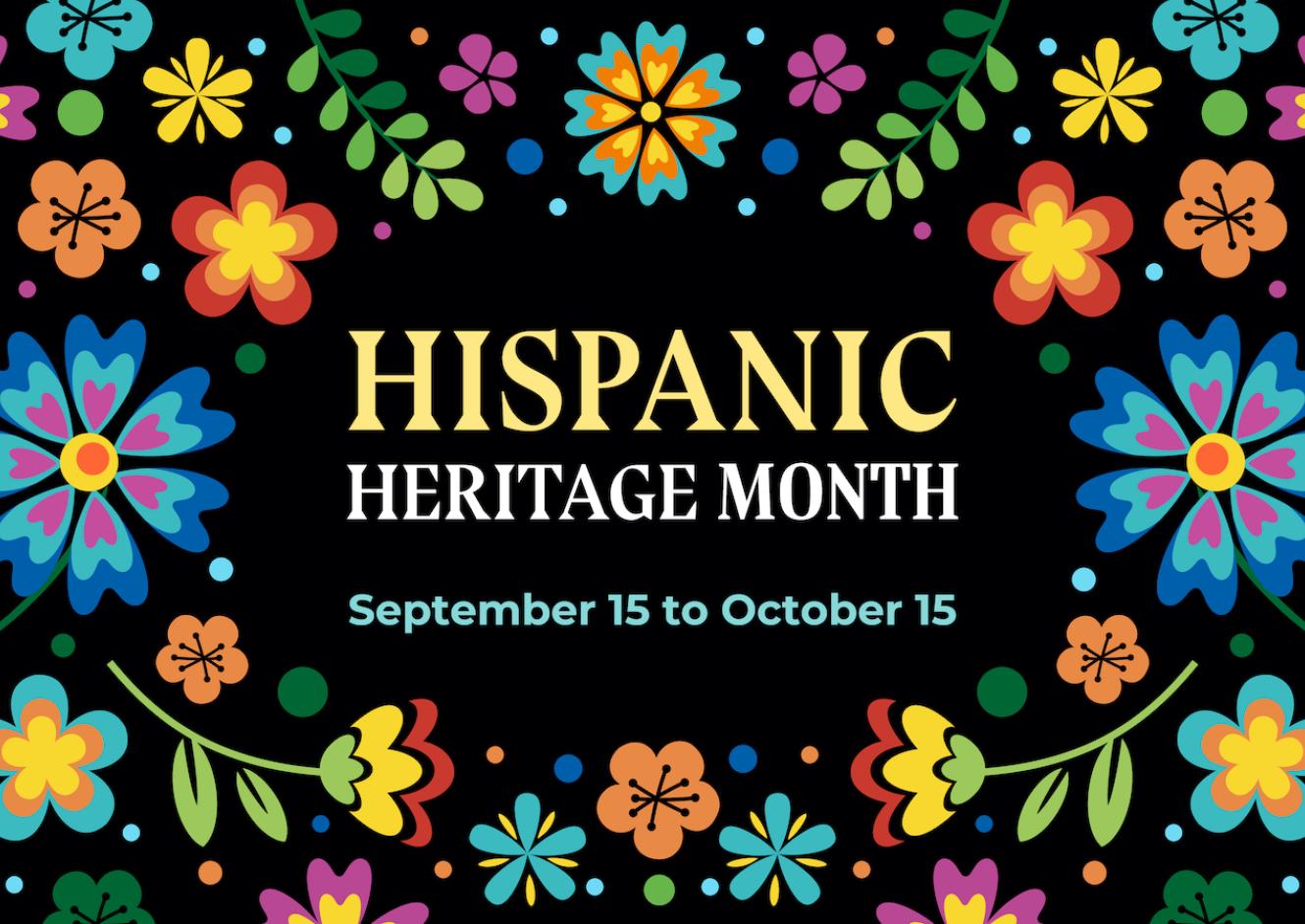 Today, September 15th, is the first day of Hispanic Heritage Month, which runs until October 15th. This month is an annual celebration of the history and culture of Hispanic communities. The theme for 2023 is "Latinos: Driving Prosperity, Power, and Progress in America," highlighting the contributions of Hispanics to the economic, political, and social growth of the United States.
Important Dates:
On September 15th we celebrate the anniversary of independence for the Central American Federation countries of Costa Rica, El Salvador, Guatemala, Honduras, and Nicaragua.
Mexico celebrates its independence day on September 16th. Chile celebrates its independence day on September 18th.
On July 17, 2023, New York Mayor Eric Adams appointed the city's first Hispanic police commissioner in its 178-year history.
As the Hispanic population continues to grow, its influence culturally, economically and politically must be acknowledged and celebrated. 
Our Eastern Community
At Eastern University, we are also experiencing growth in our Hispanic student body. For all Eastern students (undergraduate and graduate), from the Fall 2022 first day of class to Fall 2023, Hispanic enrollment has increased by 27%. At Palmer Theological Seminary the dynamic Spanish-language Master of Theological Studies continues to serve students all over the US and in Latin America. As of Sep 2023, there are 71 students in the program and 183 graduates over 7 years. We praise God for this growing enrichment and diversity in our community and the opportunity we have to deepen our work and service to our Hispanic brothers and sisters.
Encouragement and Exhortation
As a Christian community, we continue our commitment to providing opportunities and resources to address issues of equity and to create a sense of belonging for our Hispanic brothers and sisters. Our expanding and innovative curriculum reflects our commitment to diversity and equity, as well as our work to make higher education more affordable for those who have struggled to access these opportunities. In creating greater access, we must also continue the important work of fostering a culture of belonging at Eastern University.
To our Hispanic brothers and sisters, we love you and celebrate you as we affirm your growing prosperity, power, and progress in the United States.
"For by him all things were created, in heaven and on earth, visible and invisible, whether thrones or dominions or rulers or authorities -- all things were created through him and for him." Colossians 1:16 (ESV)
We invite you to explore this detailed guide about how you can commemorate Hispanic Heritage Month in 2023. The celebration for the XIII Orlando Costas Conference on October 14, 2023 is a space where we celebrate the contributions and presence of Hispanic communities in the United States and beyond. More information about this year's conference.
Shalom! Shalom!
Randolph Walters, Psy.D, LPC, CCTP, CSAM
Special Assistant to the President for Diversity, Equity, and Belonging
Professor, Counseling Psychology Department