Celebrating Indigenous Peoples' Day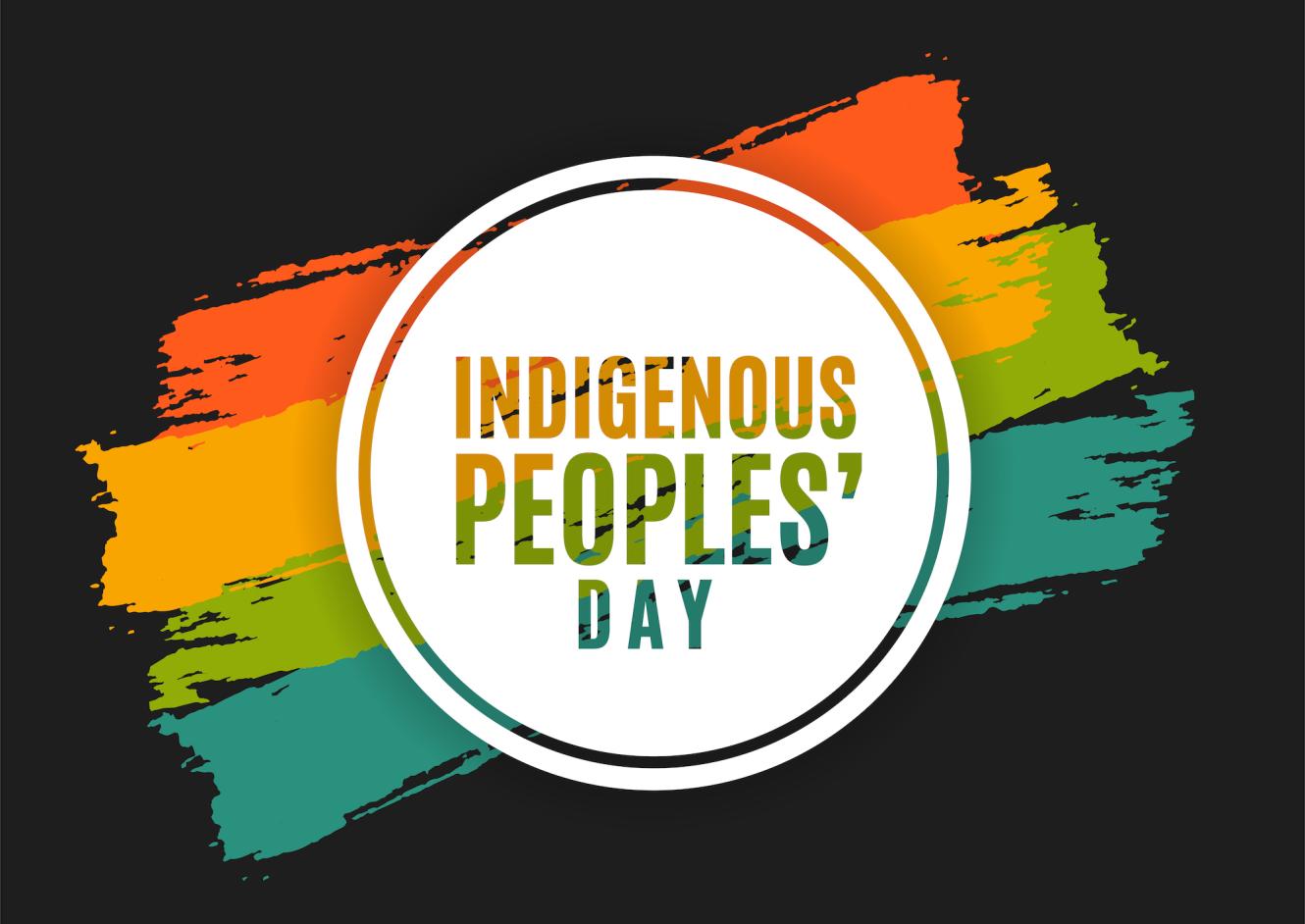 Today, October 9th, is Indigenous Peoples' Day. Indigenous Peoples' Day is celebrated on the second Monday of October to honor the cultures and histories of Native American peoples. Today especially, it is important to focus and reflect on their history and tribal roots.
At a time when there is some national debate about what history should be taught in schools, it is pertinent that we create space to honor the history and culture of Indigenous Peoples. George Orwell cautions: "The most effective way to destroy people is to deny and obliterate their own understanding of their history."
Where Indigenous Peoples' Day is officially acknowledged, it is often celebrated in place of or alongside Columbus Day. This is to recognize and esteem the cultures of Indigenous Peoples vis-à-vis the arrival of Christopher Columbus and the resulting colonialism, cultural genocide, European diseases, and mass killing that reduced the population of the North American Indian from an estimated 12 million in 1500 to under 240,000 by 1900 (see source).
Important Dates
The first seed of Indigenous Peoples' Day was planted at a U.N. International conference on discrimination in 1977.
The first state to recognize the day was South Dakota in 1989. The cities of Berkeley and Santa Cruz, California, then followed.
Over time, the movement to change Columbus Day to Indigenous Peoples' Day spread to more and more States and cities across the U.S.
As of 2023, 29 states celebrate Indigenous Peoples' Day and not Columbus Day.
Our Eastern Community
Although our demographic data does not specifically indicate particular Indigenous Peoples in our community, we gather such diversity information using the "Other" category in our reporting.
According to Eastern University's 2021 Diversity report:
The Other category of Students of Color was less than 3%.
The Other category of Full time Faculty of Color was less than 2%.
The Other category of Part time Faculty of color was less than 2%.
The Other category of Full time Staff of Color was less than 2%.
However, the roots of Indigenous Peoples run deep in our geographic area. The Lenape tribe originally lived in what became Philadelphia and surrounding areas, including Delaware County.
Encouragement and Exhortation
As a Christian community, we must commit to a message of reconciliation. In this regard, we acknowledge the pain and trauma of Indigenous Peoples who historically were murdered, robbed, neglected, and marginalized in the U.S. We pray that God will redeem the damage that has been done and restore all things. We acknowledge and are grateful for the Indigenous Peoples as the original stewards of this land on which we live. We continue to pray for, and with, our brothers and sisters in Indigenous communities. Today, we honor their rich culture and legacy.
"From now on, therefore, we regard no one according to the flesh. Even though we once regarded Christ according to the flesh, we regard him thus no longer. Therefore, if anyone is in Christ, he is a new creation. The old has passed away; behold, the new has come.  All this is from God, who through Christ reconciled us to himself and gave us the ministry of reconciliation; that is, in Christ God was reconciling the world to himself, not counting their trespasses against them, and entrusting to us the message of reconciliation." 2 Corinthians 5:16 -19 (ESV)
We invite you to explore this detailed guide about how you can celebrate Indigenous Peoples' Day.
Shalom! Shalom!
Randolph Walters, Psy.D, LPC, CCTP, CSAM
Special Assistant to the President for Diversity, Equity, and Belonging