¡Celebremos! Hispanic Heritage Month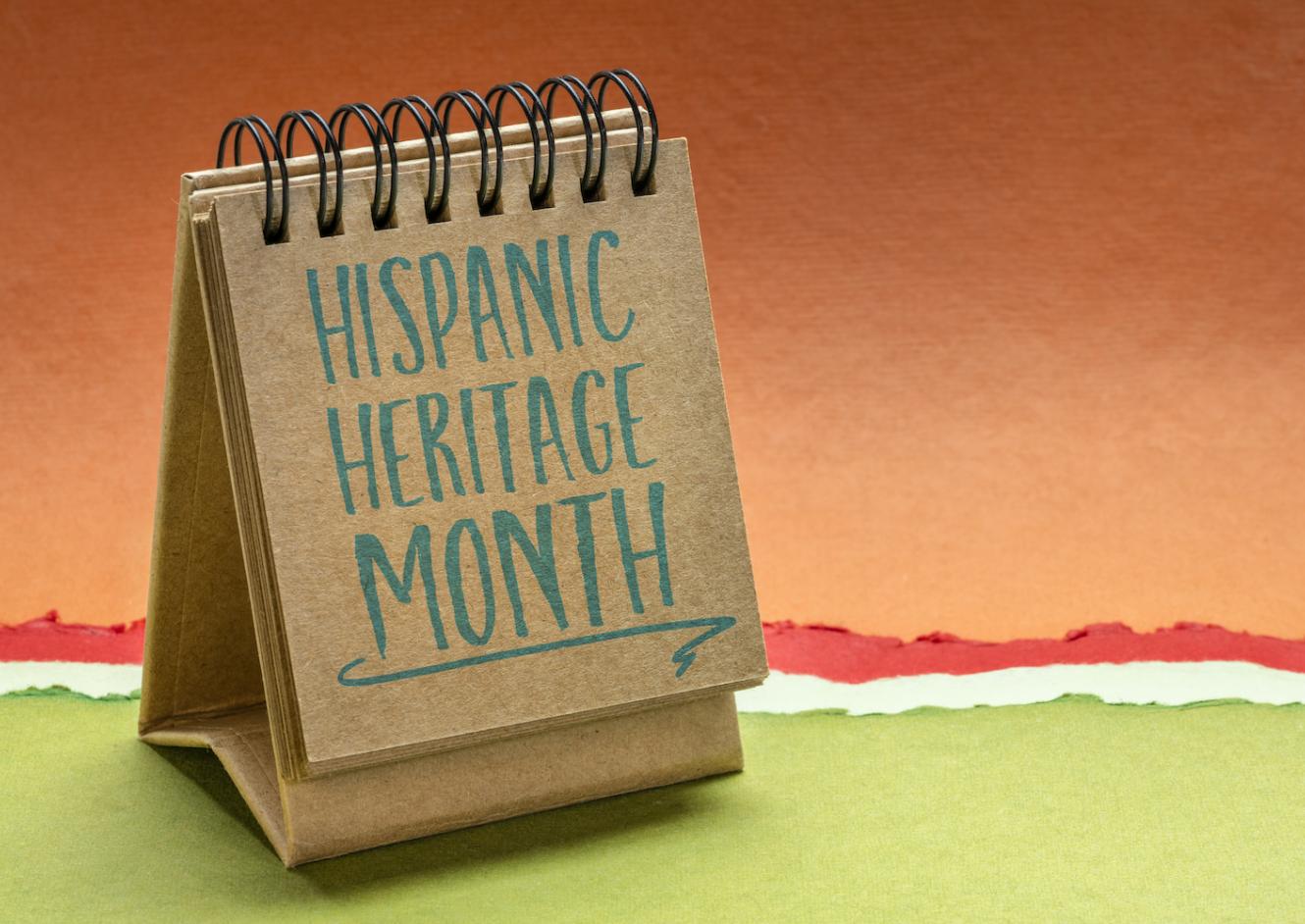 Today, September 15 is the first day of Hispanic Heritage Month, which runs until October 15. This month is an annual celebration of the history and culture of Latinx and Hispanic Americans and honors their contributions to the United States.
Some Key Dates
September 15th is the anniversary of independence for the Central American Federation countries of Costa Rica, El Salvador, Guatemala, Honduras, and Nicaragua. 
Mexico celebrates its independence day on September 16th.
Chile celebrates its independence day on September 18th. 
A Brief History
The observation of Hispanic Heritage Week started in 1968 when California Congressman George E. Brown introduced Hispanic Heritage Week. On September 17, 1968, Congress passed Public Law 90-48, officially authorizing and requesting the president to issue annual proclamations marking September 15 and 16 as the beginning of National Hispanic Heritage Week. 
President Lyndon B. Johnson issued the first Hispanic Heritage Week presidential proclamation. It was expanded by President Ronald Reagan in 1988 to cover a 30-day period, starting September 15 and ending on October 15 and was enacted into a law on August 17,1988. 
On September 14, 1989, President George H.W. Bush became the first president to declare the period from September 15 to October 15 as National Hispanic Heritage Month. According to the U.S. Census Bureau, Latinx and Hispanic Americans represent the largest ethnic minority group (18.5%) in the United States.
Our Eastern Community 
Here at Eastern University, we are blessed to have Latinx and Hispanic American brothers and sisters to enrich our community. At Eastern University, Hispanic Americans represent approximately 6.4% of our faculty and staff, 16% of our undergraduate students and 7% of our graduate students. Additionally, Palmer Theological Seminary offers a dynamic Spanish-language Master of Theological Studies in Latino/a Ministries that serves students all over the US and in Latin America. This month, we salute our Latinx and Hispanic students. 
We also have the honor of partnering with Esperanza College of Eastern University. As an Hispanic-Serving Institution (HSI), Esperanza College provides educational and other resources to many under-served Hispanic Americans in the city of Philadelphia, including a vibrant college community. This month, we salute and celebrate our brothers and sisters in Esperanza College of Eastern University. 
Encouragement and Exhortation
As a Christian community, we are committed to providing opportunities and resources to address issues of equity and create a sense of belonging for our Latinx and Hispanic American brothers and sisters. 
Consider the apostle Paul's encouragement in Romans 12:3-5:
"Because of the privilege and authority God has given me, I give each of you this warning: Don't think you are better than you really are. Be honest in your evaluation of yourselves, measuring yourselves by the faith God has given us. Just as our bodies have many parts and each part has a special function, so it is with Christ's body. We are many parts of one body, and we all belong to each other." 
In the rich, diverse society found in the United States, it is important that we recognize, honor, and celebrate all people. Honoring a people's history and culture is one way to promote belonging. Our sense of identity is, in part, rooted in our history and culture – connecting us with our very sense of existence. Identity provides the psychological muscle that shapes one's interactions in the world.  
A teacher once told me that the sweetest thing to a person's ear is to hear their own name. Latinx and Hispanic brothers and sisters, this month we call your names, we celebrate your rich history and culture, and your tremendous contribution to helping this nation become a more perfect union. Here at Eastern University, we celebrate your contributions to our classrooms, to our scholarship, leadership, and every area of our community where you study, work, and serve.
Paul reminds us of what it is like and how we are to exist together when we are made alive in Christ:  "Here there is no Gentile or Jew, circumcised or uncircumcised, barbarian, Scythian, slave or free, but Christ is all, and is in all." Colossians 3:11
Latinx and Hispanic brothers and sisters, thank you for making Eastern University better because of you. We thank God for your presence and partnership in this wonderful community that is Eastern University. ¡Celebremos!
Shalom! Shalom!