Chasing Gratitude
When a running injury nearly ended Doug's collegiate running career, his outlook on life gave him courage to move forward.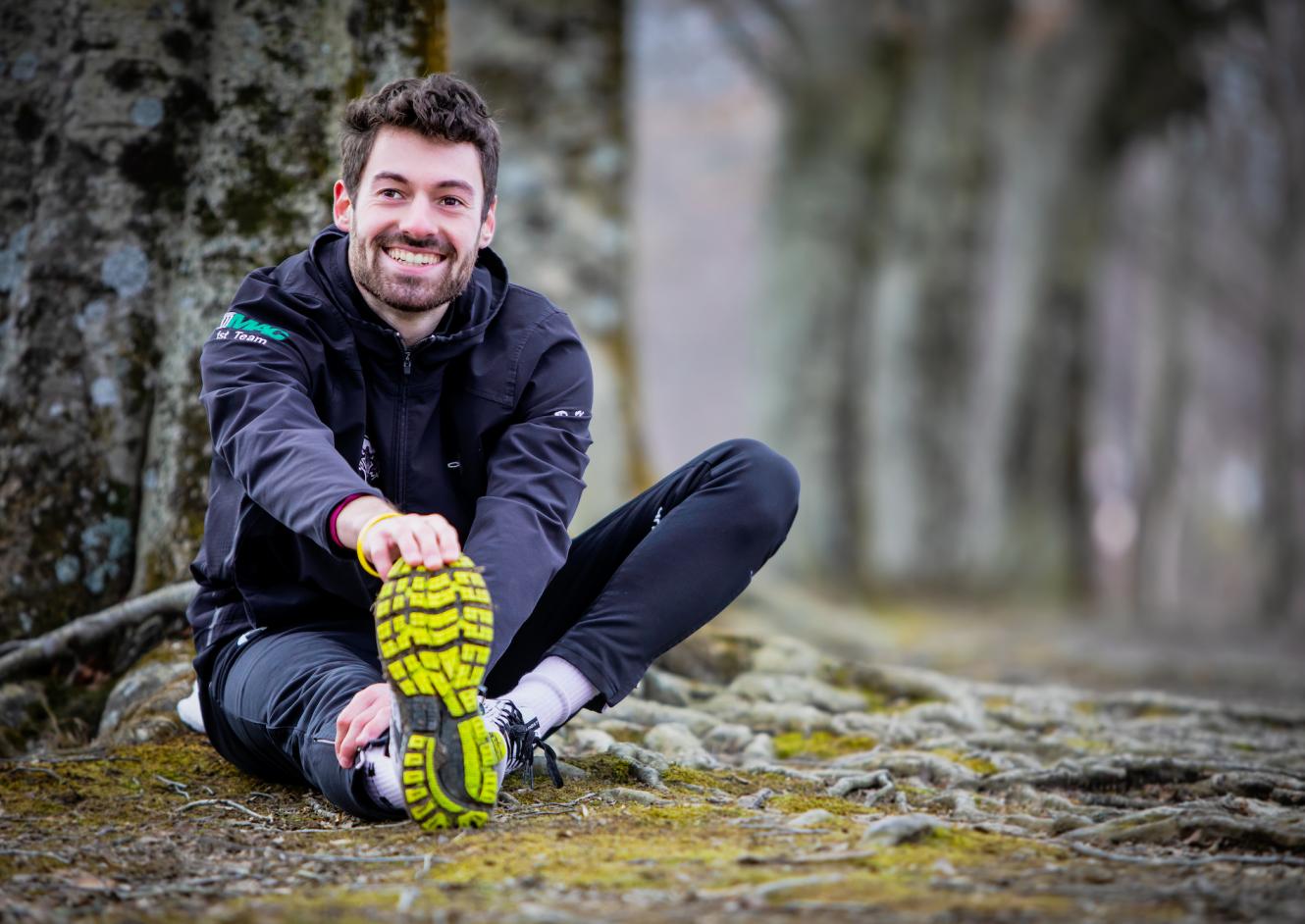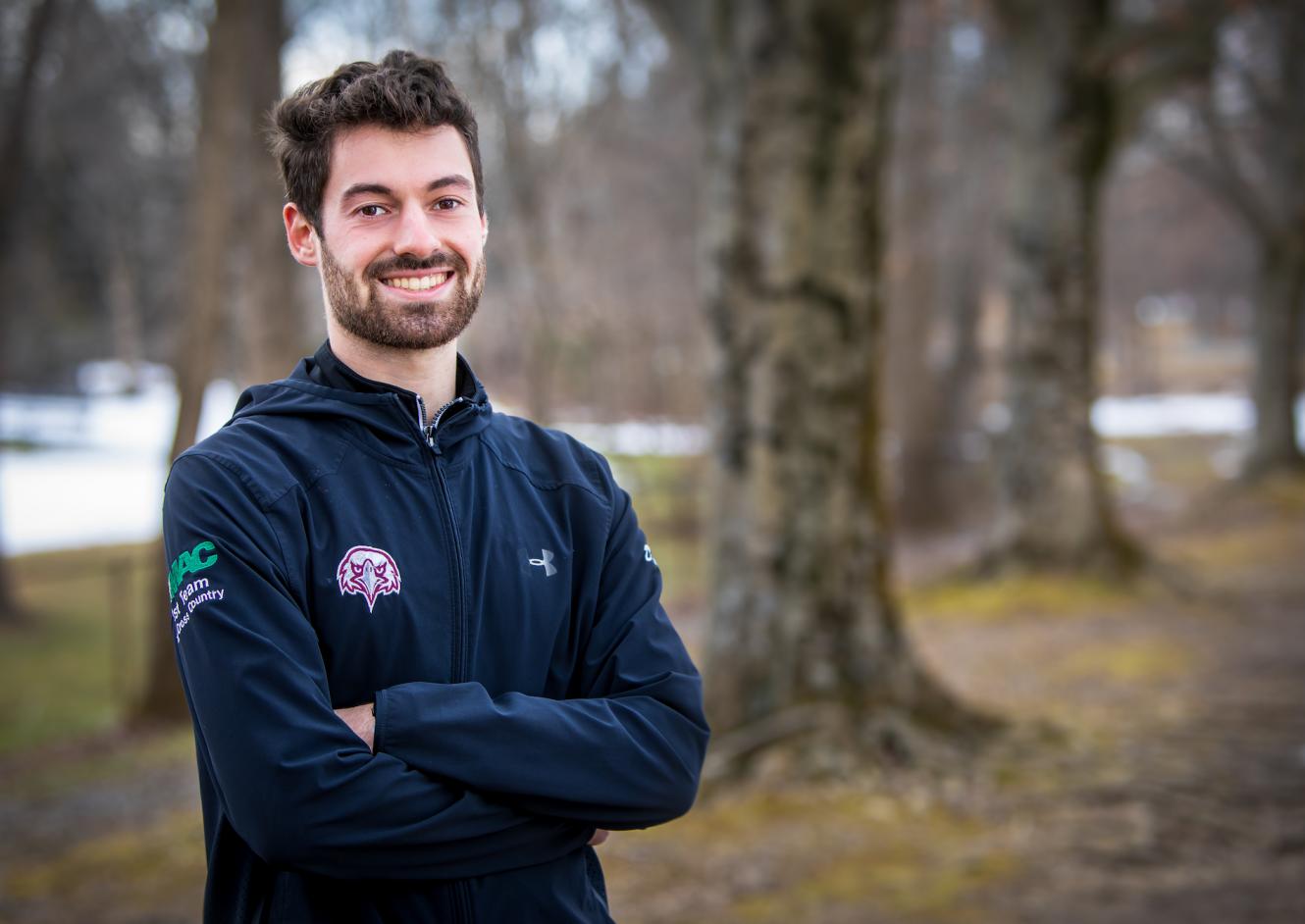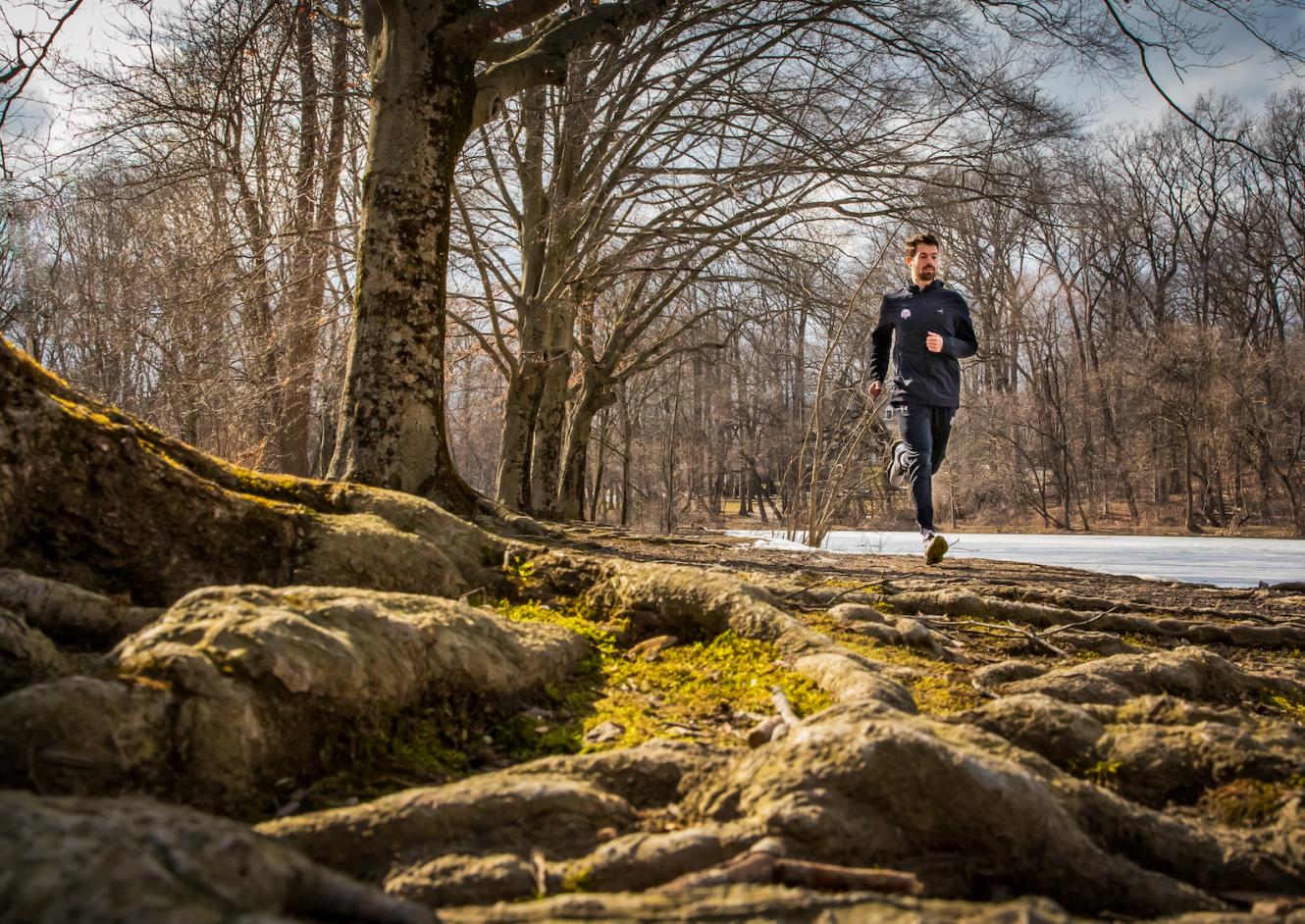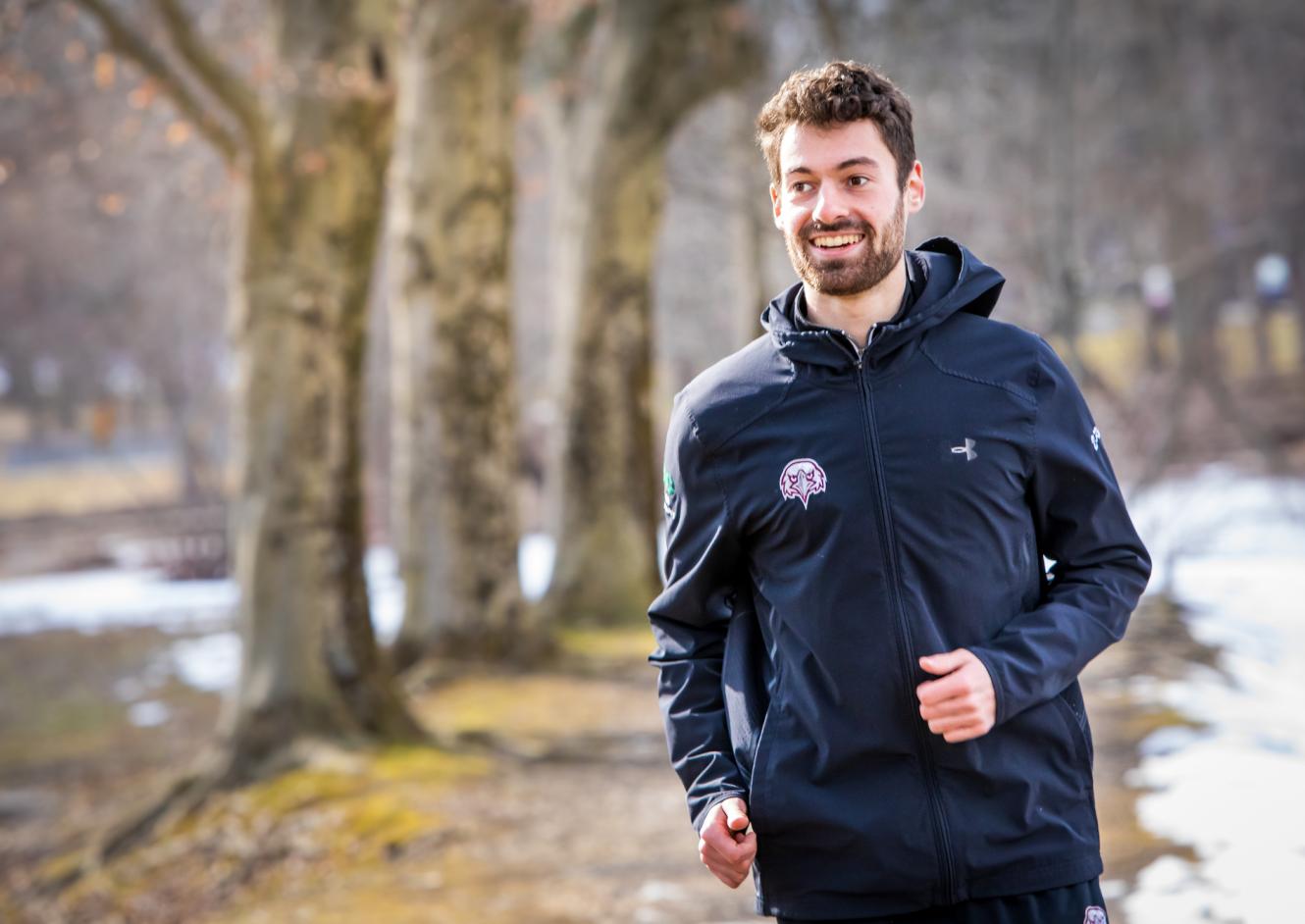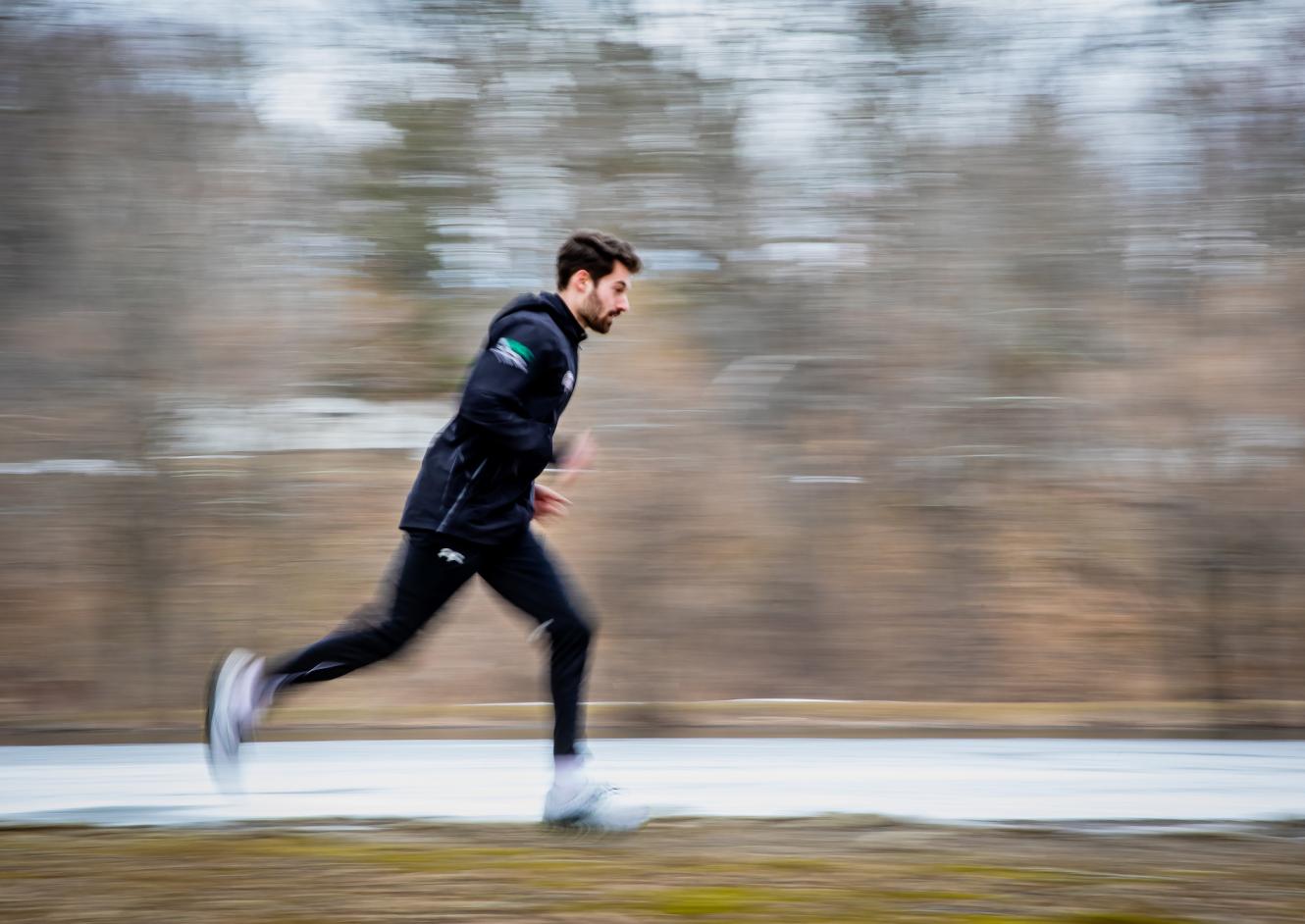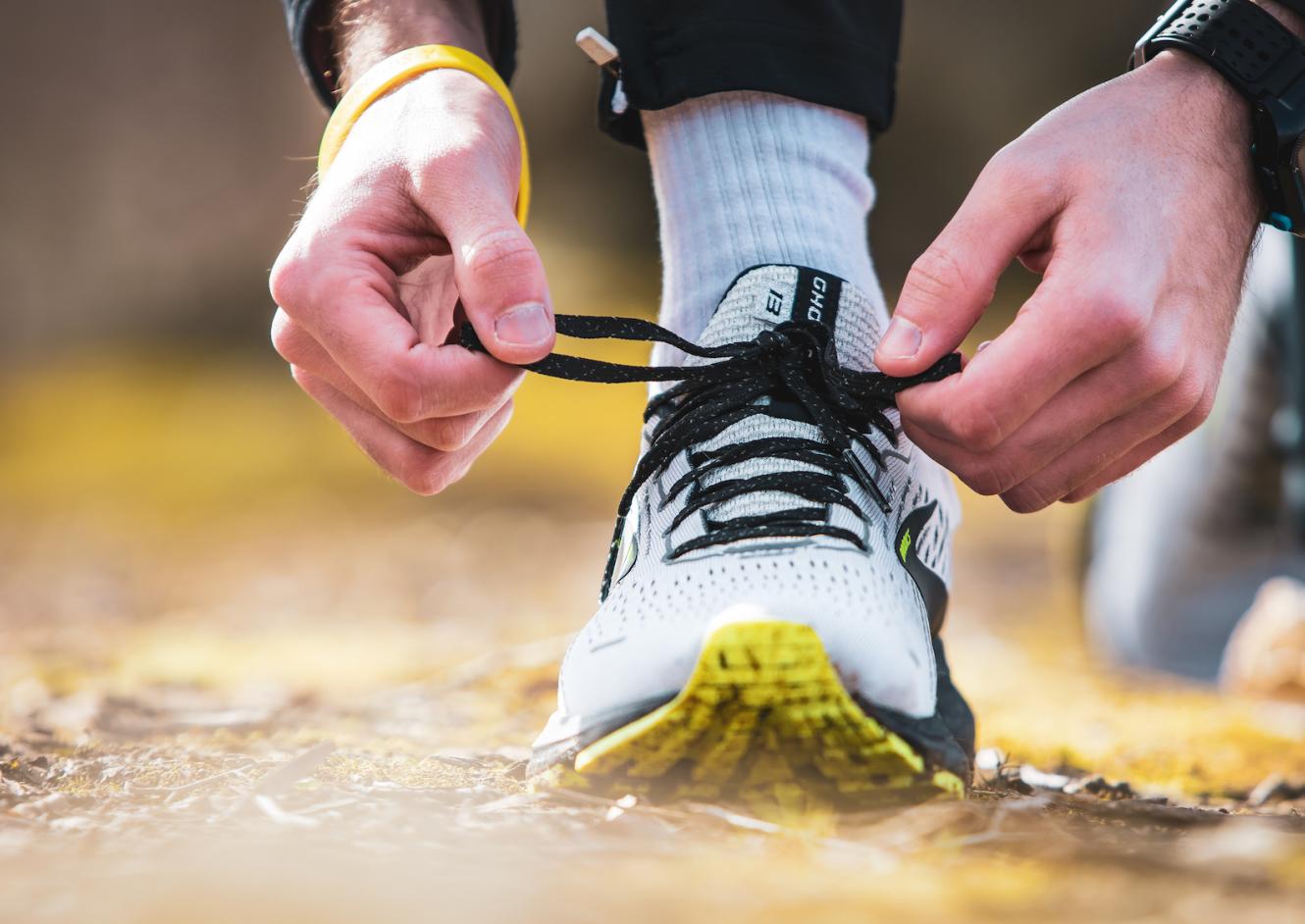 With the smell of earth underfoot and the refreshing woodsy air in his lungs, Doug Kramer '21 is in his element distance running outdoors. The predictable cadence of his running routine requires dedication. Each time he laces up his shoes for a run, his passion for life comes into focus while his stress fades away. 
In stark contrast, a painful injury three years ago disrupted Doug's collegiate running career, making it impossible to compete.
The searing pain from his hip was jarring, leaving his mind reeling with uncertainty. "I felt very demoralized at first. A year earlier, I actually had surgery on the opposite hip to correct the same hip problem. I had worked extremely hard to return from the first surgery after my sophomore year, and when I got word that my other labrum was torn it was crushing."
In a race, focus and determination are essential to winning, but the making of an athlete happens in the preparation. Doug's daily routine shifted from daily training to daily rehab. When you are forced to slow down "and enjoy the little moments rather than focusing solely on trying to achieve success on the course" — you realize winning in life takes more than strength — it takes gratitude.
The road to victory is often costly, but Doug appreciates that he's not alone. Support from his teammates and coaches, medical workers, and friends has given Doug the courage to persevere in spite of his setbacks.
Keeping his eye on the prize looks a little different now. Doug believes that through these trials God is renewing his perspective. As Doug reflects, "Instead of chasing fast times and accolades, I realized the most important thing is the memories you leave collegiate athletics with and the friendships you have formed."